Council on Culture & Arts Announces New Executive Director
Beginning in August a new face will be at the helm of the arts organization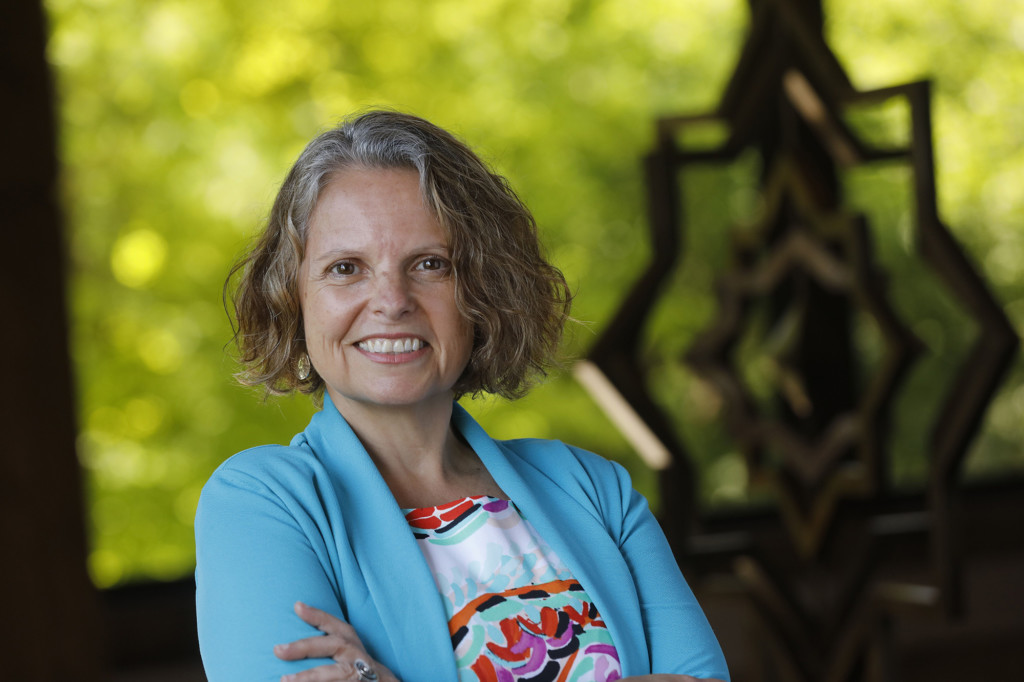 The Board of Directors of The Council on Culture & Arts (COCA) is pleased to announce that Kathleen Spehar will serve as the new Executive Director, effective August 2019.
Spehar comes to COCA after serving as the Director of The O'Shaughnessy at St. Catherine University in St. Paul, Minnesota.
She brings to the position extensive leadership experience in arts non-profits and a strong background in arts education and advocacy.
She will be responsible for continuing to serve and support the cultural community in our region.
"Kathleen's proven arts leadership and highly effective communication skills coupled with her engaging personality convinced the board that she can lead our organization and our cultural community into the future. She has a deep understanding of the contributions a vibrant arts, culture and heritage sector brings to a community's economy and quality of life," says COCA Board Chair, Lucia Fishburne.
Following a national search, which called for candidates who possess "demonstrable skills in visionary, community-oriented leadership," Spehar was chosen from applicants who were rigorously vetted by a Search Committee and the COCA Board of Directors.
Spehar returns to Tallahassee after serving as a visiting assistant professor from 2010-2011 at the College of Visual Arts, Dance and Theatre at Florida State University.
"It's exciting to return to this community in a role that services artists, organizations, schools, businesses, and local government.
Together, we'll dream big, plan wisely, and celebrate our diverse and thriving creative community," says Spehar. 2 After a teaching career in Michigan, Minnesota and Japan, Spehar moved into leadership positions with arts organizations in St.Paul/Minneapolis, including History Theatre, Mu Performing, and most recently, The O'Shaughnessy at St. Catherine University.
She has worked as an adjunct professor and assistant managing director for the University of Minnesota's Department of Theatre Arts and Dance, and assisted in creating the university's Masters in Cultural Studies Arts and Cultural Leadership Certificate Program.
Spehar has worked in strategic partnerships involving multiple community organizations, led audience development, fundraising initiatives and turnaround plans, managed business and administrative operations, worked with boards, and started several collaborative projects between partners from the for-profit and nonprofit sectors.
Working with artists and companies from Minnesota and around the country, she has served as a lead curator or co-presenter for new works premieres, performing arts series and festivals. Spehar has served as an advisor or board member for a variety of arts organizations including Minnesota Citizens for the Arts.
She has been a grants advisor and panelist for the New England Foundation for the Arts National Dance Project, the McKnight Foundation's Artist Fellowships in Choreography, and The Minnesota State Arts Board, amongst others. She's an alumni of leadership fellows programs with the Association of Performing Arts Professionals and the James P. Shannon Leadership Institute.
Spehar holds a bachelor's degree in music from Western Michigan University, Kalamazoo, and a Master of Liberal Studies from the University of Minnesota.
Spehar will be officially installed as COCA's new Executive Director in August.
Until that time, Amanda Karioth Thompson will continue to serve as the Interim Executive Director and will return to her role as COCA's Assistant Director, Education & Exhibitions Manager after the leadership transition.