Connecting You from Here to There
By Road, Rail and Plane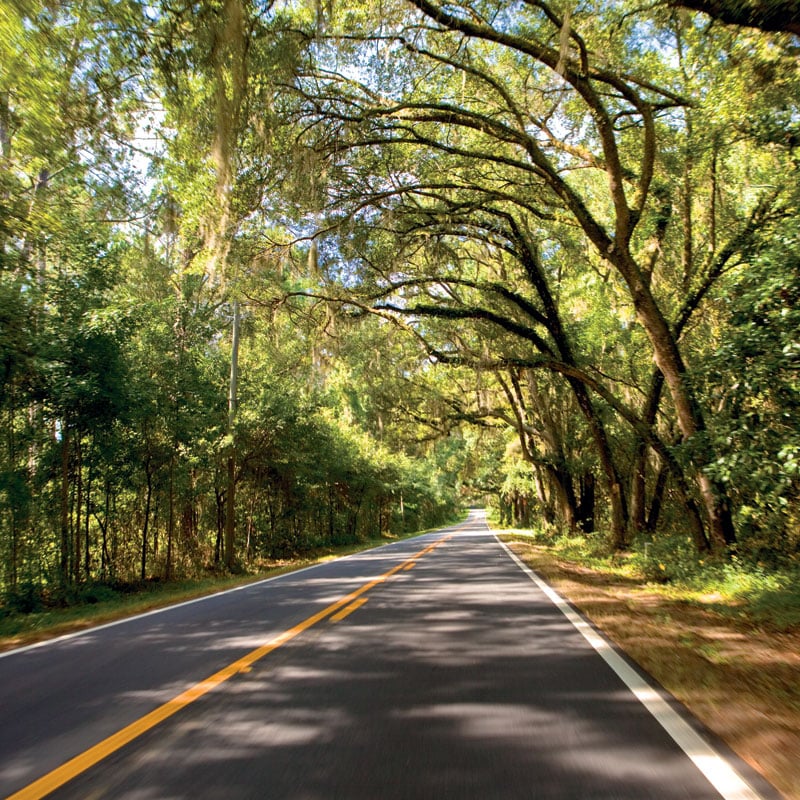 Tallahassee's traffic demographic is a reflection of the people who call the Capital City home. There are construction workers, heavy equipment drivers, downtown office workers, state government commuters, college students, pedestrians, bicyclists, mopeds, and motorcycles. Not to mention public transit busses (including a new downtown trolley service) and golf cart shuttles, Greyhound buses, a smattering of smart cars and the occasional freight train. All meshed together into one award-winning community that keeps the local economy ticking like a Swiss watch.
Tallahassee is a bustling crossroads of commerce, education and politics and it has to have the roads and railroads in place to meet the demand of today's markets and growth.
There are approximately 271 miles of major highways and 343 miles of secondary roads throughout the Tallahassee-Leon County area, and these serve as important ground transportation corridors within the central Panhandle. From a business perspective, Interstate 10 is a major highway with easy access from several points in Tallahassee. Pensacola and Jacksonville are just a three-hour trip in either direction, and Interstate 75 is about 90 minutes away. The other important roads of commerce are U.S. Highway 90, U.S. Highway 27, State Road 267 and U.S. Highway 319. U.S Highway 231, an important north-south route between Panama City and Montgomery, Ala., is little over an hour west of Tallahassee.
Perhaps the one thing that makes this capital town a real transportation hub is the city-owned Tallahassee Regional Airport. The airport serves a market with more than 1.4 million people in Tallahassee, 11 surrounding counties and 12 counties in southern Georgia. Our airport accounts for 32 percent of air passenger travel in Northwest Florida. The airport is served by American Airlines with daily flights to Dallas/Ft. Worth and Miami; Delta Air Lines, which offers daily flights to Atlanta and Ft. Lauderdale, with connections to any destination on the globe; U.S. Airways Express, which makes daily trips to Charlotte, N.C., and Washington, D.C. But there's also a new "face" at the airport these days. Silver Airways arrived in November and now offers daily flights to Tampa and Ft. Lauderdale.
But our local airport isn't the only option for air travelers. Jacksonville International Airport is a two-and-a-half hour trip, but from there you can fly to the Bahamas, Boston, New York, Puerto Rico, Washington D.C., Miami, Las Vegas, Ft. Lauderdale, Denver, Chicago, Atlanta and more. And two hours west of Tallahassee in Panama City is Northwest Florida Beaches International Airport, which opened in 2010. Beaches International offers flights by Delta and Southwest. Delta runs nonstop daily flights to and from Atlanta with connections to destinations worldwide. Southwest runs daily nonstop flights to and from Baltimore, Houston and Nashville, with connecting service to destinations across the country.