Church Newly Listed; Offices Are Fully Leased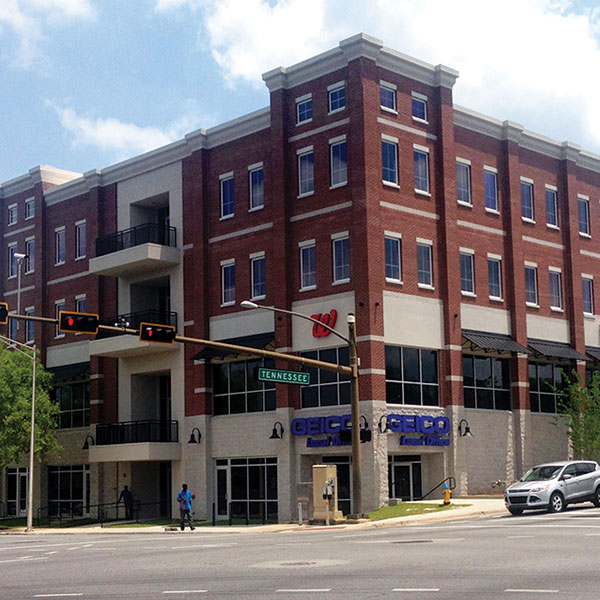 NAI Talcor handled the leasing of the Gateway building, which features subsurface parking and is within walking distance of both Midtown and Downtown. The three-year-old building, located at 313 N. Monroe St., houses Morgan & Morgan, the Berger Singerman Law Firm, Geico, Walgreens and Perdue Office Interiors. "Tenants enjoy the best signage opportunities in the Tallahassee market," said real estate agent John McNeill.
Contact: John McNeill, NAI Talcor: (850) 224-2300, jmcneill@talcor.com
A church building including a fellowship hall, along with 20 residential units, has been placed on the market with an asking price of $600,000. Located at 3717 Crawfordville Road, the 20-acre property is zoned for light industrial use. Buildings total 14,321 square feet. The main church facility includes four offices and nursery rooms; the fellowship hall features a kitchen and open banquet area. Abundant green space makes this property ideal for redevelopment.
Contact: T.J. Lewis, NAI Talcor: (850) 933-9787, tj@talcor.com