HCA Florida Fort Walton-Destin Hospital Announces New COO
Caroline Burris Will Serve as Chief Operating Officer Effective Today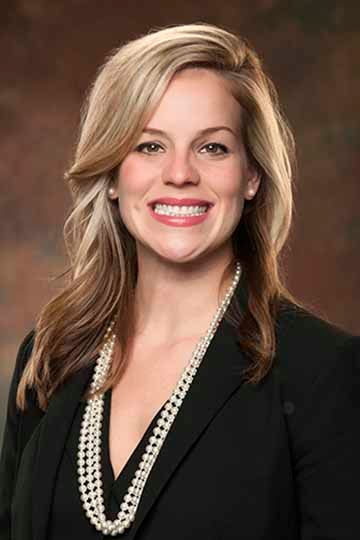 HCA Florida Fort Walton-Destin Hospital has announced the appointment of Caroline Burris as Chief Operating Officer, effective today, March 21, 2022.
Burris will oversee the growing 267-bed hospital which has served Okaloosa County for nearly 50 years. Burris has more than 12 years of experience in the healthcare industry.
"In her new role, Caroline will support our culture by leading multiple clinical service lines, ancillary departments and growth agendas," said Zach McCluskey, CEO, HCA Florida Fort Walton-Destin Hospital. "She will be intimately involved in hospital strategic planning, capital planning, employee engagement and physician relations."
Burris, who has been with HCA Healthcare for 12 years, most recently served as COO at The Woman's Hospital of Texas, in Houston, where she oversaw the construction of a new garage and medical office building, as well as the multi-year expansion of several units. Burris was also instrumental in the success of Woman's Health, having guided the relocation of three clinics and the renovation of three others. Prior to her time with The Woman's Hospital of Texas, she served as the associate administrator and co-ethics and compliance officer at Summit Medical Center in Nashville, Tenn.
"I am excited to join the talented team at HCA Florida Fort Walton-Destin Hospital which is known for its strong growth agenda to benefit community-driven initiatives, said Caroline Burris," COO, HCA Florida Fort Walton-Destin Hospital. "As the only full-service acute care hospital serving the tri-county area, I look forward to working with our colleagues to achieve clinical excellence and continue our mission-driven approach to healthcare delivery. Above all else, we are committed to the care and improvement of human life."Burris completed her undergraduate studies at Belmont University in Nashville and received her MBA in healthcare administration from Northeastern University in Boston, Mass.
Florida Fort Walton-Destin Hospital is a 267-bed full-service hospital and is the only Level II Trauma Center in the Tri-County Area, with over 300 physicians. For women and children services, it has 24/7 neonatologists available and the area's only Level II NICU. Its expanded emergency services include a dedicated Pediatric ER, 24/7 HCA Florida Destin Emergency, 24/7 HCA Florida Navarre Emergency and the full-service 24/7 HCA Florida Fort Walton-Destin Emergency. It is the only acute care hospital in the Tri-County area that offers open heart surgery, an Accredited Advanced Primary Stroke Center, an Accredited Chest Pain Center, and a Cancer Care Center that is accredited by the Commission on Cancer and an Associate of the UAB Birmingham Health System Cancer Community Network. HCA Florida Fort Walton-Destin Hospital also has the only inpatient acute care rehab facility in the tri-county area — HCA Florida Northwest Rehabilitation center, located in Destin, FL.