Building Your Business
JM Phelps Construction has earned a regional reputation for excellence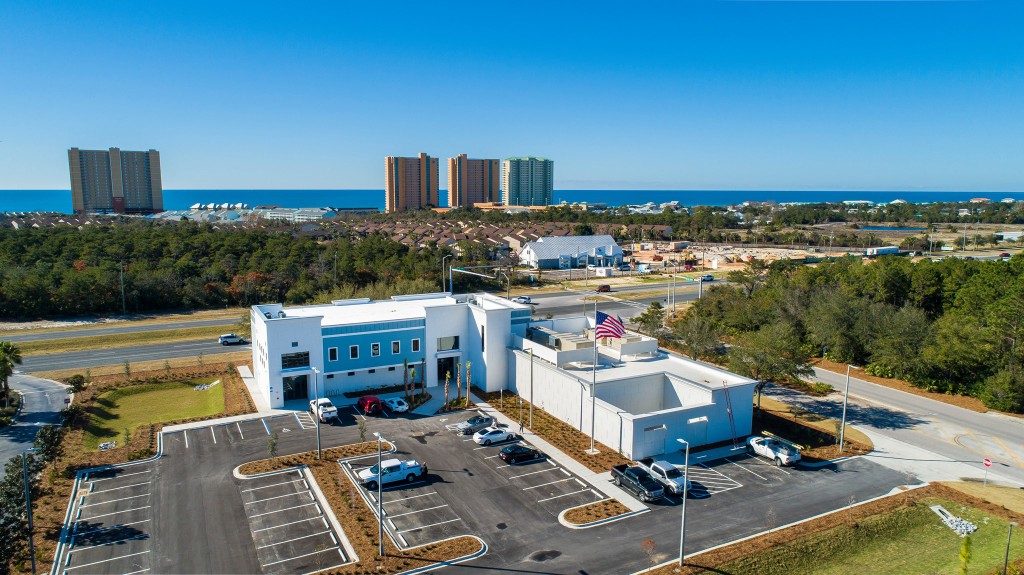 President/CEO Justin Phelps and his team at JM Phelps Construction view each of their projects as unique and deserving of highly focused attention. The company uses high-quality materials, adheres to rigid standards of excellence and works to build customer trust.
JM Phelps Construction specializes in small retail and light industrial projects, medical facilities and marinas. By applying a wealth of knowledge on costs, system operations, comparison analysis, sustainable materials and design methods, they meet project specifications expertly and efficiently.
The company has worked extensively on gas stations and restaurants throughout the Panhandle, given its partnership with Texas-based CEFCO convenience stores. Past projects have included Busy Bee, Wildcat, WHICH WICH, First Watch and more. Success in these areas has resulted in the expansion of their business and regional recognition as superior builders.
Recent large-scale projects have included The Powder Room, Treasure Island Marina and the St. Joe Marina.
The Powder Room, already popular among shooting enthusiasts, comprises 25,000 square feet and includes a 14-lane firing range and 3,000 square feet of retail space and simulators. The project required a specialized ventilation system inside the shooting range.
For the Treasure Island Marina, the company added 108,000 square feet of boat storage to the boat barn with a new foundation, boat racks, boat parking and storage. The St. Joe Marina project included stormwater infrastructure, additional parking, an outdoor boat storage rack and a ship's store with the potential for a dining facility.
"We intend to continue expanding our footprint and showcasing the variety of projects we do," Phelps said. "We want to continue to pursue projects that assist with local needs such as medical offices and multi-family buildings."
Phelps gives his enthusiastic team credit for the company's growth and for facilitating an experience that sets the company apart in the eyes of the client.
"When clients select us, they get to experience the fun and potential of a new project," Phelps said. "We make it stress-free by including them in the planning process. From there, they get to focus on the business side while we focus on the business of building."
JM Phelps Construction
(850) 818-0210  |  jmphelpsconstruction.com