Building The Vision – Part 2
Get what you want from your business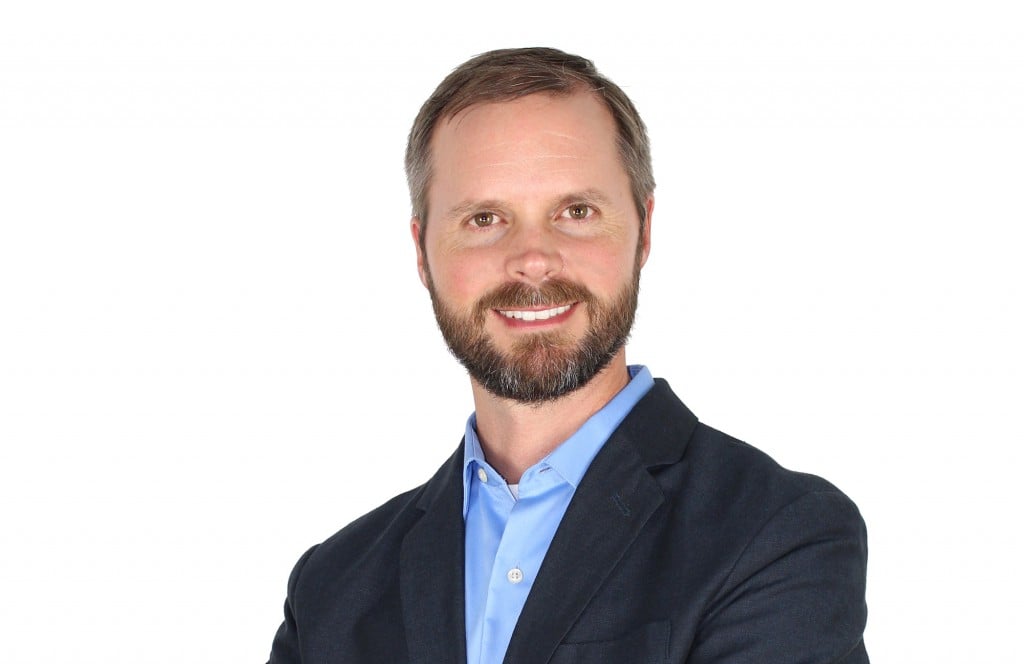 Previously … We've been following the journey of a Pensacola-based engineering firm as they're getting started on EOS® (the Entrepreneurial Operating System)*.
The company's leaders (John, Ray, Roberto and Sarah) were concerned that the team wasn't working well together.
They also had people and process issues which ultimately led to low profits. During their first full EOS® session day (Focus Day™) with Ryan Giles, the team built their first accountability chart, weekly scorecard, set quarterly goals and established a weekly meeting time.
During the second full session day (Vision Building Day 1), the team started working on their business plan. Unlike long, complicated business planning, the EOS® planning method walks teams through answering eight questions (these eight questions are called the Vision/Traction Organizer™ … or V/TO™ for short).
Vision Building — Day 2
About a month after their first Vision Building Day™, the team met with Giles again … this time to finish their vision.
The day began with a quick recap from their previous sessions. Sarah had been tasked with wordsmithing the company's Core Values, and she presented her work.
After Giles answered a few questions, the team was ready to finish their V/TO™ by answering the final four questions:
1. What is your 3-Year Picture™?
If you're familiar with goal-setting, you've probably heard that writing a goal down makes you 60% more likely to achieve it. Did you know that writing it down AND visualizing it even further increases your likelihood of success?
That's the point behind the 3-Year Picture™. Once the leadership team is clear on our 3-year goals and can SEE them, we can begin sharing with the rest of the company.
Once the entire company aligns with the 3-Year Picture, we WILL hit it! Our 3-Year Picture starts with the due date (in this case, the date was set to December 31, 2022). The due date was followed by a revenue and profit goal for 2022.
The team then decided to add a few metrics to help them track their progress. (Roberto wanted to measure the number of clients, and John suggested average profit per employee.)
The team finished their 3-Year Picture by brainstorming what the company would look like in 3 years if they were hitting all of their goals.
Some of these bullet points included: winning best place to work in Pensacola, opening a second location, decreasing our response time on new bids to 5 days and starting a 401K program.
2. What is your 1-Year Plan™?
Like the 3-Year Picture, the next section answered is the 1-Year Plan.
The team started with the due date (December 31, 2020). They then set revenue and profit goals followed by how many clients they would need and the profit per employee goal.
They then brainstormed the three-to-five goals for the year that would help them achieve the numbers above (revenue, profit, clients, etc…).
Giles then spent time with the team to make each goal SMART (specific, measurable, attainable, relevant and timely) to remove all ambiguity and give them the best chance of success.
3. What are your Rocks™?
In EOS, Rocks are 90-day goals. You may remember that the team set Rocks in their first session (Focus Day).
These Rocks were now due, so they spent time discussing each goal and deciding if it was complete.
Since this was the first quarter that the team had set quarterly goals, they discussed lessons learned and how to increase the completion percentage (the team had successfully completed 66% of their Rocks).
Ray, who had not completed his Rock, said he underestimated the time it would take.
Giles then discussed the second most important job of any leader (predicting), and Ray agreed to use his calendar to time-block for the next 90 days. He would also be more realistic when reporting on his Rock at each weekly meeting.
After a successful post-mortem on the old Rocks, the team used their new 1-year goals to set strategic Rocks for the next 90 days.
They assigned an owner to each Rock and spent time making each Rock SMART. Giles reminded the team that at least 80% of Rocks must be achieved each quarter, and that this measurement could be used to determine if an Integrator was doing the job well. Everyone committed to his or her new Rock, and the team took a break.
4. What are your Issues?
For the last question on the team's V/TO™, Giles explained that they were doing a great job each week by solving issues in their meetings.
However, the team had noticed that some of their issues didn't seem to be urgent. These long-term issues live on the V/TO.
This is a great place to brainstorm long-term plans and ideas without bogging down the weekly meetings. After this epiphany, the team was able to move almost 30% of their weekly issues to the long-term list (and keep their weekly meetings focused on more short-term items).
Though the day was long, the team gave it their highest scores yet.
Seeing the puzzle pieces all fit together gave John satisfaction, while Susan liked the strategic method for setting Rocks (using our 3-Year Picture to set great 1-Year Goals and using these goals to set great quarterly Rocks).
Giles ended the day by assigning homework and reminding the team that 80% Rock completion was expected at the next meeting (in about 90 days).
At the next meeting, the first Quarterly Session, the team would look back on the past 90 days, plan the upcoming quarter, set new Rocks, and learn another EOS® tool.
They would also plan the EOS® rollout to the rest of their company.
*EOS® is a system, a framework, for helping business leaders get what they want from their businesses.
For this reason, EOS® can help you achieve your business goals, regardless of what they are.
Giles offers a free 90-minute workshop that explains EOS® and allows leaders to find out if it's right for them.
tractionstrong.com  | (504) 500-1640 Ryan@TractionStrong.com