Bringing About Results
Coordinated multi-media campaigns help businesses achieve their marketing goals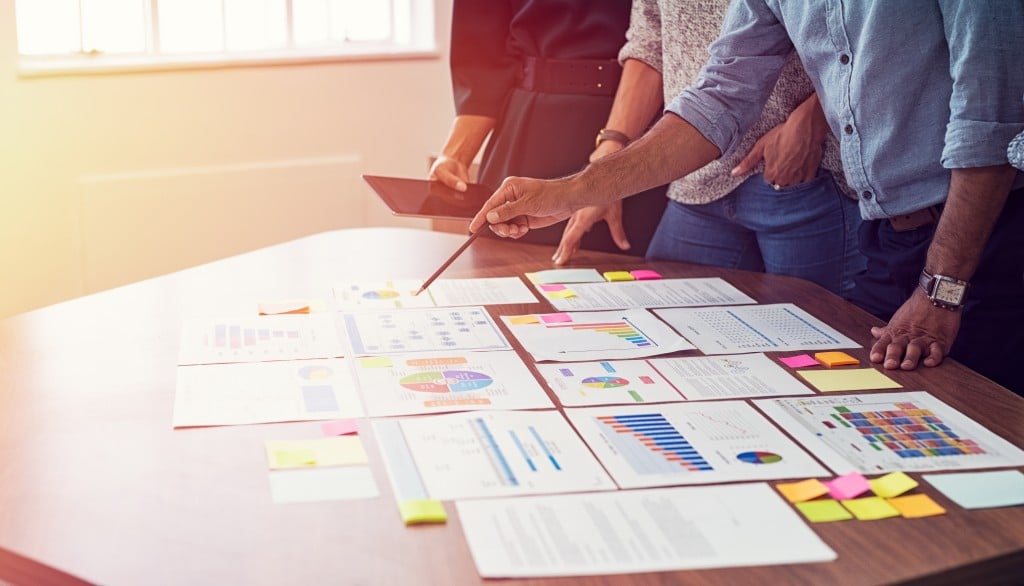 In getting to know a new client, Daryl Green asks a fundamental question: What is your goal?
Green, the agency director at Compass Marketing & Consulting in Tallahassee, finds that, in response, many business owners and managers struggle to articulate marketing objectives other than to say they would like to make more money.
"As an agency," Green said, "our purpose is to help clients get a result. If your business relies upon phone calls, our role may be to get your phone to ring, and there are various ways to do that. Profits — or, in the case of a charitable organization, more contributions or increased awareness — come as a byproduct of that result."
In other words, Green is in the business of working to influence behavior.
"Think of a funnel," he said. "You have lots of potential customers who are floating above the funnel. Then something happens in their lives to cause them to descend to the rim of the funnel. Maybe, your car was totaled and you need a new ride, or maybe you are just hungry."
The business that has succeeded over time in achieving top-of-mind awareness in the mind of that consumer is the business most likely to sell him or her a sedan or a sandwich.
If no auto dealer or eatery occupies that position, and the consumer resorts to typing general terms into a search bar, a decided advantage goes to the business that has taken steps to ensure that it appears at the top of the list of search results.
Exiting the funnel are consumers who purchase a product or service.
"That is when the real work should begin," Green said.
"We want to understand the best practices along the journey of conversion that turns customers into brand ambassadors, because — and advertising agencies don't like to hear this — the best, most valuable form of advertising is word of mouth."
By way of example, Green cited an experience in the life of the Proctor Dealerships in Tallahassee.
Proctor was contemplating the addition of Subaru automobiles to its product line, but had a lot of questions.
In terms of market share and familiarity, Subaru was a niche brand and largely unknown in our area.
Subaru representatives encouraged Green, then Proctor's director of marketing and public relations, and others at the dealership to approach Subaru drivers on the street and ask them how they liked their car.
"For a month, we did that," Green said, "and people wouldn't stop talking about how much they loved their Subarus. We became convinced that adding Subaru was a solid choice."
Subaru, it seemed, had brought about a highly desirable cycle: attract customers; satisfy them with a good product; and treat them so well that they lead others to become Subaru owners.
Through recent years in which advertising options have proliferated, the term "integrated marketing" has been applied to marketing campaigns that employ multiple alternatives.
Arriving at the optimal marketing mix for a given client, Green said, involves "working backward" by starting with a business' target audience and marketing objectives and then identifying the best ways to achieve desired results while staying within the client's budget.
"Digital options offer the advantage of targeting. The growth in the amount of information available about consumer behavior has been phenomenal."
When clients working with Compass settle on a media mix, Green encourages them to ensure that all of the selected media and even the place of business complement one another.
"Details are important," Green said. "Fonts, tone of voice. It may be a good idea to match the background of a website with the wallpaper of its business."
The best integrated marketing campaign, then, is one whose elements reinforce one another, one whose whole is greater than the sum of its parts.
Compass Marketing & Consulting
1711 Capital Circle NE, Tallahassee, FL 32308 | 850 878 3370 | CompassMAC.com