Bonnie Johnson, 32, Tallahassee
President BKJ, Inc.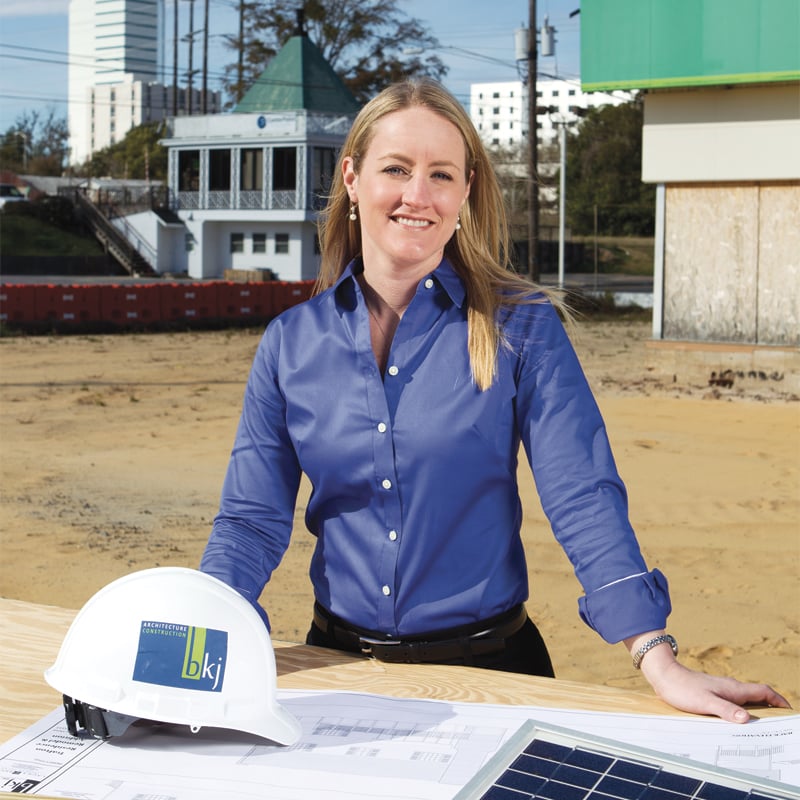 Business Philosophy: "When deeds speak, words are nothing." (African proverb)
Definition of Success: Design and construction is successful when the completed project results in all parties being satisfied. Personal success is the result of doing what you love and being happy doing it.
Role Model/Mentor: My mom is my role model for life; my dad is my business mentor. Both have taught me the importance of setting goals and working to achieve them.
Hardest Lesson Learned: While I know that a properly managed and well-led team can outperform a single individual, it is easy to forget this simple concept when in the midst of trying to complete a project. I have learned that delegating with clear communication is the key to being a good leader.
What advice would you give to your 16-year-old self? Slow down and enjoy life! Hard work, determination and patience will take you where you want to go.
Northwest Florida Business Growth: The best way to keep Northwest Florida special and unique is through intelligent planning and development techniques for sustainable future growth. Sustainability is critical because it will result in less overhead for businesses and keep our area a desirable place to live.
In 10 years I hope to be … An architect/builder with a reputation for projects that are sustainable, functional and beautiful.
Reading: Technologies, materials and codes in my field are constantly evolving, so most of my reading time is related to professional materials. I do, however, enjoy a well-written mystery.
Fun: Travel, work out, fish and spend time with my family, friends and my Springer spaniel, Clyde.