Beck Partners Joins Forces With Bush-Thompson Insurance
Expect the same quality care with added benefits from the merger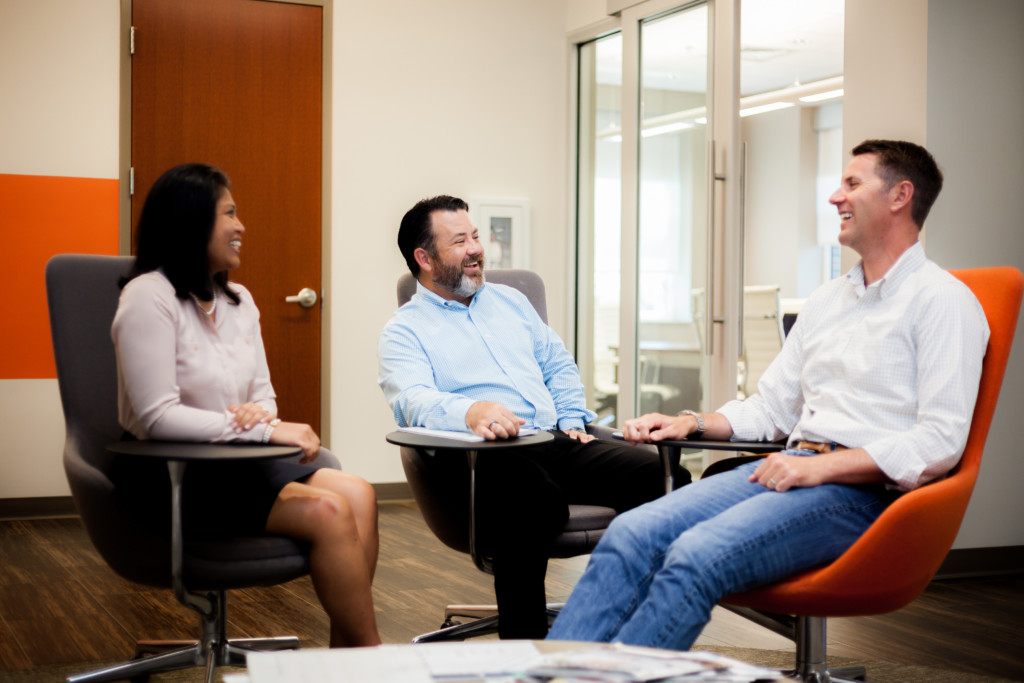 Beck Partners, a regional commercial real estate, property  management and insurance firm, and Bush-Thompson Insurance, an insurance agency with deep roots in the community of Orange Park, Florida, announced a partnership that expands insurance services into northeast Florida.
"In looking to serve our clients better, we are proud to announce a new partnership with Beck Partners, a North Florida Agency with offices in Tallahassee and Pensacola,  Florida and Mobile, Alabama," states George A. Bush, owner of Bush-Thompson Insurance.
"All of our employees will continue to service you without change, as we add new insurance markets to better serve North Florida.  I would  like to thank the thousands of people and businesses that put their trust and confidence in our Agency over these 40 plus years. It has been an honor to serve our community, and I hope to continue that trust with Beck Partners at our side."
Since 1976, George A. Bush of Bush-Thompson Insurance has provided value and excellence to the North Florida region.
The company started in Orange Park, Florida, where he provided personal service insurance to customers.
Having served in the US Navy at NAS Cecil Field and NAS Jax, Bush was familiar with the area and community. To this day, Bush remains a valued member of the community and was the first Clay County Agent to earn the Certified Insurance Counselor (CIC) designation.
His business partner, Melinda Thompson, soon followed in his footsteps, earning her own CIC designation, and served as Bush-Thompson's Agency Manager and Partner.
Over time, Bush-Thompson Insurance grew to become one of North Florida's largest independent agencies, representing several major insurance companies and thousands of clients.
The reason for this partnership is to further develop Beck Partners Insurance services geographically into northeast Florida and for Bush-Thompson Insurance to provide further value to their clients.
Beck Partners has a unique combination of services. With commercial real estate,  property management, commercial insurance and personal insurance all under one roof, they offer streamlined solutions.
"This is an extraordinary day for us. We are elated to add Bush-Thompson Insurance to the Beck Partners team," states Reid Rushing, President of Insurance at Beck Partners.
"They embody what the Orange Park and Jacksonville communities stand for and align with our core values. We are certain the future is bright for everyone with this partnership."
Beck Partners is headquartered in Pensacola, Florida with additional offices in Tallahassee, Florida and Mobile, Alabama.
They have done business in northern Florida for over 30 years and are intentional in expanding their insurance division there.
With this partnership comes more presence in the beautiful communities of Orange Park and Jacksonville.
Bush-Thompson Insurance's clients and the general public can expect to take advantage of their expertise in the full real estate and insurance lifecycle.
The office of Bush-Thompson Insurance, as well as its name, will stay in place.
There will be no interference with the day-to-day operations during this transition.
Clients can expect to keep everything as they have had it. They can take part in the benefits of certain technology in the future if they choose to do so.
Contact Melissa Hoffman at marketing@teambeck.com or 850.477.7044 for any questions.