Beautiful Brownstone Ready for Occupancy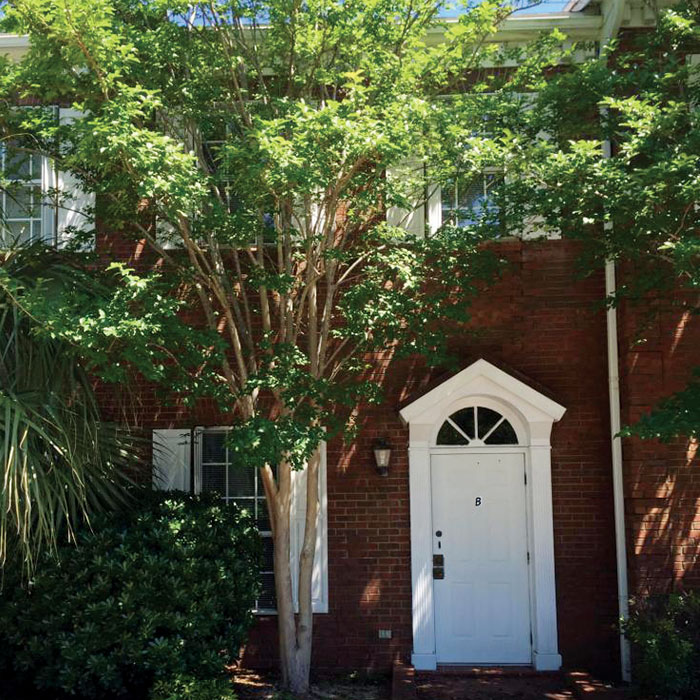 Charm and elegance are qualities that enhance a sense of grandeur and stateliness about a building. Stanford Hall Executive Suites exemplifies those traits, evoking both importance and comfort. These luxurious suites are turn-key ready for a professional services firm.
Stanford Hall, brick with white accents, has a Victorian feel about it and is surrounded by meticulously maintained landscaping and beautiful shade trees. Enter the building and you will feel as if you have entered not an office building, but a friend's home.
The ground floor features a sizable reception area, two offices, a restroom and a conference room furnished with a whiteboard. The second floor is home to three additional offices, a kitchenette, a second bathroom and a large executive area. All rooms are generous in size with cream and white color schemes and added features such as built-in bookshelves and cabinetry.
Abundant windows admit lots of natural light and provide pleasant views of the surrounding area. The two floors provide all the necessary amenities but hold potential for additions and customization. A variety of companies would fit well in this location.
There is ample parking for employees and clients. The location is within minutes of downtown Fort Walton Beach, the Santa Rosa Mall and restaurants that range from quick service to sit down dining.
"This is the ideal space for a small- to medium-sized professional services company. With direct access to Mary Esther Boulevard and Highway 98, this centrally located building is ready for immediate occupancy," said Realtor Dustin Parkman.
---
Quick Look
Address: 425 NW Hollywood Blvd., Fort Walton Beach
Square Feet: 2,000
List Price: $2,200 per month
Contact: Dustin Parkman, (850) 218-8408, dustin@nbiproperties.com