An Emotional Medium
Video strengthens connections between businesses and customers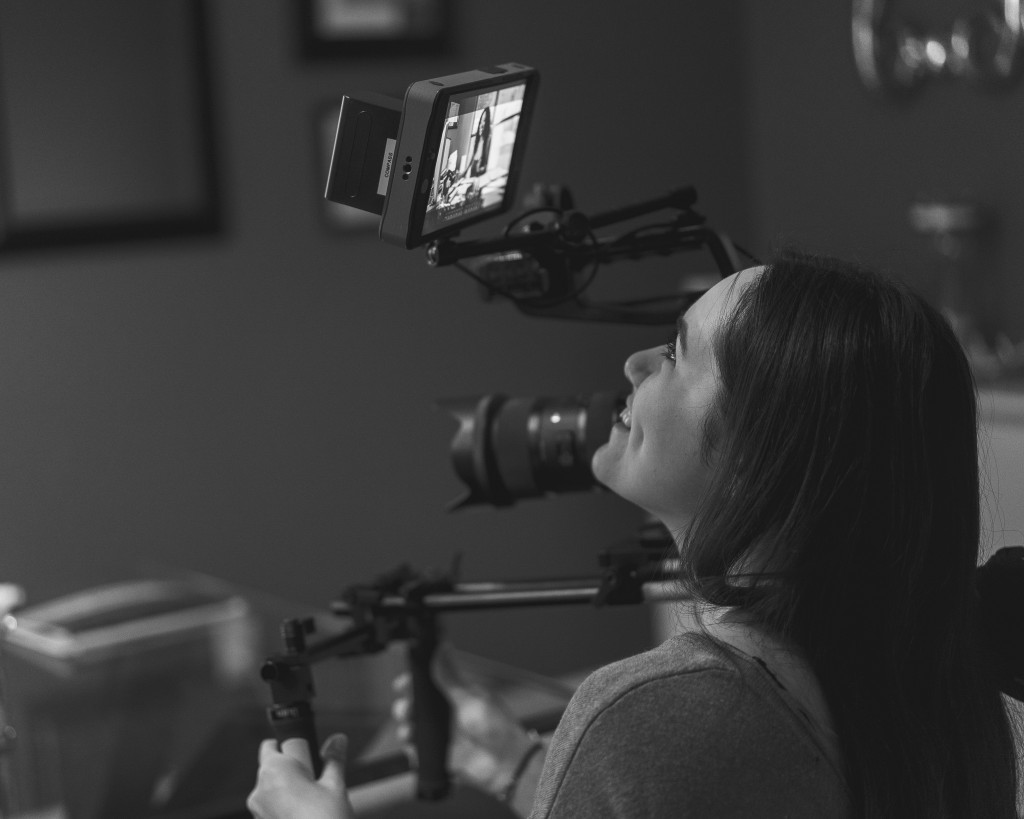 Today, many consumers want to have more than a purely transactional relationship with sellers of goods and services.
They are looking for an emotional connection, and video can be a powerful medium for bringing that about.
"Video gives you room to go in a lot of different directions, but it is most effective when it is focused on what makes a product special and unique and then ties that information to a story," said Cody Gan, a visual media artist with Compass Marketing & Consulting in Tallahassee.
"It may be helpful to explore how and why a business was started. In the case of a small business or family restaurant, the motivations can be really personal and that makes for a relatable story. Emotion is a strong element that connects messaging with the intended audience."
Increasingly, Compass's clients are finding that video is the way to go. Not without good reason. Today, more than ever, we live in a world full of screens.
Priyanka Raj, accounts manager at Compass, examines more particularly why a given client considers video to be appropriate and important and then determines where the video will be seen. Facebook? Other social media? Website? Television?
"When we know that," she said, "our work on how best to tell the client's story can begin."
That work starts with information gathering, said Elizabeth Quintero, another visual media artist at Compass.
"We want to know as much about the client as we can — about their mission statement, about why they do what they do — and build those themes into the brand video," Quintero said.
"Motivations of the company can be used to motivate the buyer," she added. "You aren't just buying a product or service, you are buying the why."
Quintero tends to avoid professional voiceovers and scripts, preferring instead to film interviews with owners or employees of a company and to use their own words to maximize the "human element."
"And we work to get honest, candid shots of people at work," she said. "It's important for people to see their faces and hear their voices."
"Interviews provide for a more emotional response than scripts," Gan said. "An interview usually starts with filming the subject on camera talking about the topic at hand. This is normally referred to as A-Roll. Then we move onto filming what is called B-roll, which consists of showing the audience images that serve as visual aids to what the speaker is saying. For example, if the speaker is talking about how amazing their bikes are to ride, we will use that as a voice over and put footage of them riding their bike with a smile on their face."
In obtaining that secondary footage, he prefers to shoot a client's actual employees versus relying on actors.
"Authenticity is so important today because of all the misinformation that goes around," Gan said.
"The psychology of the consumer is changing," Raj said. "People make buying decisions because of the emotions that they activate. Video messages representing a homebuilder should do more than talk about square footage and location. They should speak to houses as places where families grow and do what they do to make a house a home."
Businesses need to be mindful of their target audience and its characteristics so that messages can be tailored accordingly, Raj said. The approach used to connect with status-seeking conspicuous consumers will differ from that used to influence the practical folks looking for value.
Video equipment is a better value than it used to be, making for better production values.
"It's smaller, better, and more complex, and prices are lower," Gan said while recalling that today's popular, portable, affordable drones used to resemble helicopters.
That increased affordability means that video teams are now typically equipped with multiple cameras and microphones at shoots, making for more engaging productions, Quintero said.
And, technological improvements have made it easier for agencies to build video inventories for businesses.
"We want to keep videos current and relevant," Raj said. "We need to keep them fresh, but the brand message should never be twisted. It should be consistent. People need to be reminded what the brand is and what it stands for."
Compass Marketing 
1711 Capital Circle NE, Tallahassee, FL 32308  |  (850) 878-3370   |   CompassMAC.com