Aegis Business Technologies Celebrates 25
CEO Blake Dowling sees a bright future ahead for Northwest Florida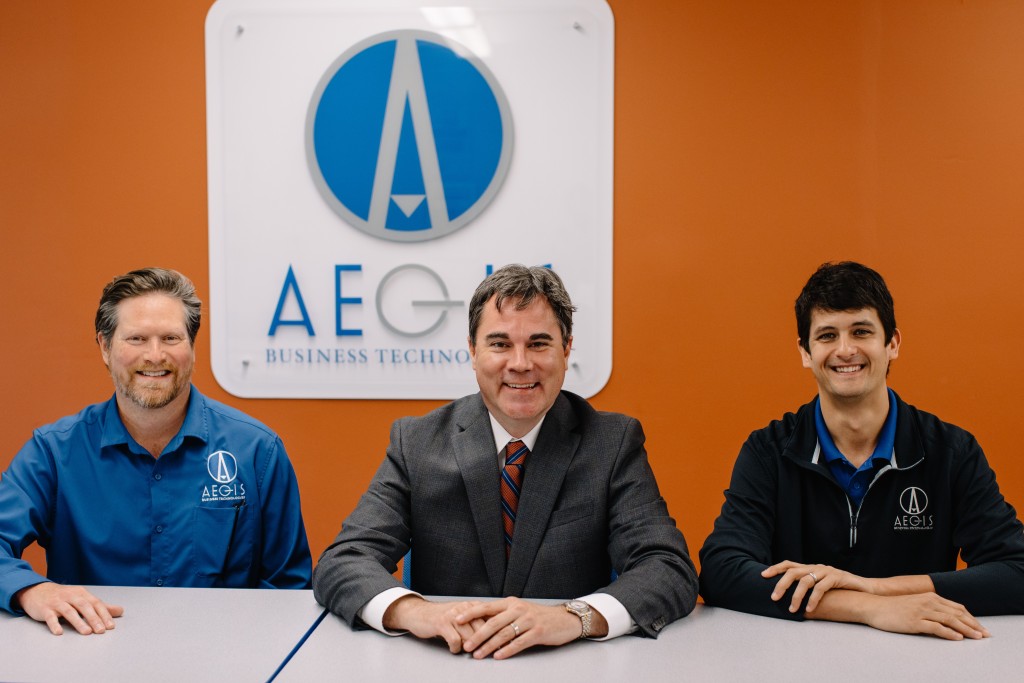 "At the end of your life, you're not going to remember how hard you worked," Blake Dowling, CEO of Aegis Business Technologies said, "you will remember the good times with your family and professional accomplishments. Our goal here at Aegis is to provide a place where people want to work and where people feel at home professionally and that's special."
A University of Florida graduate of technology in 1997, Dowling first met the founders of Aegis through a local mentor, Steve Evans. Evans connected them on the understanding that Blake could help them build a sales pipeline, a rebrand and an eventual shift from a break-and-fix IT company into what the industry calls a "managed service provider." Aegis Computer Services became known as Aegis Business Technologies, with a focus on professional services for private industries.
In 2006, Dowling became the sales leader. A few years later, he was named Chief Business Development Officer and in 2016 he was promoted to CEO of Aegis.
"So, we're celebrating a lot of things," Dowling said. "We're celebrating my life's work this year because I took the company with our team from that break-and-fix shop to the small business we are today."
Aegis Business Technologies is headquartered in Tallahassee, focusing on IT support in the digital realms of cybersecurity, cloud subscriptions, wireless email procurement, and other cloud-based projects for professional and private industries.
"Getting technology in people's hands is the good work we can do, aside from our core mission to protect and to provide a professional service to humanity by fighting hacker cyber-crimes, executing phishing simulations, enabling two-factor authentication or advanced protection tools and more," Dowling said. "These are the kinds of things you must have in 2022 to fight the hackers of now. The hackers of yesterday, well, they're yesterday."
Even though Blake and his team block thousands of threats every day, they're not perfect. They still miss things and make mistakes, but they're still fighting for their customers. When COVID-19 first struck, Aegis found themselves helping their community in ways they didn't expect possible.
"When the pandemic hit, I served with Big Brothers Big Sisters here in Tallahassee," Dowling said. "There was a waiting list of kids who were being sent home because they didn't have an internet connection and a computer. So, we were referring out old laptops, donating and putting them in the hands of these kids who needed them. It was a special time to fill that need."
Dowling sees a bright future ahead for the business communities of Northwest Florida. He is an integral part of the recent Launch Tally Initiative — a safe space for Tallahassee's technology communities to come together for resources, opportunities, talent and support.
"We had more IT companies start in Florida last year than in Texas and California. Think about it. Total jobs still rules, right? I don't think people have connected the dots yet, but if you think about it: elections, college football, and technology, which is Texas, California and Florida, right?" Dowling says with a grin.