A Showroom Is Ready for Its Next Act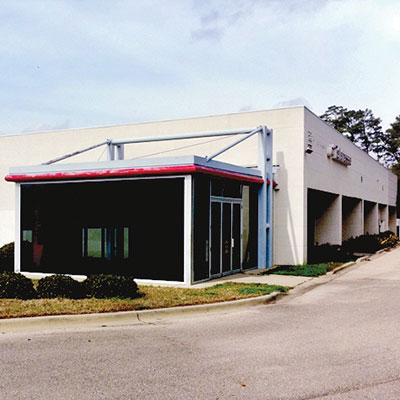 The Naumann Group Real Estate Inc.
West Tennessee Street, frequented by students, state employees and countless others, is one of the busiest in Tallahassee. The artery is traveled by some 45,000 cars a day, making commercial property along its length highly desirable. Location, together with parcel size and price, was a big factor in the sale recently of the former Saturn dealership and service center at 2412 W. Tennessee St.
Positioned at the lighted intersection of White Drive and the always bustling Tennessee, the property is just a stone's throw away from the newly built Forum and Woodlands apartment complexes and is nestled between Florida State University and Tallahassee Community College.
The building, constructed in 1995, once included a showroom, eight service stalls, executive-style offices and a break room. The site covers 6.15 acres, is accessed by three ingress/egress points and features great signage visibility, both from the intersection and at the main entrance.
While vacant, the building was vandalized, necessitating extensive repairs. The structure was stripped of all copper and wiring.
The buyer was seeking a property with potential for a mixed-use development, including retail spaces and multi-family dwellings.
"This property was one of the most difficult in my 20 years in real estate to sell. This sale took over two years to complete. Both the seller and I are very relieved to have completed this transaction, and I wish the new owner the best in their new venture," said broker associate Brian Messer.
---
Quick Look
Address: 2412 W. Tennessee St., Tallahassee
List Price: $1,899,000
Sales Price: $1,650,000
Square Feet: 16,500
Contact: Brian Messer, The Naumann Group Real Estate Inc., (850) 933-6587