A Region of Great Potential
Northwest Florida is taking its place among technology centers as it works intentionally to diversity its economy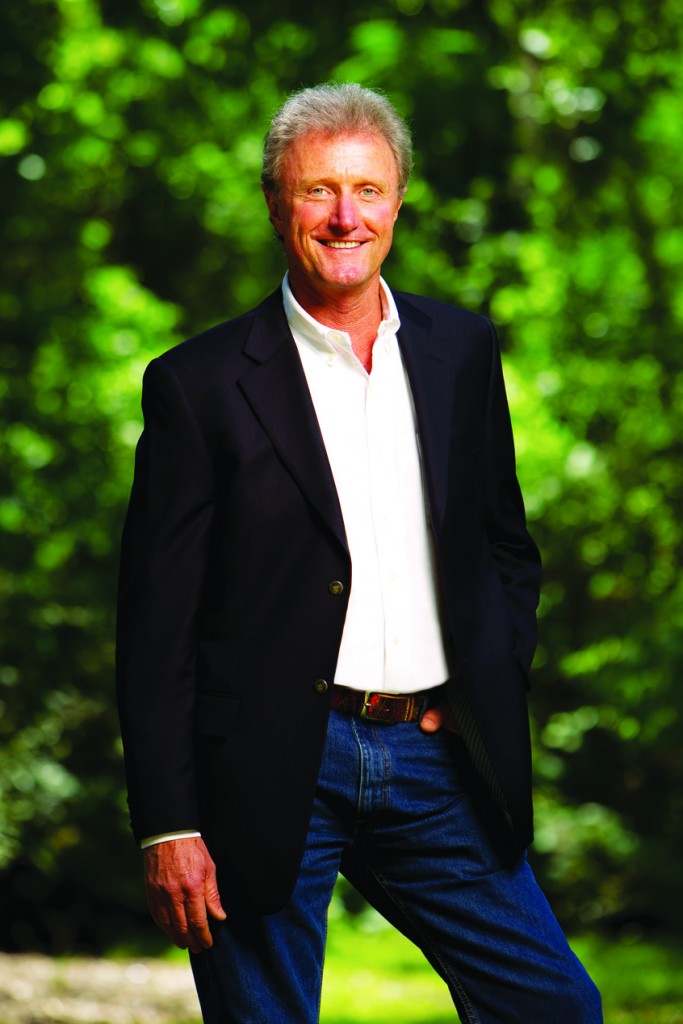 Last year, retired IBM executive Steve Evans, whom I have valued for years as a friend and mentor, suggested that Rowland Publishing produce a publication devoted to stories about the technology sector of Tallahassee's economy and efforts to position the city as a hub for tech businesses and research.
The result was our Tallahassee Innovation & Technology magazine, a 52-page product that served to shine a light on high-tech businesses that tend to operate below the radar and meet the needs of highly specialized customers. We wrote, too, about initiatives aimed at raising Tallahassee's technology profile and uniting private-sector businesses with researchers at Florida State University.
We profiled a biotech business that moved to Tallahassee from Indiana; reported plans for a new business incubator at Innovation Park; checked in with businesses operating in the government technology space; explored technological advances made by shops that monitor weather patterns, trends and data for use by business planners; checked in with an entrepreneur who turned to Tallahassee mentors for help in launching his high-temperature sensors business; told the story of an adaptive and enterprising gate-control business that expanded its product line to take advantage of a trend spawned by the pandemic; and picked the brains of venture capitalists.
The magazine enjoyed a great reception, so much so that in 2022 we will be expanding its focus to include the full 850 Business Magazine circulation area from Pensacola to the Capital City. This approach is consistent with what we have long been promoting in these pages — a regional identity and cooperation for Northwest Florida.
In year two, then, we will be preparing stories on the entities, both public and private, that account for Escambia County's emerging identity as the Cyber Coast; the Hsu Education Foundation, which is working to supply students with the STEM training they need to qualify for jobs with high-tech regional employers; technologies employed by tenants at the rapidly expanding Port Panama City and at the Air Force base of the future under development in Bay County; and many more topics.
Innovation & Technology magazine serves to inform our readership about what happens in those nondescript, windowless metal buildings with limited signage out front. Too, economic developers use the publication as they go about attracting high-tech businesses to our area and assembling a community of innovative enterprises that will help propel us into a future as yet undefined.
Last year, a number of businesses chose to use the magazine as a forum for telling their stories via advertisements or native content detailing their histories, business models and missions. Please contact us if Innovation & Technology can help you with your marketing or brand-building efforts.
We all can agree with Susan S. Fiorito, dean of the Jim Moran College of Entrepreneurship at FSU, who says that our region is not yet the equivalent of California's Silicon Valley or North Carolina's Research Triangle, but momentum is building, mindsets are changing and our potential is great!
That potential and our region's attractiveness are manifesting themselves in the technology sector and elsewhere.
In recent months, we learned that Amazon is set to become a major employer in Tallahassee and that a new customs facility is planned for Tallahassee's airport. The first phase of Latitude Margaritaville Watersound at West Bay, an active-adult development projected to number ı70,000 homes when complete, is coming out of the ground north of Panama City Beach, and the St. Joe Company in conjunction with Tallahassee Memorial HealthCare and the FSU School of Medicine is developing a new teaching hospital not far from the future community.
We are privileged to live in an area that is ascending to new levels on many fronts.
Be well,
Brian Rowland
browland@rowlandpublishing.com