A Parcel with Great Potential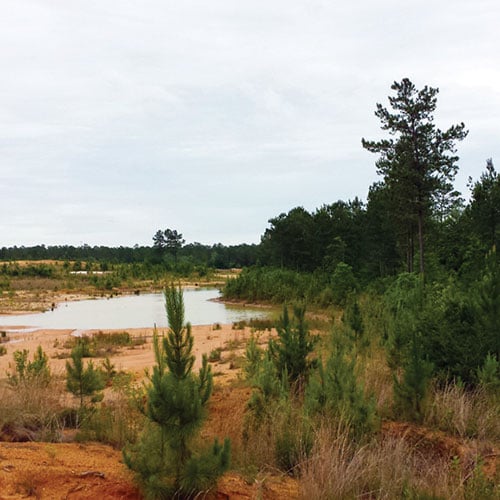 For some, an undeveloped parcel of land may seem barren. To others, it speaks of possibilities. Early this year, an investment group out of Georgia was overtaken by the potential of a 2,718-acre tract in Pace, Florida, and acquired the land for $3.9 million in a sale coordinated by Sperry Van Ness/Southland Commercial Real Estate. The deal went to closing on March 31.
The property was formerly known as Jubilee and later, upon becoming Contrada Hills in 2005, it was said to be the future site of a 588-home community with an 18-hole golf course — in phase one. Subsequent development was to include additional residences, a school, parks and commercial and retail office space. The planned development, however, never came out of the ground. The relationship between partners in the project went south in 2008 and so, too, had the real estate market. "Jubilee" went into receivership and was listed for sale.
Sonny Granger, principal and senior advisor at Sperry Van Ness/Southland Commercial Real Estate, and Chris Palmer, advisor, represented the seller throughout the transaction. The pair overcame challenges including asset management, bankruptcy court and receivership.
The acreage features more than 6,000 feet of frontage on Willard Norris Road/Chumuckla Highway along its north side and 2,000 feet of frontage on Berryhill Road at its southern boundary.
Of the total acreage, 2,100 acres are developable and the remainder are wetlands. The majority of the property is timber land. Palmer states that it has excellent long-term potential for development with numerous subdivisions being developed in the area.
"The property sold for multiple reasons, but the main reason is that the property is strategically located directly in the path of growth of one of Florida's fastest-growing communities, which gives the property tremendous development potential," said Palmer.
---
Quick Look
Address: 4300 block of Berryhill Road, Pace
Acres: 2,718
Sold Price: $3.9 million
Contact: Sonny Granger and Chris Palmer, Sperry Van Ness/SouthLand Commercial Real Estate, (850) 434-7500, cpalmer@svn.com