A Medical Twist on Tourism
Tapping into a booming trend would bring big economic benefits to Northwest Florida communities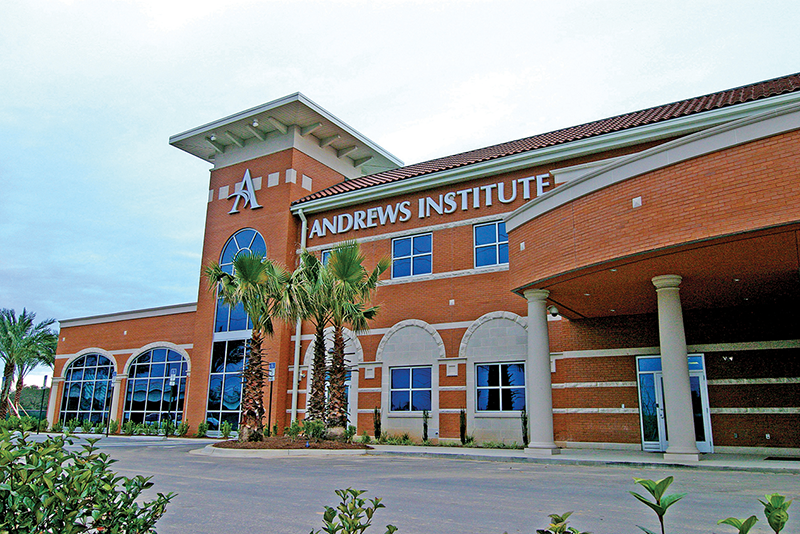 Globally, medical tourism is estimated to be a $100 billion market. Patients Without Borders estimates that the number of Americans seeking medical care outside the United States this year will reach 1.4 million.
According to a report by the Florida Chamber Foundation, each year, Florida generally sees between 300,000 and 400,000 medical tourists who generate almost $6 billion in medical expenses. And that doesn't take into account money that these tourists spend on lodging, food, shopping and visits to local attractions and cultural events during their recovery time. A 2013 survey by the Medical Tourism Association revealed that 60 percent of medical travelers stay in their destination country for more than 11 nights.
Many areas of Florida, such as Miami and Orlando, are already engaged in extensive medical tourism activities. And now Northwest Florida is trying to figure out how to get a bite of that lucrative business.
The push for all communities in Florida to focus on this increasingly popular method of boosting tourism and the resulting economic benefits is coming from the Florida Chamber Foundation.
"As global health and technology expands, there are some real opportunities for Florida communities to capitalize," said Tony Carvajal, the foundation's executive vice president. "Communities can leverage what they have."
For instance, Jacksonville is home to the University of Florida's Health Proton Therapy Institute, one of only 43 places in the world where proton beams that minimize damage to healthy tissue are used to treat cancer patients. Miami has the Bascom Palmer Eye Institute. A popular procedure to have done in Southwest Florida is hip and knee replacement.
"When people are traveling, particularly international travelers, they want the totality of the experience, and that's what we can offer them," Carvajal said.
A Boost from the State
In 2014, the Florida Legislature allocated funds to Visit Florida to distribute to communities looking to increase their share of the medical tourism market and to set up a Web portal, DiscoverFloridaHealth.com. In January 2015, 25 grants totaling $3.1 million were distributed. Grants were awarded in two categories: nine for medical-tourism destination promotion and 16 for medical meetings and training promotion. Each grant was matched with private dollars from the community.
"When you have the No. 1 travel destination in the world, attracting 105 million visitors a year, Florida communities are well positioned for this," said Will Seccombe, president and CEO of Visit Florida.
Visit Pensacola was the only community in Northwest Florida to earn a grant, for $50,000. Entering a partnership with The Andrews Institute for Orthopaedics and Sports Medicine, a world-renowned orthopedic and sports medicine facility in Gulf Breeze that provided part of the private dollar match, Visit Pensacola's medical tourism campaign was launched within two months. Its target audience was patients looking to have knee or hip replacement surgery at Andrews who could then undergo rehabilitation and recovery somewhere in the Pensacola Bay area.
"I was approached by the folks from Andrews who thought there would be value to the idea," said Steve Hayes, president of Visit Pensacola. "The key question was what is special about us that is going to drive someone from Point A to here. Andrews was a natural because of how well known Dr. Andrews is."
Research revealed that the average medical tourist would spend $172 a day. Someone having a joint replacement would likely spend $3,600 in non-medical expenses — "and because it was a procedure unique to our destination, we weren't competing with others like Miami, Tampa and Orlando," Hayes said. "If you are from Chicago, and it's the latter part of the winter, would you want to recover at home or on the beach?"
A Facebook campaign resulted in 7,500 conversations and 6,700 website clicks out of 285,000 impressions.
"Especially with Andrews being here, we see a lot of medical tourism," said Scott Raynes, president of Baptist Healthcare Inc. and senior vice president of Baptist Healthcare Corp. and The Andrews Institute. "Folks think of Andrews as a place where all the professional athletes and high-level college athletes come. While that is true, there are a lot of people who aren't athletically injured who come to the institute. Often we see people for second opinions, as well as to participate in research and other things we do. On any given day, between five and 25 people from somewhere outside a 150- to 200-mile circle are here. And some are from other continents."
He estimates that The Andrews Institute has an economic impact on the region of tens of millions of dollars.
"Very rarely do people come here and just stay for a day," Raynes said. "The norm is three days or longer."
Word-of-Mouth Marketing
Dr. William Burden always knew he wanted to live on the coast. But instead of the Atlantic Coast, where he expected to land, he settled on Florida's Emerald Coast in Destin.
Twenty years later, the founder and CEO of Destin Plastic Surgery enjoys a practice that not only covers most of the Emerald Coast but reaches into southern Alabama. He has patients that come from across the United States and foreign countries — about 30 percent of his patients come from outside Florida.
So, yes, Burden is in a sense involved in medical tourism. But it wasn't actually planned that way, and he doesn't market his practice that way. Most of the growth has come from word of mouth — from his patients, including those from local military bases who have spread word of his work as they were transferred around the world.
"I was just out of school, and when I moved here there was a great need for breast reconstruction, so I decided to start doing it," Burden recalled. "Basically the practice grew out of word-of-mouth referrals from patients who had breast reconstruction."
As word spread because of his military patients, Burden began getting business from other states and nations.
"We started seeing people from Washington, D.C., Austin, and we've had people fly in from Korea, believe it or not," he said. "We just had a lady come down from Indiana who had been in the military here 15 years ago. She spent two weeks and then went back home. We don't get medical tourism like Miami, which is an international city. Most people don't know where Destin is, but if you're in the military, you know where Destin is."
The local influx of tourists during the Emerald Coast's busy summer season has helped business too. And Burden said he has spoken with other doctors in the region who have had a similar experience with medical tourism.
"People come to this area from Atlanta, New Orleans, Dallas on vacation and drive by our building," Burden said. "People may not fly here from Los Angeles, but they will drive here from New Orleans. Part of our draw is that this is a nicer place to stay than some place like Birmingham or Atlanta. And it's a little quieter here. You don't have the next-door neighbor checking on you and knowing your business."
A Community Effort
State funding for the medical-tourism grant program lasted one year. Efforts to put more money into it died in the legislature earlier this year. So that puts the onus on local communities to pull together partnerships and money for marketing if they want to move forward.
Carlton Ulmer, CEO of Gulf Coast Regional Medical Center, is hoping Bay County can manage to do that. He has taken the lead for the Bay County Economic Development Alliance in looking at ways to boost this specialized tourism.
"We're generating interest," Ulmer said. "I think we have interest from lodging and restaurants that want to participate and interest from the medical community. The next steps are trying to begin to understand the center of excellence that you're going to market as a destination. The intent is you create a destination package for the consumer so that person is coming into Bay County and receiving world-class health care while staying in a great destination. We're trying to understand what we have and see if that matches the demand."
The question the county has to answer is why a medical tourist would fly into Bay County for medical care when that individual could choose a place like Miami or New Orleans.
"We're trying to align all the assets we have across the county and get everyone moving in the same direction," Ulmer said.
What Now?
Being a fledgling industry in Northwest Florida, there are many directions the push for medical tourism can take.
"You have all the basics in Northwest Florida," said the Florida Chamber Foundation's Carvajal, who has held meetings around the state with tourism and economic development groups to discuss the industry's potential. "It's as beautiful as the rest of Florida. We have health care in the region. And we have assets we can build on."
But most of the work rests with locals who want to make it happen.
"A lot of development needs to happen at the local and regional level, where groups of stakeholders get together and recognize their unique selling points as to what their services are and then work with hotels to put together destination packages," counseled Renee Marie Stefano, president and co-founder of the Medical Tourism Association and editor-in-chief of Medical Tourism Magazine and the Wellness Destination Guide Series of books.
"Medical tourism is a $100 billion industry and growing," she added. "By the year 2017, at least $228 million in medical care is predicted to leave the United States for foreign markets. And that figure has been forecast to grow each year."
Collaboration and funding to launch a marketing campaign are the biggest challenges. Part of the problem is the lack of state financial support for communities that want to expand their tourism industry's horizons.
"It doesn't seem like the state is doing much. It's up to locals to see what they are willing to pay," Stefano said. "And how do you differentiate yourself?"
For Northwest Florida, she suggests that a cluster of stakeholders be organized to create a roadmap that addresses how the region compares to the rest of the state and determines how to expand business from markets abroad and domestically that already have patients coming to the area.
"Because of the number of providers in Northwest Florida, a regional initiative makes sense," Stefano said. "You almost need to include multiple cities to have an attractive offering."
While he wants to grow business in Panama City and Bay County, Ulmer said he recognizes "the big picture," adding that there are a lot of strong institutions in destinations across the Panhandle.
After the Legislature drove some of the thinking on the issue by establishing the grant program, Visit Florida's Seccombe said several communities around the state, including Pensacola and Bay County, had their eyes opened to the potential of the medical tourism market.
"There is a real opportunity for medical tourism in the state of Florida," Seccombe said. "But it largely lies at the local community level in building cooperation between the hospitality and medical communities."
As for Northwest Florida, he added, "We have incredible services in the region. The opportunities lie in leveraging the strength in your area. Medical tourism is about the care and the outcomes … and having it happen in a great environment."