A Bare Piece of Land Plus Prime Interstate Exposure Could Equal a Smart Investment for a Patient Entrepreneur
Raw Potential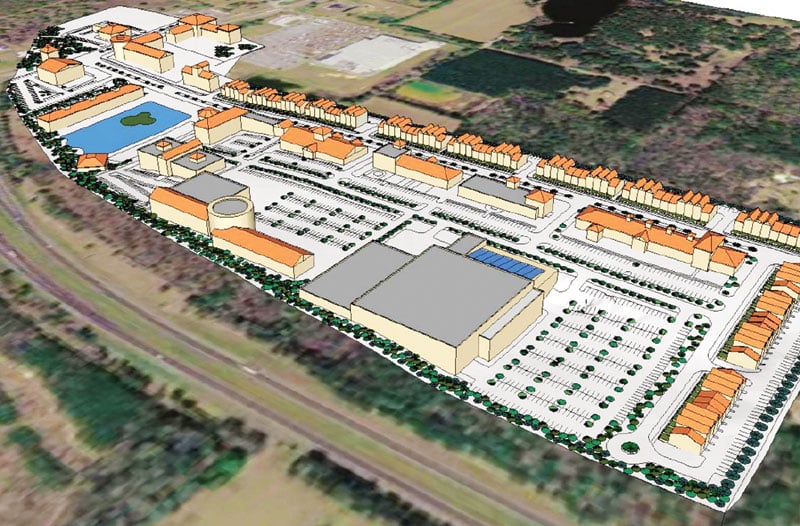 Think of the patch of land on the corner of Highway 77 and Interstate 10 in Chipley as a massive, 56-acre blank canvas that's ripe for investment.
The current owners purchased the raw land at the height of the market. During their ownership, plans were drawn by CIVICA, a Miami-based architectural firm, for further development of the property. But after years of wading through a tumultuous market, they're ready to concentrate on other projects.
The site, which is heavily wooded in places and is ready to be harvested, is referred to as the Washington Center Development Site. According to listing agent Scott Bowman with Prudential Shimmering Sands Realty, one of the most striking draws to this property is its unique location — a rare find that makes it suitable from a number of developmental standpoints.
"I think the location is fantastic," stated Bowman. "We have high visibility on I-10 right there at the corner of 77."
Bowman, who initially saw the property as the future location of an automobile dealership, is now widening his view, citing the architectural firm's inspiring designs as a persuasive factor.
"When I started researching [the property] and realized the master planning of things — it had some retail components, some office and some residential — thought it was a great spot for that," shared Bowman.
The site is appropriately zoned for commercial development.