850 Business Magazine is a 2014 Sunshine State Awards Finalist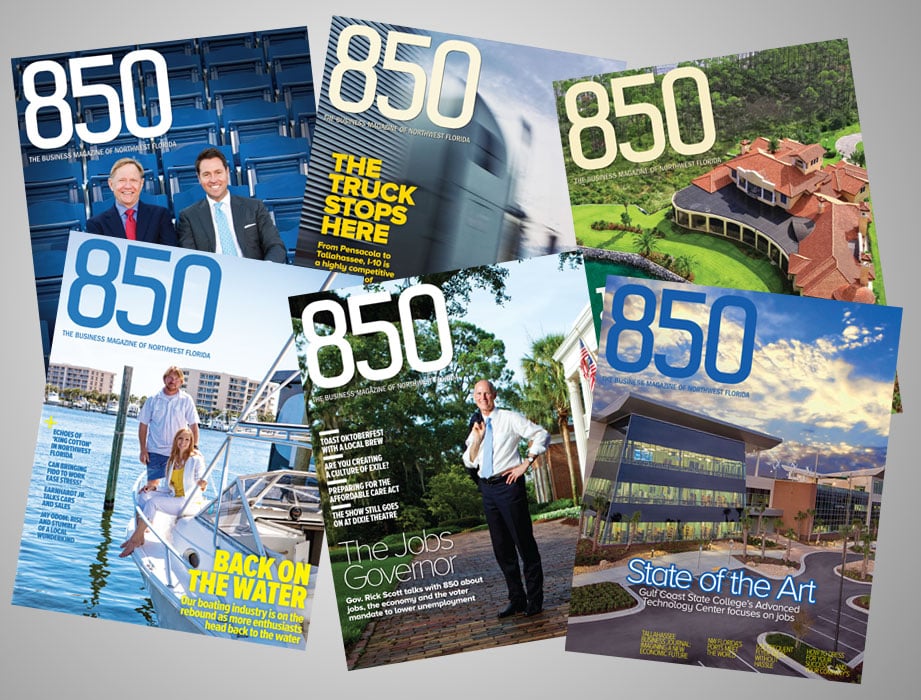 Tallahassee Magazine and 850 ­— The Business Magazine of Northwest Florida have been announced as finalists in the 2014 Sunshine State Awards competition hosted by the Society of Professional Journalists Florida Pro chapter.
Tallahassee Magazine is a finalist in the Best Single Issue of a magazine for its September/October 2013 issue which focused on health care issues in Florida's Capital City. Other finalists in the category are Sarasota Magazine and South Florida Gay News.
850 is a finalist in the Trade/Special Interest Publication category for issues that had Pensacola as a cover feature and a one-on-one interview with Gov. Rick Scott as a cover feature. Other finalists are the Sun-Sentinel and The Triton.
Both magazines won first place in the same categories in the 2013 competition.