2021 Pinnacle Award: Susan Payne Turner, Crawfordville
She climbed ladders and now she leads others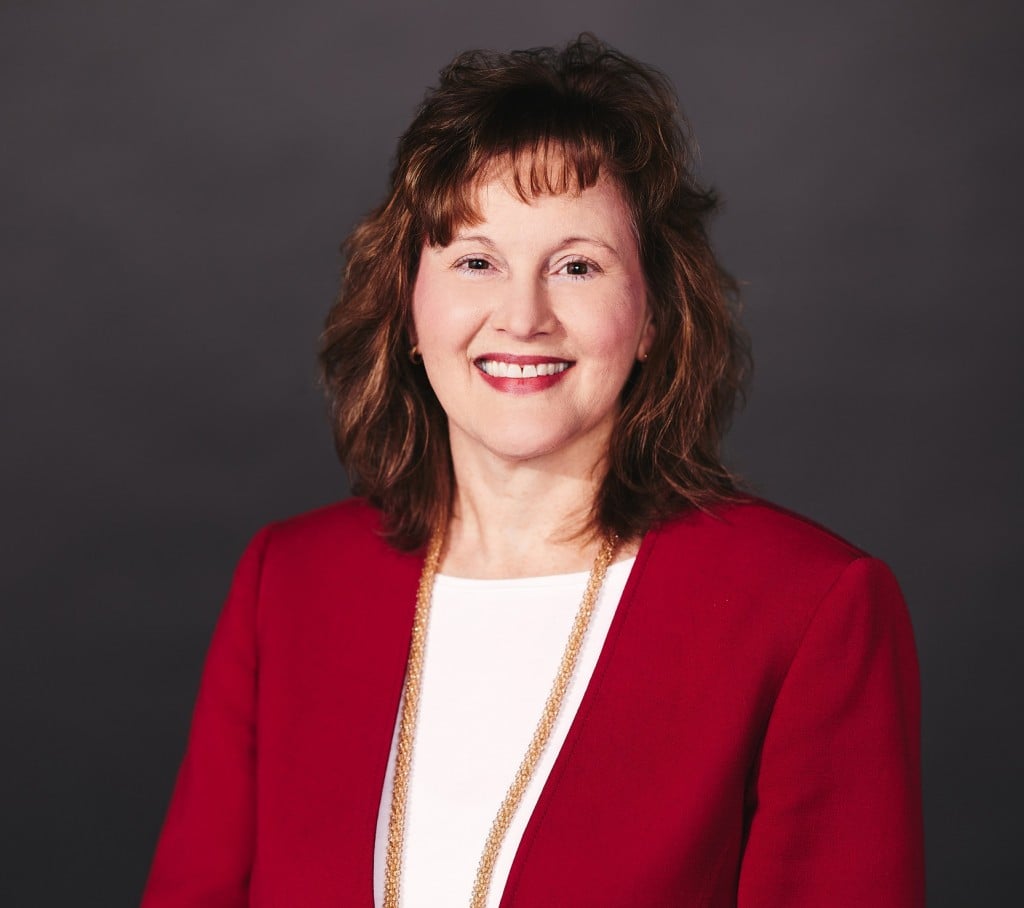 Susan Payne Turner has consulted a book, Half Time: Moving from Success to Significance, now and again.
The book, written by Bob Buford and first published in ı995, identifies halftime as a pivotal point in life when people transition from "getting and gaining, earning and learning" to assuming control of their lives, calling their own shots and using their God-given gifts in service to others.
For Turner, the executive vice president, chief risk officer and HR director at Prime Meridian Bank, that has meant discovering the joys and satisfactions of mentorship.
Turner favors a hands-on leadership style, she said, while encouraging colleagues in the first halves of their lives to grow professionally and personally.
"I am flexible and supportive, and I am going to help you be the best that you can be," she said. "There is a real sense of success and accomplishment that comes from mentoring others."
An accomplished team builder, Turner helps champion Prime Meridian's MEET (Motivate, Educate, Empower, Train) program that provides for the mentorship and development of new employees. An established bank "team member" is assigned as a mentor to each newcomer. The program appeals to Turner and also would have appealed to the late Buford because it ensures that her experience and wisdom live on in others.
In conversation, Turner uses the word "legacy" a lot.
As a teen, Turner worked at Wakulla Bank. Her mother, Irene C. Payne, had worked at Lewis State Bank in Tallahassee and wanted her daughter to have the experience of working in a bank. At Lewis State Bank, Irene Payne completed tasks in a pre-digital era. No one left at day's end until all the physical checks were filed.
Turner started at Wakulla Bank in Crawfordville as a loan operations assistant and eventually became chief financial officer. When Centennial Bank acquired Wakulla Bank, Turner managed its retail operations in a four-county area. She joined Prime Meridian Bank in 20ı3 as a senior vice president and chief risk officer.
Turner said Prime Meridian Bank's company values — passion, grace, integrity, tenacity and accountability — resonate with her.
"If you truly apply those things, it's impactful," she said. "At Prime Meridian, I've gained an appreciation for the importance of maintaining the culture and the brand. I tell people that we are the Chick-fil-A and Publix of banking. It's all about relationships. I love people, listening to them and being helpful. Every day we build our legacies. On some days, you maybe don't do as well as you could, but that's where grace comes in."
People who know her well, including members of the bank board at Prime Meridian, call Turner a true servant leader. She was instrumental in bringing about Prime Meridian's Crawfordville office.
As someone who beat breast cancer, Turner is "thankful every day that God blessed me to be a survivor," she said. She has served a long list of community organizations and nonprofits, always with an eye toward having an impact and putting in motion activities and initiatives that will endure over time.
At present, she is a director and the treasurer at the Community Foundation of North Florida and a director and current chair with the Florida Bankers Association Education Foundation. She has served on boards at the United Way, the Red Cross and the Wakulla County Chamber of Commerce and the county's Economic Development Council.
She is a past chair and director emeritus of the foundation at Tallahassee Community College, where she got to know Marjorie Turnbull, a woman whom she counts as a role model and inspiration along with her parents and grandmothers.
Turner's mother taught school at Shadeville Elementary in Wakulla County. Her father, Bill Payne, was once the county's superintendent of schools.
"My parents had and still have a very strong work ethic," Turner said. "They raised me to work half a day — ı2 hours."
Turner grew up and still resides in Crawfordville. Her husband, Chuck Turner, is the deputy property appraiser at the Wakulla County Property Appraiser's Office. As infants, Turner and Chuck were in the nursery at Tallahassee Memorial HealthCare at the same time. She kids that there was a baby next to her who wouldn't stop crying. Her son, Landon, is a junior at Troy University and an entrepreneur who has launched an outdoor apparel company.
Turner coaches bank employees to "fail fast and move on." And she keeps near the top of her mind a truth that her father impressed upon her: Things just don't happen; they are made to happen.
Let it be said about Susan Payne Turner that she makes things happen.
Video by WeAreTheWorkmans