2021 Pinnacle Award: Rachael Gillette, Pensacola
Once a British barrister, she helps businesses raise the bar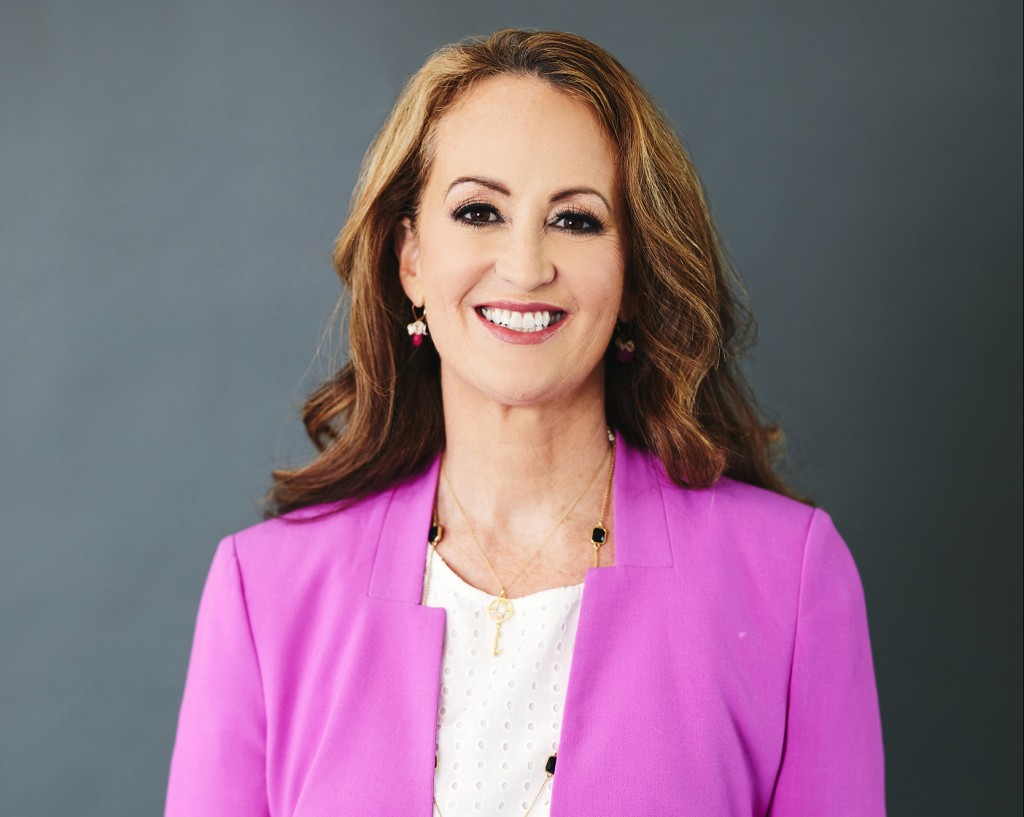 Rachael Gillette, in her role as the president of the Studer Community Institute, gets to do what she loves to do every day.
"I am on a mission to improve the quality of life for people," she said. "I love to help others be the best they can be, and I have the honor of working alongside Quint Studer and have him as my leader, mentor, role model and coach."
The nonprofit SCI offers programs, events and trainings designed to improve school readiness; increase what Studer likes to call the civic IQ; and furnish people with skills training to enable them to launch and grow businesses. It is the latter lane where Gillette spends her time.
More particularly, she is focused on leadership.
Leadership is a big umbrella, she concedes, one that includes communication, time management, teamwork and more. And leadership must be exercised to navigate a wide range of issues, some resulting from external factors and others that develop internally.
Businesses do well, Gillette said, by being proactive and agile.
"Suddenly last year, businesses had to adapt to operating remotely and had to figure out how to keep a company culture strong when people are not in the same building," she said. "Now, we are struggling to reopen our businesses and hire people and rebuild."
For Gillette and for many, the pandemic has been a teacher.
"We learned that we have to be resilient to survive," Gillette said, noting efforts by SCI to provide businesses with coaching and resources they needed to carry on. "We were reminded about the importance of investing in relationships. We have to have resources, we have to have money, but at the end of the day, it's all about people. Authenticity in relationships is a huge key to both personal growth and the growth of businesses."
Today, many businesses are populated by employees from multiple generations, a circumstance that presents its own set of communication challenges.
"We all thought the boomers were going to retire and leave the workforce, but no, 60 is the new 30 and people are staying in their jobs longer," Gillette said. "We may have five different generations in a workplace. I love helping people communicate more effectively because poor communication can be a huge source of stress. Misunderstandings occur especially in intergenerational communication."
Gillette grew up in Liverpool, England, and for nine years worked as a barrister — black robe, white wig. She studied law and American studies at Keele University and completed bar vocational studies at the Inns of Court School of Law in London.
But a passion for competitive sailing led her to cross the pond. She met her future husband at a regatta in the British Virgin Islands and moved to Pensacola in 2002. In years since, she has continued to sail, earning honors as the Pensacola Yacht Club's "Offshore Sailor of the Year" and "Sportswoman of the Year."
"Pensacola has become home to me," Gillette said. "I love the sense of community here and the slower pace of life. Things are very different than they were in Manchester where I had been living."
Gillette quickly started volunteering as a way to get to know Pensacola — at the Ronald McDonald House and then as a member of Pensacola Young Professionals.
It was while working to establish a leadership institute at Pensacola Young Professionals that Gillette met Studer, whose help the group had enlisted.
"I got to know the way in which Quint was running his organization," she said. "I began to understand his ethos and vision. I loved the emphasis at the Studer Group on culture and values and mission and valuing people."
She counts businessman, entrepreneur, consultant, author, speaker and baseball team owner Studer as a chief influence in her life and said she has been inspired, too, by Carol Carlan, the president of the Ascension Sacred Heart Foundation; consultant and business strategist Debbie Ritchie; and Bert Thornton, the retired longtime president of Waffle House and a past keynote speaker at EntreCon, an SCI business, leadership and entrepreneurship conference.
She is grateful for the steady encouragement that she received from her father — "He always told me you can do this." — and for the example provided by her mother, who founded a preschool in England.
"We should always be mindful of what can we learn from each other," she said. "The older generation has a lot of intellectual capital to share and younger generations have their own valuable insights and perspectives. It can be like a cultural exchange."
Video provided by Studer Community Institute