2021 Pinnacle Award: Pamela Dru Sutton, Panama City
She fights for fairness from within the court system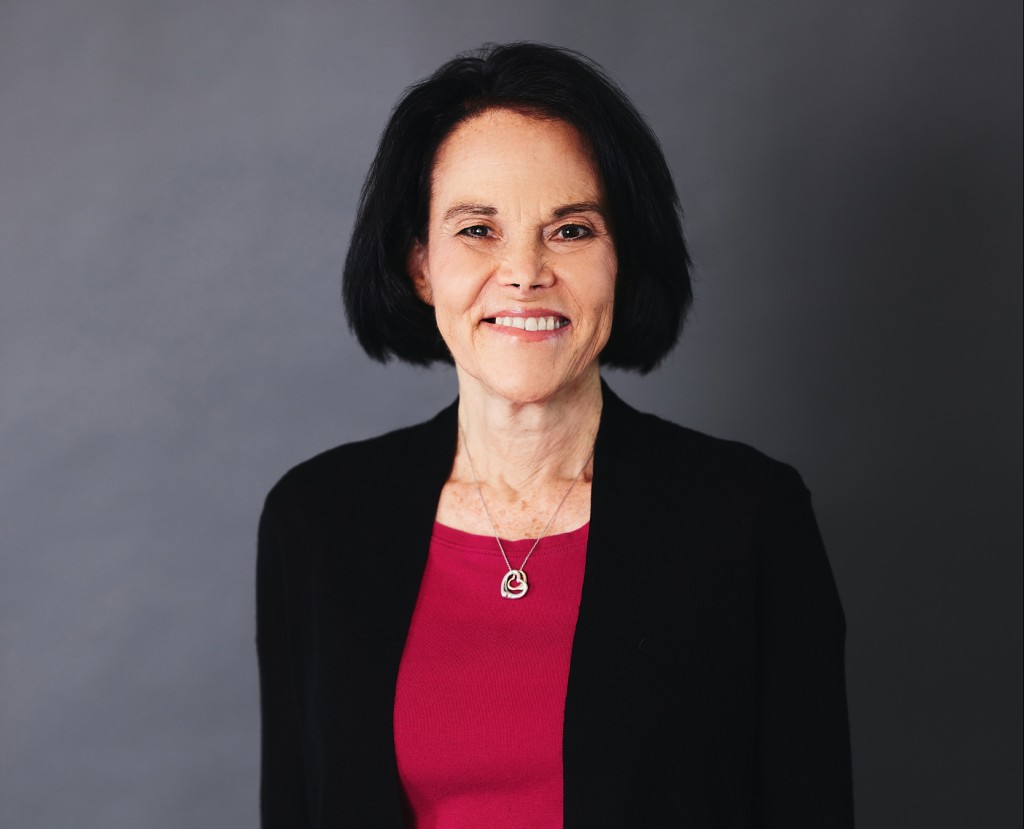 Pamela Dru Sutton, working for the Public Defender's Office in Florida's ı4th Judicial Circuit, was scheduled to represent three defendants in a week.
She had a cold and laryngitis, and because she was sick, she requested continuances. She was also 7 ı/2 months pregnant.
The judge in the cases chose to believe that her pregnancy and not her illness accounted for the requests, which he denied.
"OK," Sutton said, her voice soft and raspy. "But I have to go to the bathroom every hour. The judge was "totally freaked out. He told me to raise my hand."
In the first case, the defendant was acquitted of some of the charges he faced, a result that Sutton counted as a victory. The second defendant was found not guilty.
"The third guy was an aggravated assault and battery case," Sutton said. "I worked very hard on that case because I was convinced that he was innocent. While the jury was out deliberating, the judge looked at the prosecutor and said, 'She's beaten us both down.' I was motivated by women I had seen in the Northeast who were treated like crap because they were pregnant."
Sutton was born in New York City and grew up on Long Island. Her mother was an educator who graduated college a few months shy of her ı5th birthday. Sutton attended Harvard University, where she would meet the man who would become her husband and law partner, Michel Stone.
Sutton wanted to become a film director and filled out applications to film schools. She never mailed them. She took the LSAT instead.
She would earn her law degree at Brooklyn Law School, and Stone at New York University Law School.
Stone was working for a firm in New York City that dissolved and had an offer to go to work for a firm in Panama City, Florida. He had grown up in Panama City, graduating from Bay High School. His parents were still there.
"I kinda agreed to come down — for six months," Sutton said. "I took the New York bar exam before I passed the Florida bar because I was sure I wasn't going to stay."
Sutton went to work for Legal Services of Northwest Florida when its Panama City office was opened. Her first case involved restoring parental rights to a cognitively challenged mother whose baby had been taken from her by the state and given to someone who was not even licensed as a foster parent.
"I had a lot of help," Sutton said. "You don't do this alone."
Louise Gruner Gans, then the managing attorney for legal services programs in New York City, was a powerful force in her life. A Holocaust survivor who later became a judge, Gans presided when Sutton and Stone were married.
"She inspired me to fight for people who couldn't afford a lawyer and were basically defenseless against a system that is often arbitrary and would rather interfere than help out," Sutton said.
Sutton was among the first women ever to practice law in Bay County. She didn't have a career path, she said. "It was more like making my way through the undergrowth."
For a time, she made court appearances in woolen suits that she had worn in New York.
"Suits and stockings, I was dying in the heat," Sutton said. "So I bought a bunch of linen skirts and tops. It was the '80s, and melon colors were in. I looked like a fruit salad."
Opposing counsel found the contrast between her "girlie" dress and her strong voice to be unsettling. About her colorful couture, a bailiff once told her, "People just assume that's what lawyers wear in New York."
Pam joined with Michel in founding their law firm, Stone & Sutton, P.A., after leaving Legal Services. They continued to work part time for the Public Defender's Office and for years handled all of the capital murder cases locally.
Together, they represented a teenager charged with murdering his father.
"We took the case pro bono after leaving the public defender's office," Sutton explained. "We put on a self-defense case that relied on explaining child abuse and what it does to your mindset."
The defendant was found not guilty.
The case was later featured on CBS-TV's
48 Hours program and prompted a community conversation about child abuse.
Indeed, it is fair to say that Sutton has been an agent of cultural change in Bay County.
She was president of the local chapter of the National Organization for Women when it dissuaded Gov. Lawton Chiles from attending a meeting of the exclusively male Econfina Men's Club in Bay County. She joined forces opposed to a school superintendent's book ban. She has taught enrichment classes at Bay High School and has long been associated with Panama City's Martin Theatre, which she has served as a Shakespeare expert.
She would like to resume her theater involvement, which was disrupted by Hurricane Michael, but the Martin was heavily damaged by the storm and efforts to bring it back have proceeded in fits and starts. Her daughter Elizabeth, who lives in New York where she works in theater and as a tutor, had helped her out at the Martin during visits home.
Sutton is Jewish and was privileged she said, "to have been brought up in the Jewish ethical tradition that informed my parents' lives and work; it was a great gift from them to me, and I have tried to live up to their example."
In that tradition, doing good and giving back aren't optional.
"You have a duty to help out, to try to make the world a better place and to insist on fairness. My parents taught me that, and I've tried to do that in my legal work and in my community work.      
"If an organization needed help, I have helped them," said Sutton, who has no plans to stop helping any time soon.
"I read a murder mystery once, and it
was said about one of the characters that she forgot to get old. I have made that
my motto."
Video by WeAreTheWorkmans