2021 Pinnacle Award: Julie Montanaro, Tallahassee
Her approach to news is anchored by a big heart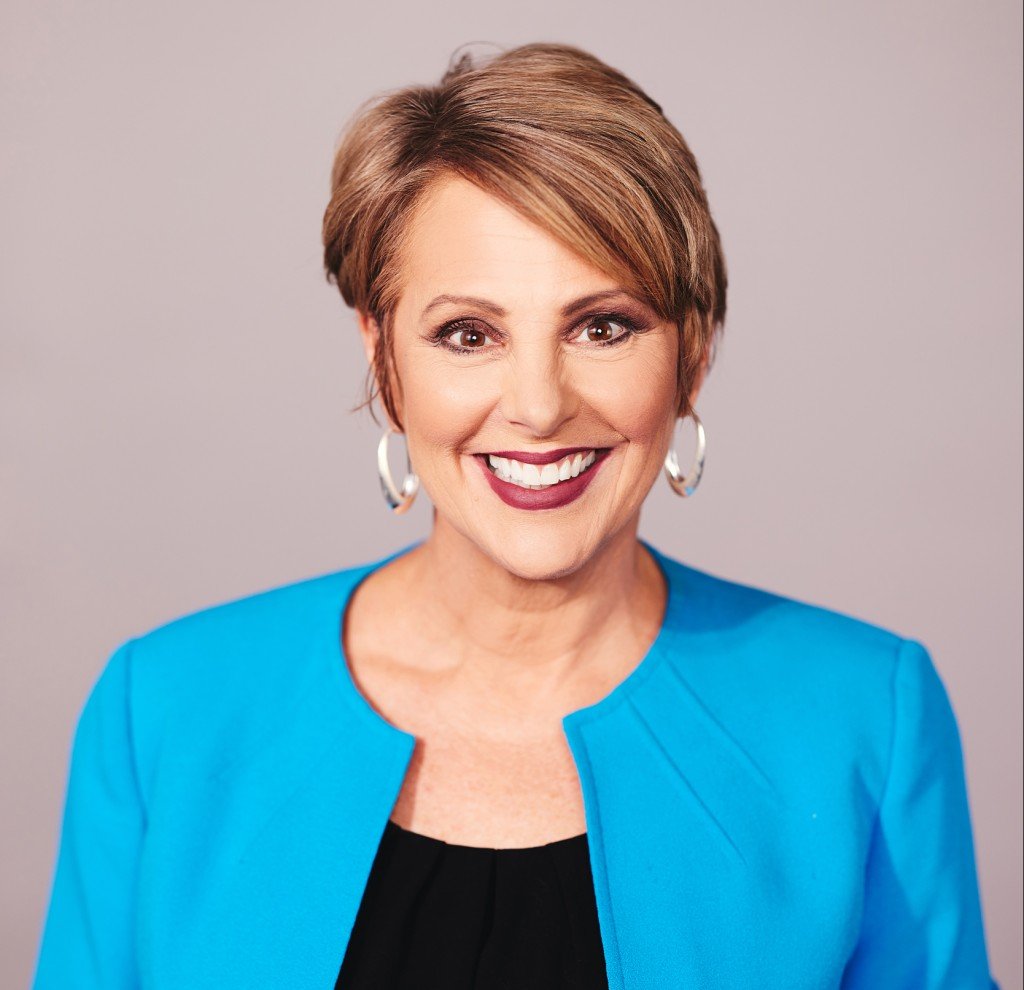 When Julie Montanaro graduated from Syracuse University's highly regarded broadcast journalism program, she resolved to start her career in a place less arctic.
With no destination known, she pointed her Honda south intent upon exploring the Southeast. A native of the Washington, D.C., area, she would find work in what was, for her, a strange land as the Thomasville, Georgia, bureau reporter for WCTV in Tallahassee.
Soon, she would require a car equipped with air conditioning.
When she first arrived in Thomasville in ı989, she was dragging a U-Haul behind her Honda and stopped for gas. Across the street, a farmer's market was underway. She had never seen anything like it.
"I watched it for a very long time," Montanaro recalls. "It was like, 'Where am I?' Thomasville taught me to slow down a little bit and visit a little bit and build relationships instead of just getting the job done. As much as a culture shock as it was for me, it was also a very valuable experience."
Thomasville was a teacher, and back at the station, Carmen Cummings, a 6 o'clock anchor, and Anna Johnson, then the community service coordinator for WCTV, were mentors and inspirations.
"They were gritty, but they were graceful," Montanaro said. "I saw them treat people with dignity and compassion, but I also saw them ask really tough questions and do really tough stories. They made it clear that community service was a part of what we do, and I was expected to continue in that way. We were there to tell the stories, but we were also there to serve the community."
Over time, Montanaro would become a daily reporter, weekend anchor, evening anchor and a main anchor, "so it's been an ever-changing landscape and job description," she said.
"I never, ever thought I would stay in Tallahassee. That was never the plan. But the longer I stayed, the more I liked it. I feel so lucky to have landed here."
If there was a moment when Montanaro first relayed stories about people to audiences, it may have been in 8th grade when she completed an oral history project.
"I interviewed a lady in my neighborhood about her time in the USO during World War II, and after that, she wasn't just another grandmother. I never looked at her the same way."
Montanaro had learned that everyone has a backstory, and to discover it, sometimes all you need to do is ask.
"When you are reporting daily on all kinds of subjects, you meet a million people; some you have an instant connection with them, you're inspired by them, you're moved by them," Montanaro said. "Some of them have been mentors in life for me. You can find people treasures everywhere."
Montanaro never has stopped feeling rewarded by the experience of "using the incredible power of television to share information, raise awareness of issues and make the community a better place."
Further, she said, "reporting opens your eyes, your mind and your heart to what's really out there. A lot of us live in a very comfortable circle — our job, our friends, our church and our school. But when you report, you can go anywhere and interview anyone, the richest of the rich and the poorest of the poor, people whose experiences are completely different from yours. You become aware of the humanity of every issue."
Montanaro is herself a humanitarian.
She has been a United Way of the Big Bend board member for several years and chaired its community campaign in 20ı6.
Five years ago, she launched an initiative, PBJ PLZ, in concert with the Second Harvest food bank and Leon County Schools.
"I was reporting a story at a school and a girl ran down the hall, very upset," Montanaro said "She was late that day, and had missed breakfast and hadn't eaten since leaving school the day before. I asked the principal how unusual that situation was, and he told me it happens every day."
PBJ PLZ collects peanut butter and jelly during the spring for consumption by students in the summer when they don't have access to school meals. In 20ı9, the program collected ı0 tons of the stuff. In the last two years, the program has gone to virtual fundraising. This spring, it collected more than $ı30,000.
"The thought of a kid not having enough to eat, I'm just not OK with that," Montanaro said. "I had to do something about that."
In Tallahassee, Montanaro has grown deep roots.
"One of the reasons I stayed here is because I felt like one person or a couple of people with a good idea could really make a difference. When you bring a problem to this community's attention, they do something about it. This is a very generous community and a very genuine community."
Video by WeAreTheWorkmans