Workplace Violence
If you think 'It can't happen here,' you may be right — or dead wrong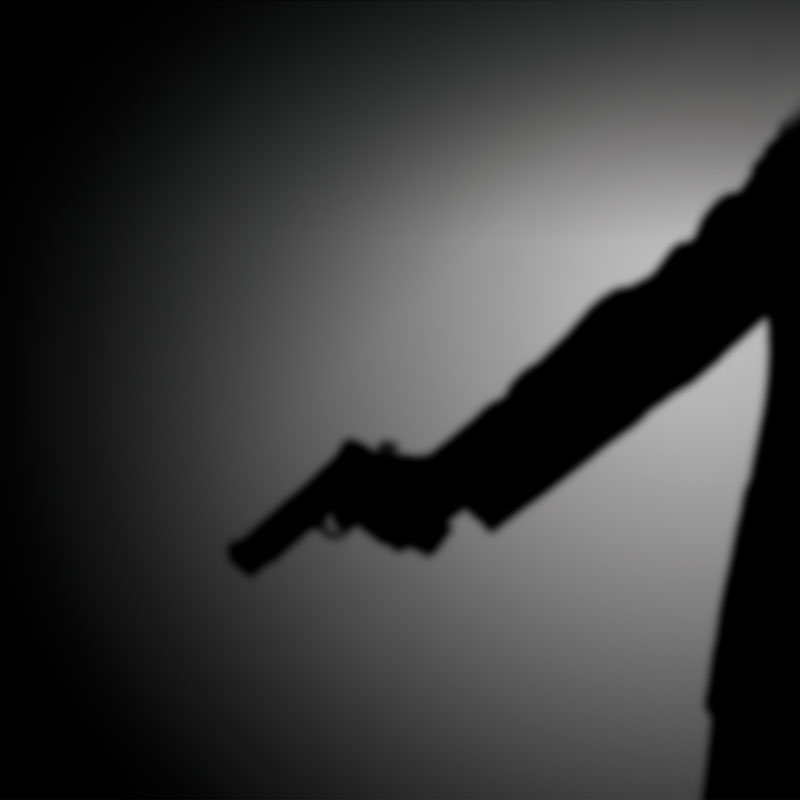 On Aug. 12, 2016, an IT employee committed suicide with a gun at the county administrative complex in Pensacola. Visitors were screened, but employees could enter the building through a garage entrance without being searched.
On Feb. 5, 2014, an employee at a Ford dealership in the Taylor County city of Perry crashed his truck into the business and began firing with a semi-automatic shotgun. He seriously wounded three people, including an on-duty sheriff's deputy getting his car serviced, who was able to kill the gunman.
On Dec. 14, 2010, a disgruntled man began shooting at a Bay District School Board meeting. He fired four shots at school board members, missing them all. He was wounded by a security officer and ultimately killed himself.
On Nov. 20, 2014, a mentally ill Florida State University graduate returned to campus and opened fire at the entrance to Strozier Library, where about 500 students were studying. Before he was killed by police, the 31-year-old attorney had wounded three people, including one who is permanently paralyzed.
"It can't happen here" is how many business owners and managers deal with the possibility of violent, sometimes fatal, incidents in their workplaces. But, security experts say, it can and it does.
The Bureau of Labor Statistics reported that an average of 551 American workers were killed in workplace violence annually between 2006 and 2010, the last year figures were available. Seventy-eight percent of those killed were shot to death. Men were most often the victims, with 72 percent of them dying at the hands of robbers or other assailants. Women, however, were the victims of relatives or other acquaintances 39 percent of the time, compared to only 3 percent of men.
While the numbers are sobering, those same experts say spending a relatively small amount of time and money can prevent such tragedies, or at least keep the human toll to a minimum.
For starters, "businesses should have an emergency action plan and should train their employees on the implementation of the EAC," said Charlie Strickland, co-owner and CEO of Talon Training Group in Midway, near Tallahassee, which offers on-site classes and consulting.
"We can go to their business and actually teach them, we can look at their emergency action plan, we can look at their facility, we can do a site evaluation and then we can make recommendations to them on how to make things safer," said the former Leon County Sheriff's Office trainer and SWAT team leader. "We do courses for their business and teach their people how to react in an active shooter or domestic violence situation. It's not hands-on training. We're not teaching them to shoot; we're not teaching them how to fight. We're teaching them to think and what to do if something happens."
Currently, the most oft-heard advice is "Run. Hide. Fight." When an incident unfolds, run away. If that's not possible, hide. And when confronted by a violent assailant, fight.
But thinking through each of these actions in advance is vital when faced with a terrible scenario. It might be planning an escape route. (One of the worst things you can do, said Strickland, is pull the fire alarm.) It could be as simple as shoving a doorstop under a door after determining if it swings in, or out. Or locking the door and barricading it with a file cabinet. Or even deciding which office supplies, such as a letter opener, stapler or coatrack, could be used as a weapon.
"Your brain doesn't work the same under critical-incident stress," Strickland said. "If you don't consider those things ahead of time, you're not going to think about it under stress."
One of the greatest deterrents to curbing violent outbursts is recognizing and reporting employees who exhibit unusual or changed behavior. Like the mantra for spotting potential terrorists, "See something, say something" works in the workplace.
"In all the studying I have done, I have not seen one single incidence where an employee has just snapped," said Arizona-based security consultant Robert Sollars. "I think that's a media invention. It makes for a good sound bite, but nobody 'just snaps'; there are always warning signs. Whether coworkers and families and friends catch these signs is another issue."
Sollars has written a book on the subject — "One is Too Many: Recognizing and Preventing Workplace Violence" — that outlines 21 warning signs that might predict employee violence, including such behaviors as drug and alcohol abuse, poor health and hygiene, depression and new religious or political fervor.
"If it's been going on for days, weeks or months at a time, that's where the coworker needs to tell the supervisor and the supervisor go on and tell HR," Sollars said. "There's a ton of excuses people use for not saying anything to anybody, and a lot of times, the supervisors or manager don't report it any higher than themselves, thinking, 'That's going to look bad on me' or 'I can't afford to have this employee pulled off the line …because we're behind.'"
Most workers aren't worried about the threat of fire in their workplace, because someone thought ahead to install sprinkler systems and fire extinguishers. Preparing for a violent encounter — rather than creating a sense of paranoia and hypervigilance — can provide a similar sense of security at work.
"I want my people to feel good about coming to work. I want them to feel safe and secure and empowered," Strickland said. "And by having a good emergency action plan that employees have been trained in and know how to implement, you are empowering your employees to actually focus on their jobs at hand and not worry about their safety anymore."
---
Resources for Workplace Violence
The Leon County Sheriff's Office offers active shooter workplace training free of charge to businesses. To arrange for the training, contact the Public Information Office at (850) 606-3342.
The Department of Homeland Security offers a wide variety of downloadable print and video resources relating to workplace violence and terrorist threats at dhs.gov/active-shooter-preparedness.