Why investing in education matters
Those students who build a robot today may be the brains behind the robots that work miracles tomorrow.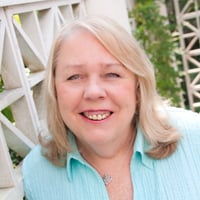 I remember making my first rocket. Propelled by a CO2 cartridge, it raced across the playground at Oakwood Elementary School and I was mesmerized by the power of it.
This was the time when the Soviets had already stunned the world by putting the first Sputnik into space and the U.S. quickly responded with its own rocket marvels. Americans were starting to get rocket fever and the race to put a man in orbit was just on the horizon. Robots, rockets and ray guns were all the rage.
My rocket-making exercise was part of a class I took in sixth grade. It was an elective that I thought would be fun and interesting. My other choices included language classes in Russian, Spanish, French and Latin. And there were math and writing classes available too. But it was this science course that totally fascinated me.
Those were the days when schools weren't interested in rote learning. We were encouraged to experiment, to stretch our personal limits, to reach for the stars if that's where we wanted to go. In the state of New York, the testing challenges came in high school — when you had to pass the Regents exams to prove your thorough knowledge of different subjects and get course credit for graduation.
Taking that science class in elementary school was definitely a stretch for me. My strength has always been in writing. Despite my father being an artillery officer with a penchant for numbers, algebra and calculus — who also, by the way, happened to be a great writer — I chose to follow a career that paired me with the written word. I've loved every minute of it. But I also know that my public school in the suburbs of New York gave me the opportunity to take a peek through other doors, a chance to experience the fascination of science.
Looking at the major industries of Northwest Florida, it's clear that science and math education is a key to providing the work force needed for many of them — and for those businesses we want to attract to the region, many of them defense-related companies.
As this push comes to lessen the 850's reliance on tourism and expand our economic horizons, our education system — from elementary school up through college — has embraced the need to educate the younger generation in math and the sciences. Thus was born STEM, the focus on science, technology, engineering and math. In the new world economy, an emphasis on these subjects will help our children compete.
Those students who build a robot today may be the brains behind the robots that work miracles tomorrow. If they build a rocket today, they may become the astronauts who land on Mars tomorrow — or who build the rockets to take us beyond our galaxy. Most importantly, their imaginations are being sparked and their brains are being engaged and opened to the many possibilities for future careers.
That's why we wrote the story on STEM in this issue — to give you an insight into what the education community is doing to prepare our region for the businesses of tomorrow. Hopefully you, as today's business leaders, will find a way to help this educational cause, in your own family or your community.
If you want others to read this story, don't hesitate to turn them online to 850's website (www.850businessmagazine.com), where you will find a digital edition of the magazine. We welcome online readers — and encourage you and others to "like" us on Facebook, where you can find us at 850 — The Business Magazine of Northwest Florida. Through the FB page you can access our website, but you will also get news updates during the week on issues that affect your business.
As always, we look forward to your feedback and suggestions. Don't be shy. Our goal is to provide you with news that is interesting — and that you can use.