Why Amelia Island?
Pardon me for asking something that many others have been thinking but reluctant to say out loud.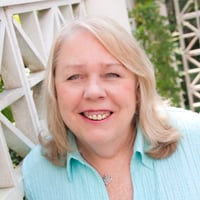 Sharing ideas is essential for business and community leaders as they work together to chart a region's growth. So is taking a little time to build personal relationships without the annoying interruption of work calls and e-mails.
It's not unusual, then, to see many organizations turn to a periodic weekend meeting or retreat to stimulate and re-energize those who, in essence, hold the real control over a city, county or region's destiny.
Last fall, Florida's Great Northwest sponsored a three-day transportation seminar with an action-packed agenda that drew hundreds from across the region to listen, learn and share ideas.
Just last month, Gulf Power Company hosted its 13th annual Economic Symposium, again drawing crowds from throughout the 16-county region of Northwest Florida to discuss economic recovery, use of federal stimulus dollars, and other state and federal issues during a day packed with presentations.
Both meetings were held in Sandestin, a central point in the region, easy to reach for anyone interested in attending. Gulf Power purposefully kept the business to one day "in recognition of the economic hard times," according to Susan Story, the utility's president and CEO.
This past summer, the Greater Tallahassee Chamber of Commerce held its annual conference to discuss key issues facing the community. More than 400 attended, an increase from last year. And by all accounts it was a success, a tribute to those who planned it and pulled it all together.
But it was held at Amelia Island, north of Jacksonville.
Pardon me for asking something that many others have been thinking but reluctant to say out loud: Why Amelia Island?
One attendee responded that it was good to get away from e-mails and cell phone interruptions. But let's be honest: In this day and age, you can be reached via e-mail and cell phone almost anywhere you travel on the planet. There's a simple answer to avoiding unwanted intrusions: turn off the phone and the BlackBerry for awhile. The world will not come to an end.
The two-and-a-half-day event started on a Friday, which was billed as a day of fun, including a golf tournament, some team-building exercises and family games. I'd venture to say that the three day-event generated several hundred thousand dollars in spending on food, gas, hotels, golf and other forms of entertainment.
It seems odd during an economic downturn, when many local businesses — including hotels and restaurants — are hurting, that an organization working to promote an area's business interests would actually divert much-needed dollars and attention to another region of the state.
There are Leon County parks available for fun days. There are golf courses. And there's a civic center and two state universities with meeting rooms. There are caterers. Maybe it doesn't sound as glamorous as Amelia Island, but the country, the state and the region aren't in the midst of a glamorous time right now.
Leon County also happens to be one of the 16 counties that form Florida's Great Northwest, a group that focuses on promoting economic development and business interests in this part of the state. And this region — especially farther west along the Gulf Coast, in places such as Sandestin, Destin, Panama City Beach, the Beaches of South Walton and Pensacola — needs as much of an economic boost as it can get. It has great beaches, nice hotels and meeting facilities, and good golf courses too.
Interestingly, the closing keynote address of the conference was delivered by Barbara J. Stephenson, U.S. ambassador to Panama, who discussed the connections between Latin America and Florida, the upcoming expansion of the Panama Canal to accommodate super freighters, and the potential trade bonanza this could be for the state.
Not surprisingly, that has also been a major focus for Florida's Great Northwest and for business leaders from throughout the Panhandle who have been on trade missions to Panama and are hoping to reap the economic benefits of the canal project — through their local ports and the new Northwest Florida-Panama City International Airport, scheduled to open in May 2010.
In these days, when the mantra of the local chamber of commerce and the economic development council is "regionalism," I would remind them of the old saying "Practice what you preach." And direct regional dollars back into the 850 region.