What's Trending in the 850 Business World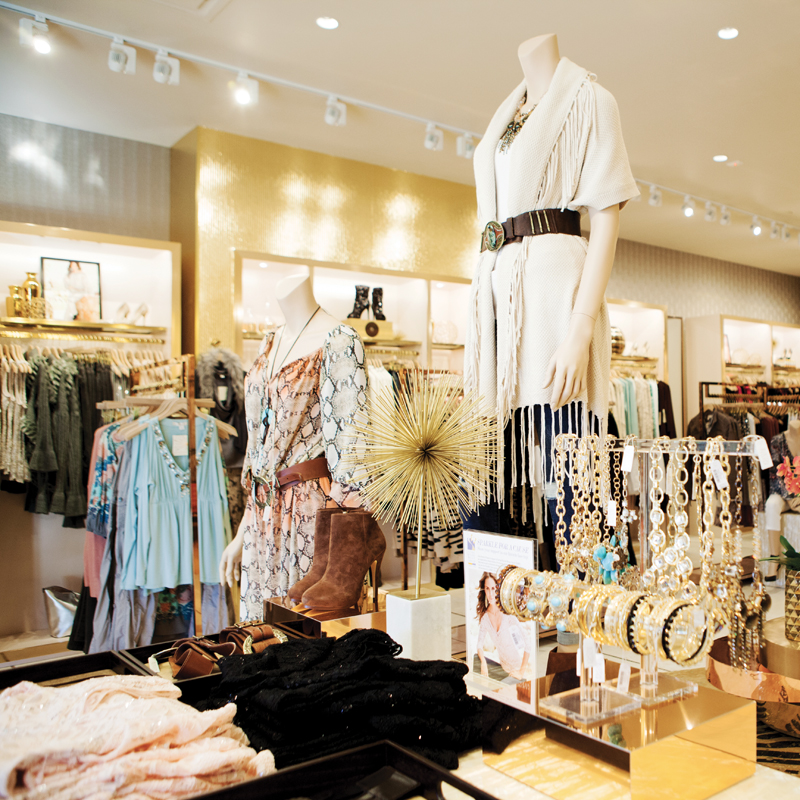 Tallahassee
The Ferber Company is developing Magnolia Grove at the southwest corner of Magnolia Drive and Park Avenue East. Retailers slated to be in this development include Starbucks, Blaze Pizza, Smashburger, Mattress One, Oishii Bento Pan Asian & Sushi, Which Wich and Stanton Optical. The property was recently sold to the Ferber Company and closed in August 2014. The 9.27-acre parcel will also include a 134-room, Home 2 Suites by Hilton hotel, with a targeted opening for the 2015 football season. The Ferber Company is a privately held development and investment company headquartered in Ponte Vedra Beach.

North American Properties and Uptown Rental Properties have announced plans for the development of

Stadium Centre

along the Gaines Street Corridor. The Centre will include three mixed-use retail and residential developments, which will have an economic impact of $17 million and create more than 150 jobs, according to the project developers.

The Deck

, which is the flagship property of the Centre, will be located at the corner of Gaines and Gay Streets.

The Block

is situated just to the west of The Deck.

The Axis

will be at the corner of Woodward and St. Augustine.

Making Awesome, a Tallahassee-based business that offers a co-working space and shared equipment for entrepreneurs, has relocated from its original location at Tallahassee Community College. The business now operates amidst the cooperative of unique businesses at Railroad Square. Members of Making Awesome not only have a space in which to collaborate with other businesses, but can also access a variety of technological resources, such as 3-D printers.
Panama City
Edge Aerodynamix Inc.

is setting up shop at the Northwest Florida Beaches International Airport. The company is planning to use the space to develop and ultimately test a new type of technology that will result in less drag and an increased ability for aircraft to conserve on fuel. The move not only pumps more than $77 million into the Northwest Florida economy, but also creates 120 new jobs in the region.
Destin
Matt Burke
Another retailer has opened up in the newly expanded Destin Commons shopping center. Upscale retail outfit Boston Proper has opened its 13th U.S. location. This is the eighth Florida location. The boutique, which spans 1,880 square feet, offers trendy women's clothing, accessories and shoes. The Destin Commons location boasts ready-to-wear fall and winter options and will focus on innovative fashions and top-of-the-line seasonal collections.
Meritage medical spa has opened in Coastal Skin Surgery and Dermatology. The Miramar Beach-based operation is accepting appointments for a variety of services, including peels, facials, massages, makeup application and more.
Fort Walton Beach
Heritage Cycles Harley-Davidson, under new owners Greg and Diane Cook, is continuing to expand its inventory of Harleys and is eyeing a name change to Emerald Coast Harley Davidson in the near future. The new owners are also looking at expanding the parking lot, opening a riding academy in the Northwest Florida region and opening a Harley-Davidson retail location in Destin for customers interested in short-term bike rentals.
Pensacola
V-T Mobile Aerospace Engineering Inc. has committed to Pensacola as home for part of its operations for the next 30 years. The company, which performs aircraft maintenance and repair, will lease a future aircraft hangar to be constructed on 19 acres adjacent to the Pensacola International Airport. V-T Mobile Aerospace Engineering Inc. is one of the largest maintenance, repair and operations (MROs) in the world. The addition of the company means the creation of at least 300 full-time jobs.
A partnership between Offshore Inland Marine and DeepFlex is bringing 200 new jobs to the city-owned Port of Pensacola, where they will construct a testing and manufacturing facility for flexible pipe. The facility, expected to be fully operational by mid-2015, will be built on 3.5 acres of undeveloped port land.
Picturesque beach settings aren't the only thing for which Pensacola is well known; it has become a culinary destination as well, with many new restaurants setting up shop downtown and around the famous beaches. The latest culinary offering is Twin Peaks, situated on Bayou Boulevard. The restaurant is perhaps best known as a sports bar with decidedly male-oriented décor. The menu includes signature offerings such as the green chili meatloaf, venison chiliburger and trophy trout. The new location offers a wide array of draft beers and high-definition TVs scattered throughout. It is one of 56 locations found around the country.