What Hurricanes Irma and Harvey Taught Us About the Business Impacts of Disaster
Businesses that plan ahead of time are more likely to survive a major disaster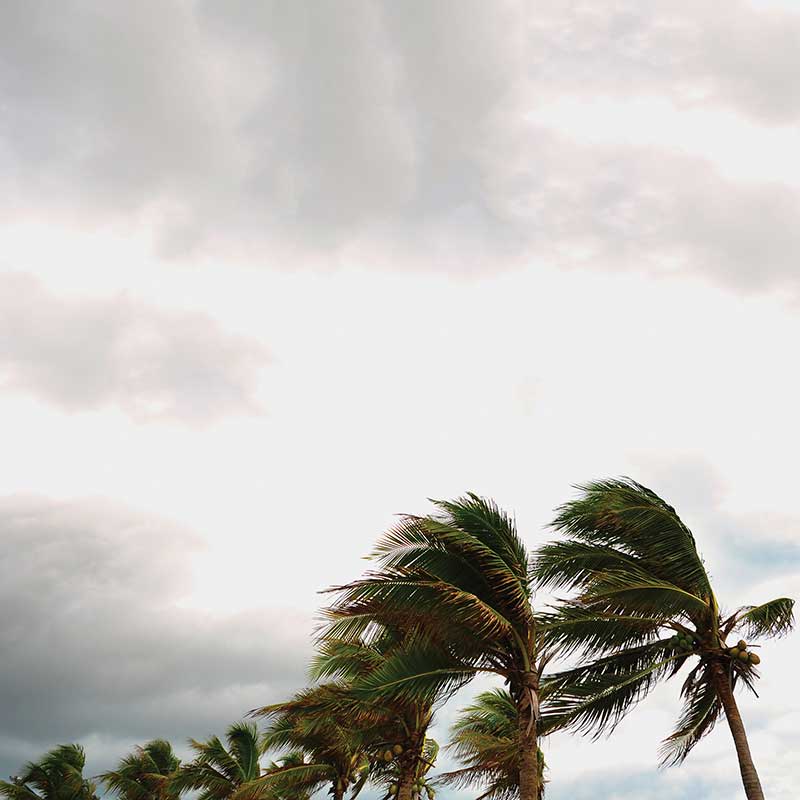 In September, right after Hurricanes Harvey and Irma, economists at Moody's Analytics estimated that costs for these two storms would total around $170 billion, on par with Hurricane Katrina in 2005.
By October, that approximation had shrunk to $130.5 billion, still a substantial amount. In fact, damage to housing had been lower than expected in Texas and in Florida, with the notable exception of the Florida Keys.
Mickie Valente, founder of Valente Advisers, has worked directly with economic and workforce development organizations on disaster recovery and economic restoration for nearly a decade.
"Assessing the economic impact is challenging in part because many of the indicators of economic activity — unemployment, sales tax revenue collections, and business investment — are lagging indicators that are not available or can be misleading shortly after an event occurs," Valente said.
In the simplest terms, Moody's looks at economic loss as a combination of destruction and lost output and looks at economic aid in the form of insurance and government aid. That examination of loss will cover a range of factors, many of them specific to the natural disaster in question.
For instance, Hurricane Harvey struck densely populated metro areas, and the meteorological and geographic conditions of the storm resulted in widespread flooding. In Texas and Louisiana, destruction to refineries caused significant disruption to goods-producing industries.
On the other hand, Irma was a slow-moving and large storm. While property damage was less extensive than experts predicted before the storm hit, the potential area of impact extended over much of the state of Florida and aside from mandatory evacuations, many residents heeded warnings and chose to evacuate. What resulted was a longer span of lost productivity for a greater number of people.
The 2018 hurricane season is right around the corner. Each year, hurricane season begins in June and ends in November.
Not so fast on that estimate
Valente said that because the recovery process takes years, even decades, it's likely that we never know a disaster's full cost. Economics are good at predicting those losses that can be monetized, such as lost infrastructure, tax revenue, and jobs. But what about the less tangible effects a disaster can have on business recruitment, expansion and retention, as well as impacts on public perception?
Initial assessments may also be unreliable. "For instance, there are 'false economy' indicators. Hotel tax and sales revenues remain strong or even spike within weeks following an event, but, in fact, might only indicate that communities are housing and feeding survivors and recovery workers," Valente continued.
Economists at Moody's have anticipated that Harvey and Irma would fall shy of Katrina-level impact, partially due to the perceived resilience of large economies in Texas and Florida, an assessment borne out by recent economic data. They have also predicated that Harvey and Irma would follow the pattern of other recent disasters, in which the ratio of aid as a share of economic loss has come near 100%.
Time will tell. But, as emergency responders will tell you, they've already learned quite a bit from past storms.
All hands on deck
States have built and are building public-private partnerships with businesses to respond to disasters. Valente said the emphasis on this type of collaboration goes back to 2004 and Hurricane Charley, the first of eight storms to impact Florida within 14 months.
"Many states, including Florida, have created private sector liaison positions. Florida, Louisiana and many other states have also developed virtual Business Emergency Operations Centers through partnerships formed through a three-tiered collaboration — emergency management, economic development, and university partnerships." These state partnerships now link to a national consortium, as well, she said.

Valente considers Florida "at the forefront" of developing working public-private partnerships, calling out in particular, the Florida Small Business Emergency Bridge Loan Program, which provides short-term, interest-free loans for small businesses.
Cissy Proctor, executive director of Florida Department of Economic Opportunity, also highlighted the Emergency Bridge Loan Program, which is administrated by the Small Business Development Center (SBDC) and was first activated following Hurricane Andrew in 1992. The program has since been activated 20 additional times.
"The loan helps small businesses bridge that time between a disaster and receiving FEMA money or a long-term loan from SBA [U.S. Small Business Administration] or insurance proceeds. It's quick money. If you're a restaurant that flooded and your refrigerator went out, the program could help you open up again," Proctor said.
"We know that the faster businesses are up and running, the faster the community as a whole is able to recover …We help in partnership with organizations like the Florida Chamber of Commerce, Florida Restaurant and Lodging Association, Florida Retail Association, and Visit Florida, among others, to make sure that if there are needs for any businesses of any size, that we provide that help to them."
"After Irma, we heard from businesses all across the state," Proctor said. "Every size and shape and industry can be impacted [by a disaster]," she said.
Asked to recall the lead-up to Hurricane Irma, Proctor said she thought about how to help businesses prepare, how to get the word out, and how to pull partners together. She also thought about the Department of Economic Opportunity's 1,600 employees. "The agency is a business — so I also think about keeping our employees safe. We think about office closings, employee safety, and making sure we have a communications plan."
David Merrick is the director of the Emergency Management and Homeland Security Program and a senior fellow at the Center for Disaster Risk Policy at Florida State University.
"You're going to have limited resources after any disaster, and you have to work together to think about where you can best apply them to get the biggest benefit to the community. Eventually businesses reassert their normal operations as competitive entities, but early on, everyone needs to work together. It's a good thing that government has recognized this and is trying to facilitate that work."
Keeping the lights on, literally
Merrick cited damage to facilities, the evacuation or relocation of the workforce, and damage to employee homes as limitations in reopening a business. "Often it comes down to cash flow reserves — can you stay open? Lines of credit and available savings can determine how well a business weathers a disaster," he said. Merrick also called out data. "If a small business is physically destroyed, and all of its accounts receivable and client information is destroyed with that business, that makes it exceedingly difficult to get going again.
"Government doesn't want to be in the business of handing out food and water," Merrick continued. "What the state can do, if we look at businesses that are critical — grocery stores, gas stations, home improvement stores — in some cases, support can be provided with generators, with making sure parking lots are clear. We want to enable businesses to get back open so people who are hungry or thirsty can go get supplies."
Recalling the shortages of water and batteries before Irma and reports of long lines at gas pumps throughout Florida, Merrick explained that disasters stress the function of supply chains. "On a blue sky day, it's more efficient to only order what you need because you don't want to carry a lot of inventory. The message from government to households is that you should be self-sustaining for three days after a disaster — food, water, and prescription medication — because those supply chains are going to be disrupted to some extent."
Depending on the damage, that disruption may last some time. "Puerto Rico will be an interesting case study," Merrick said. "We're just getting into what's happening there [after Hurricane Maria]. The supply chain is more complicated because you've got to ship most things in. The airports were destroyed, the ports were closed, the roads are damaged, and so you might have a ton of supplies sitting around at port."
He praised Publix and Walmart for being leaders in logistics and disaster planning, noting that Walmart has a whole department responsible for planning for disasters at stores worldwide, and pointing out that days after Hurricane Hermine in 2016, Tallahassee was without power, but all of the Publixes in town were open.
"After the 2004–2005 hurricane season, we made a specific investment in generators for our stores," said Maria Brous, director of media relations for Publix Super Markets. "During hurricane season, our job is ensuring that store generators are working and have fuel. Then it's working on logistics, looking at inventory levels and sending orders to the stores."
"Every storm is different," Brous continued. "Right before Irma you had Harvey, and many suppliers had already sent aid and product to Texas. That was an interesting challenge for us. Our team worked around the clock. We switched our production area to 24-hour runs. Water was a high-need commodity, and there wasn't enough of it in the supply chain.
We were in shifts bottling water and getting it out as quickly as we could."
Brous credits Publix associates for stepping up to meet the demand for supplies before, during and after Irma. "You can't do it without dedicated associates and everybody understanding their role. Everybody has to stay focused on what their responsibility is."
Survival strategies: do you have one?
According to FEMA, nearly 40 percent of small businesses never reopen following a major disaster. The southeastern United States has weathered a series of rough hurricane seasons over the last decade. If this trend continues, businesses in Florida and nearby states have increased likelihood of facing another "major disaster" in the near future.
The business that plans ahead of time, Merrick said, is more likely to survive. By planning, a business may identify key shortfalls in insurance, equipment or back-ups and become familiar with the recovery process.
Businesses have to make certain assumptions when they create a disaster plan while accepting that those assumptions may or may not pan out, he continued. "Even when the impact of a disaster doesn't match what you thought, you're going to be in a better position to work through these issues because [right after a disaster] won't be the first time you've thought about it."
"If a business has a strong business plan, which includes solid financials, a robust marketing and communications plan, and other essential elements to be successful in business, it should be prepared to deal with the most common business interruptions," Valente said. "However, if the business owner has never considered the 'what ifs,' disruption contingencies, and how to cover cash flow shortages and other challenges, they will not be well prepared, no matter the [business'] size."
She suggested that businesses take advantage of free resources to help them prepare, through Small Business Development Centers, local emergency management agencies, chambers of commerce, and SCORE, a nonprofit resource partner with the U.S. Small Business Administration offering free and confidential advice.
"Disasters exacerbate existing situations," concluded Valente. "Often that truism is most apparent in the businesses with the fewest resources before the event. However, it can also be true when vibrant economies that can engage the resources that may follow an event are able to employ them to accelerate growth, create new jobs, and improve the quality of life for their residents."