Walton County Tourism: The Miracle of 30A
Special Report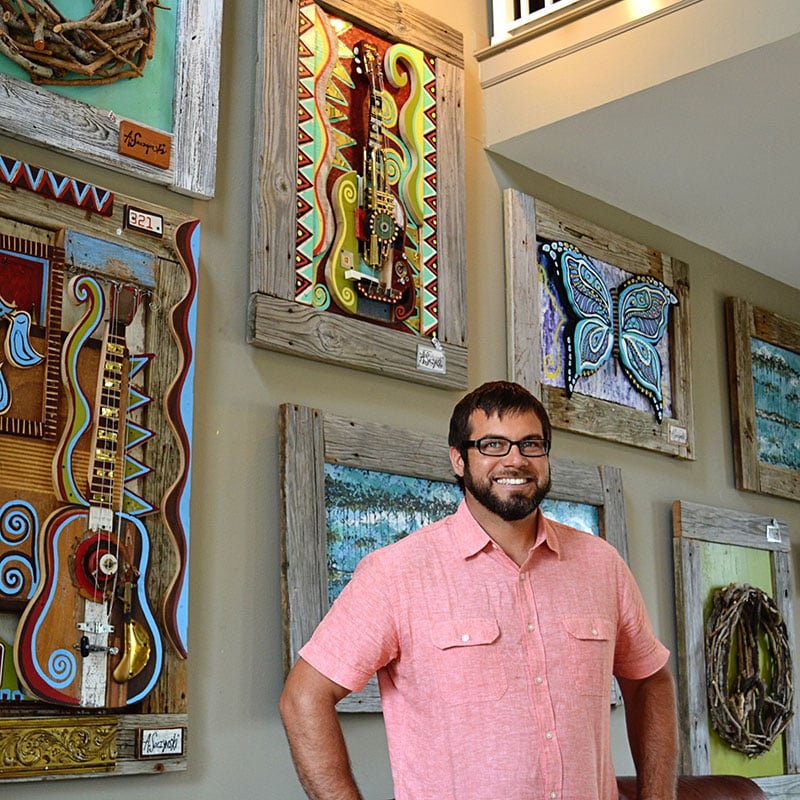 Take a drive down Scenic Highway 30A in South Walton County, and you're transported back to the world of yesteryear. Here you'll find no big box stores, no high-rise hotels or condominiums, no four-lane highways.
Instead, you can walk into a restaurant or a small market where the owner knows your name. Inhale the salty breeze coming off the Gulf of Mexico, and enjoy the sound of silence. Watch the sun set into the Gulf while you walk along one of the most famous beaches in the world.
But make no mistake. When it comes to business, this is no sleepy Southern town. There's a heavy dose of entrepreneurism found along 30A, and there are growing signs of vigorous business development that has been spurred on by the state and the nation's economic recovery from the Great Recession.
Businesses along this coastal slice of Northwest Florida were hit hard by the recession and by the bottoming out of the real estate market. Then came the 2010 BP oil spill to put the nail in the region's economic coffin as tourists avoided the beach for (unfounded) fears of finding tar balls in the surf. Some businesses closed, others scaled back. Very little in the way of new business came to town.
A New Era
But times have changed. After two years of phenomenal growth in tourist numbers (attributable, at least in part, to the billions of advertising dollars BP has pumped into promoting the Gulf Coast) and a turnaround in real estate, business is good. The proof is in the opening of new retail outlets, restaurants and a boutique hotel along the quiet streets of 30A — and the fact that some businesses are moving into larger quarters to handle their volume.
Scott Russell, a partner with Russell & Russell, a hospitality management consulting firm based in Miramar Beach, said South Walton has seen double-digit growth in bed tax collection (from visitors) for the past 22 months.
"A lot of that is as a result from 30A. There are a couple of prongs to this: First, real estate on 30A has definitely recovered," he explained. "Second … 30A is becoming a more year-round destination, more so than other areas along the coast."
And with that growth comes growth for the restaurant and retail businesses that also are able to enjoy a year-round model.
Jon Ervin, director of marketing and communications for the South Walton Tourist Development Council, said 30A enjoys a loyal customer base that has kept repeat business high. Meanwhile the area is attracting more year-round interest from new regions of the country because of the Northwest Florida Beaches International Airport and air service that has changed a lengthy drive into a short flight for visitors seeking a quick getaway to the beach.
"When you see two years of double digit growth month-to-month, as a business owner or entrepreneur that gives you confidence, which we've been missing for a number of years," Ervin said. "That's sparked a lot of great new efforts."
And those efforts made by local businesses are being rewarded.
During spring break, retail stores in Seaside enjoyed "over the top" business that saw sales double, said Lori Leath Smith, of Seaside Community Development Corp.
"People's perception is that the economy is definitely better," she said. "Combine that with the fact people are tired of not spending money on vacations, and they are ripe and ready."
Bringing in the Crowds
Upscale art and wine festivals, charity marathons, high-end fashion shows and an array of other special events held throughout the year are part of the area's formula for success. These events are helping to bring in cash-flush clientele who eagerly bolster the cash registers of local entrepreneurs, from artists and retailers to restaurateurs and vacation homeowners.
Digital Graffiti marked its fifth year in June. Touted as the world's first outdoor projection art festival, it has become the "must-do" event of the summer. Meanwhile, the ArtsQuest Fine Arts Festival produced by the Cultural Arts Alliance for 25 years has not only become a Mother's Day tradition with locals and visitors, it is becoming a lucrative art show for local artists.
The 30A Songwriter's Festival, now in its third year, continues to add performances, venues and attract more attendees each year. The 30A Wine Festival was held for the first time this past spring and looks to return as an annual event, along with the charity road race 30A 10K. And another first — South Walton Fashion Week, a new multi-day event designed to showcase the fashions of local boutiques and the talent of emerging local designers, is slated to debut Oct. 11–15.
Business Growth
Beyond traveling the art show circuit, a number of local artists are growing their names and talents into successful brands. In just the past year or so, five local Emerald Coast-based artists have either opened local galleries or expanded their studios: glass artist Mary Hong recently opened her first studio in Grayton Beach; Andy Sacynzki, voted artist of the year for 2012, recently celebrated a one-year anniversary at his studio in Santa Rosa Beach; Allison Wickey, artist of the year for 2011, expanded from her studio in Rosemary Beach to a 2,000 square-foot gallery in the Village of South Walton in Seacrest Beach; and both Laura Granberry, who owns The Art of Simple, and Justin Gaffrey expanded their presence in Seaside.
Meanwhile, retail and restaurants are among the fastest growing business segments on 30A.
Megan Trent, director of retail for Alys Beach, opened The Alys Shoppe on July 4th weekend. The 2,200-square foot upscale boutique shop is the first commercial offering in the Town Center and the first ever stand-alone retail endeavor for Alys Beach.
On the culinary scene, celebrated Chef Johnny Earles has returned to 30A with Grayton Bar & Grill. The atmosphere is rustic and casual, but the food is just as memorable as the fare he served at his iconic Criolla's. Other restaurant operators are expanding as well. Kevin Neel, who owns La Crema in Rosemary Beach, opened Aqua Sushi, also in Rosemary, earlier this year. Nick's Seafood Restaurant, a third-generation Freeport landmark known for its fresh crabs, re-opened Nick's on the Beach in Blue Mountain Beach. And Marie's Bistro in Santa Rosa Beach has been jammin' as well — literally. In addition to restaurant service, a full-bar and catering, they just added the sounds of Tim Jackson & Ike Bartley on Friday nights.
All types of service businesses are also being established in the 30A area.
Delys Dearmon, a licensed Texas attorney and a Florida licensed title agent who has lived on the Emerald Coast for 40 years, has expanded Emerald Coast Title Services Inc. to a second office in Redfish Village on 30A. Wells Eye Center, based in Destin, is a full-service vision care provider that has now opened a new location in Seacrest Beach.
One of Russell & Russell's clients is The Pearl, a newly opened 55-room boutique hotel in Rosemary Beach. The aim is to provide a luxury resort experience, and bookings have already exceeded expectations. And Scott Russell predicts The Pearl is just the beginning to growth in lodging offerings.
With balanced development, he sees the growth of 30A as a long-term proposition that will have a trickle-down effect. "You will see an upgrading of businesses as 30A continues to reach the affluent traveler. You'll see growth in the culinary scene and elevated service — it has to. You get a stronger pool of employees because they have year-round jobs. You can retain and train employees and with that comes consistent service."