Wakulla Environmental Institute Adds Small-Plot Farming
One of many environmentally focused programs offered to the community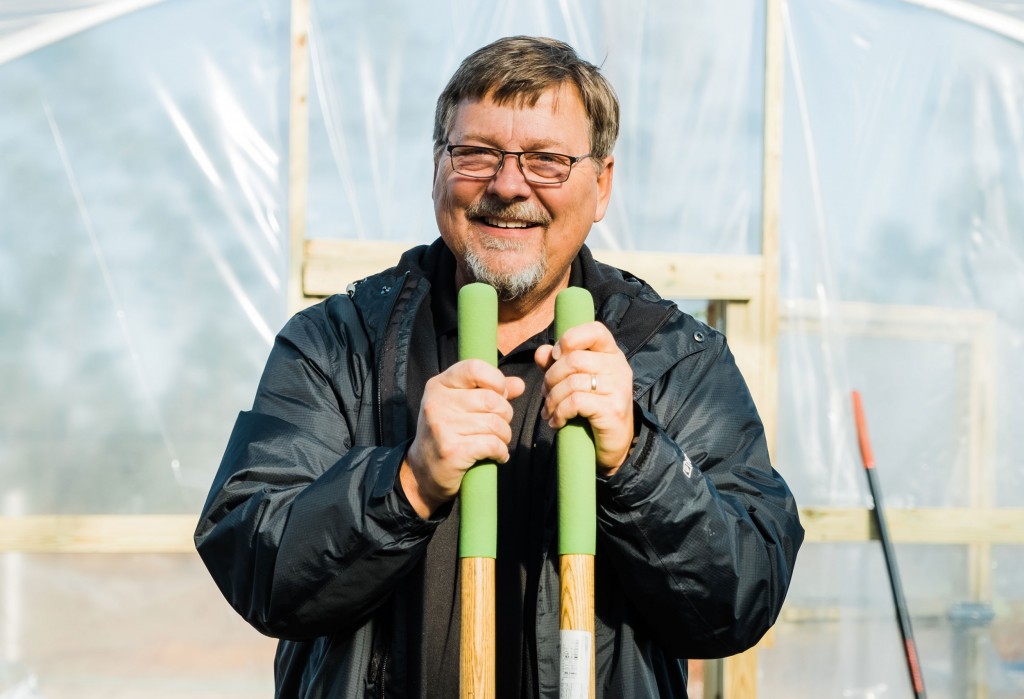 Hewing to its mission to meld education, conservation and job creation into its every endeavor, the Wakulla Environmental Institute (WEI) continues to offer a diverse mix of traditional and technological programs.
Housed in a specially designed energy-efficient and self-sufficient building on ı58 acres of natural Florida woodlands in Wakulla County, the WEI exemplifies the green values that it promotes through its environmentally focused classes.
At the helm of WEI, an offshoot of Tallahassee Community College (TCC), is executive director Bob Ballard, who has been with the facility since its inception and fashions its various programs in partnership with longtime TCC President Jim Murdaugh.
Ballard explained that he comes up with program ideas, vets them for viability, and if they pass the test, proposes them to Murdaugh, who may expand or enhance them and ultimately decides their fates.
"I have to be the forward thinker," Ballard said. "I think of an idea, ask if the timing is right, can I get the funding, do people want this, is it something they can earn a living from? You put all these things together and try to make it work.
"We can't afford not to be successful," he added. "WEI is very young and has a staff of only three, plus adjunct professors. So everything that we do has to hit a home run."
Technology has allowed WEI to expand its service area via online classes. But its base remains students from Wakulla, Franklin and Leon counties, many of them former fishermen or retired or about-to-retire state workers looking for new starts.
The pandemic hammered WEI, forcing it to reduce class sizes to allow for social distancing and to conduct portions of classes online. Notwithstanding the obstacles, however, the facility has soldiered on with its core programs in oyster aquaculture, drones, agriculture and conservation.
Best known and most popular is the oyster aquaculture program, now in its seventh year and boasting hundreds of graduates.
"We were the ones that started the oyster aquaculture industry in Florida," Ballard said. He will also tell you that the businesses and jobs that the program has helped create have bettered Wakulla County's economy, as well the overall health of the marine ecosystem.
Second in popularity is the five-year-old drone program, which can lead to attainment of a Federal Aviation Administration (FAA) ı07 license. The FAA, in fact, has designated WEI a training center.
"If you're flying drones and earning income from it, you need an FAA ı07 license," Ballard said.
Classes in this program include constructing and operating drones and editing aerial videos gathered by such unmanned systems.
"It's one thing to know how to fly a drone and have a license," Ballard said. "But if you don't know how to edit the video to present a polished product to your employer, the skill's not worth much."
The agriculture program has a horticulture certification class and two more on the horizon: one on the use of drones in precision agricultural applications, the other on small-plot farming.
It's the latter — in which students will learn how to produce crops on a small scale to supplement their incomes — that Ballard is most excited about.
"I believe this is going to be bigger and more popular than aquaculture," he said.
WEI has set up a demonstration plot where students will learn how to produce a variety of fruits, berries and vegetables, as well as how to pond-raise catfish and tilapia, and keep bees for honey.
"I call it our one-acre Eden," Ballard said. "It will show what can be done on an acre." The plan is for WEI eventually to partner with Wakulla County and establish a farmers market where students can sell their products.
Last but not least is the conservation program, which offers a course on current environmental issues relative to human activity and climate change, with another on the way on caring for exotic animals. Meanwhile, its once-popular green guide certification program, which trained guides for the ecotourism industry, is undergoing revision. Interest in the program waned after its initial success.
"I think we exhausted the demand," Ballard said.
Setbacks don't dampen Ballard's enthusiasm, however. He's constantly thinking up new ideas.
"I have things cooking in my brain that aren't yet ready for prime time," he said. Always, he adds, whatever program he conceptualizes, it must hold the promise of gainful employment for students. "I can't have a program unless I can demonstrate financial light at the tunnel's end."
It's a challenge that he thoroughly enjoys.
"It's the best job I've had," Ballard said. "One day I'm in the garden, the next I'm out on the oyster boat and another I'm flying drones. I'm only limited by my imagination."