Vitality, Growth, Inclusion
Comprehensive approach yields dividends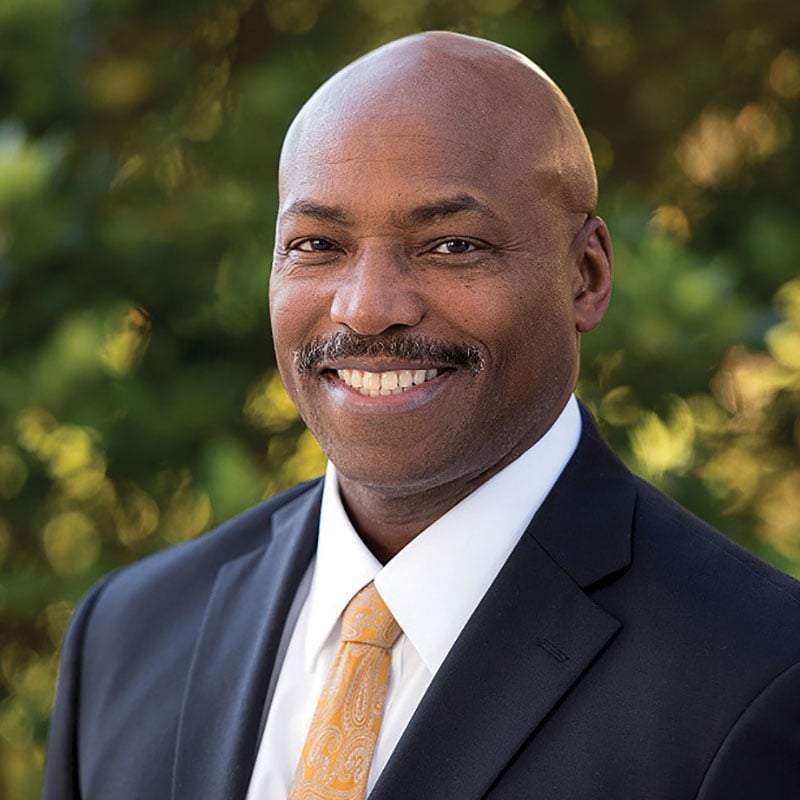 Last year, I proudly joined the newly established Tallahassee-Leon County Office of Economic Vitality (OEV) to help the community achieve sustainable economic growth. In a rapidly changing field, OEV has met the challenge to be more competitive by creating an economic development organization that does more than just traditional business recruitment and attraction. For the first time, our community is employing a long-term strategic plan to guide its economic vitality efforts, which was adopted by the Blueprint Intergovernmental Agency Board of Directors. Rooted in collaboration and transparency, the strategic plan emphasizes the need to responsibly allocate resources, promote our community as a business generator, support small, minority-owned and women-owned businesses, and continuously engage key stakeholders.
I would like to highlight a few key efforts that OEV has focused on over its first year within the areas of vitality, growth and inclusion — all linked to goals in the strategic plan.
Vitality through engagement
OEV serves as Tallahassee-Leon County's "front door" to business solutions. Engaging the private sector through our Capital Local Outreach Opportunity Program, CapitalLOOP, is part of a comprehensive strategy that promotes economic engagement and provides direct outreach to the businesses in our community. This two-way information exchange enables us to share resources with local businesses, while they share insight into their current status, challenges, and the trends they see in the local business climate. To date, we have met with nearly 40 businesses — which has generated three leads for expansion opportunities.
To maximize and amplify the voices of our business community, OEV launched a social media campaign last summer seeking opinions on why Florida's capital is the ide al location to operate a business. This interactive campaign encourages business leaders to share why they chose #FLCapital4Biz as their home.
We are also working to promote Tallahassee-Leon County in the global marketplace. This year, OEV led a team from across North Central Florida to develop and win an international bid to serve as hosts for the 8th Americas Competitiveness Exchange (ACE 8). In December, the North-Central Florida ACE 8 tour brought 50 global leaders from more than 27 countries to our community, highlighting the entrepreneurship, innovation, research, industry and talent that make our community economically competitive. It established the foundation for building partnerships between our region and the participating countries.
Promoting economic growth
Creating jobs, the recent opening of Senior Life Insurance Company offices in Tallahassee-Leon County was made possible by the coordinated efforts of OEV, the Greater Tallahassee Chamber of Commerce, and CareerSource Capital Region. Senior Life's decision to open its first Florida location in Tallahassee is a vote of confidence in our community.
Our office is working 16 such projects. Since April 2016, we have assisted with the creation of 193 new jobs.
An additional initiative helping augment our business retention and recruitment effort is the Targeted Industry Study, to be released in early 2018. It will identify high-potential industry sectors for our community to target, strategies for developing them and strategies for strengthening our entrepreneurial culture to support them.
OEV has formed collaborative partnerships with key ecosystem partners such as Florida State University and Florida A&M University to leverage resources and assets for developing a technology cluster centered on the National High Magnetic Field Laboratory, which is being used to recruit industry and talent. To support this effort, OEV formed the Magnetic Technologies Task Force to provide guidance and a focused strategy.
Cultivating inclusion
Our Minority, Women, & Small Business Enterprise programs contribute a vital element in the local economic ecosystem: inclusion. MWSBE certification provides businesses access to a network of resource partners and members, educational training, and procurement opportunities with local contractors. The launch of the Industry Academies this spring is an example of education and engagement opportunities offered to certified businesses to promote competitiveness and increase demand for their services. Our (re)certifications are up almost 25 percent over last year.
These are just a few examples of the work we are doing at OEV. I strongly believe this collaborative, comprehensive approach to economic vitality enhances our local and regional business climate and reinforces Tallahassee-Leon County's place as Florida's Capital for Business — a community that directly promotes vitality, growth and inclusion.