Veronique George, 26, Tallahassee
Marketing Analyst, City of Tallahassee; Vice President of Marketing, Exceedo Group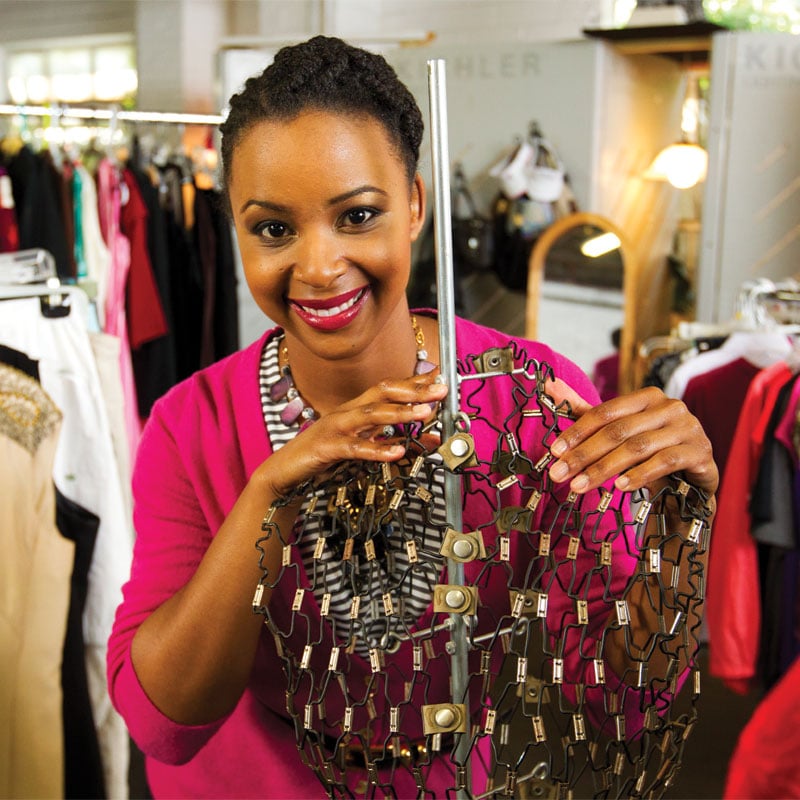 Business Philosophy: Remain prayerful, grow daily, impact lives.
My Work Entails: I am responsible for developing and executing social media, branding, marketing and communications strategies that position the city as a leader in social, economic and environmental sustainability. In addition, I am responsible for providing creative and art direction for marketing collateral and executing community and outreach events and website ideation.
I also act as vice president of marketing at Exceedo Group, a marketing, graphic and Web design company where I am responsible for social media, branding strategy, promotions, corporate identity and public relations tasks.
Definition of Success: Adding meaning and value to myself and others in the areas I am most passionate about and where I can be of service.
Role Model/Mentor: I admire Oprah Winfrey's courage to follow her passion. She found her life's purpose and is encouraging so many others around the world not only to find their purpose, but to live their best life.
Hardest Lesson Learned: Hard work pays off.
Important Skills for a Leader: Vision/Purpose » Character/Integrity » Respect/Value Diversity
Inspiration: My mother, grandmothers and great aunt all inspired me to hone my skill sets and become the best that I could be. Serving their communities as entrepreneurs, educators, seamstresses and caretakers, they inspired and challenged me to follow my passions and make a difference in the world. I am so fortunate to stand on the shoulders of women who positively influenced the lives of so many other people in their communities and beyond.
Northwest Florida Business Growth: Sustainable business practices are playing an increasingly key role in today's economy. If I could do one thing to help business grow in Northwest Florida, it would be to help facilitate the conversation about how implementing sustainable business practices and developing a sustainable organizational structure can achieve business objectives in a more efficient and effective manner.
What I hope to be doing in 10 years …: I plan to be helping others share their own unique stories and impact communities on a broader scale as the entrepreneur of a marketing and public relations company; raising awareness about sustainability in the fashion industry; be the founder of a creative and performing arts foundation for high school seniors and college students.
Reading: I enjoy reading publications and books that inspire personal, spiritual and professional growth and development, including Black Enterprise, the Wall Street Journal and autobiographies from the world's best and brightest minds.