Vacant commercial lots ready — for the right owner
Finding the right spot of commercial land in Northwest Florida takes a savvy developer and a solid business plan, especially in this day and age.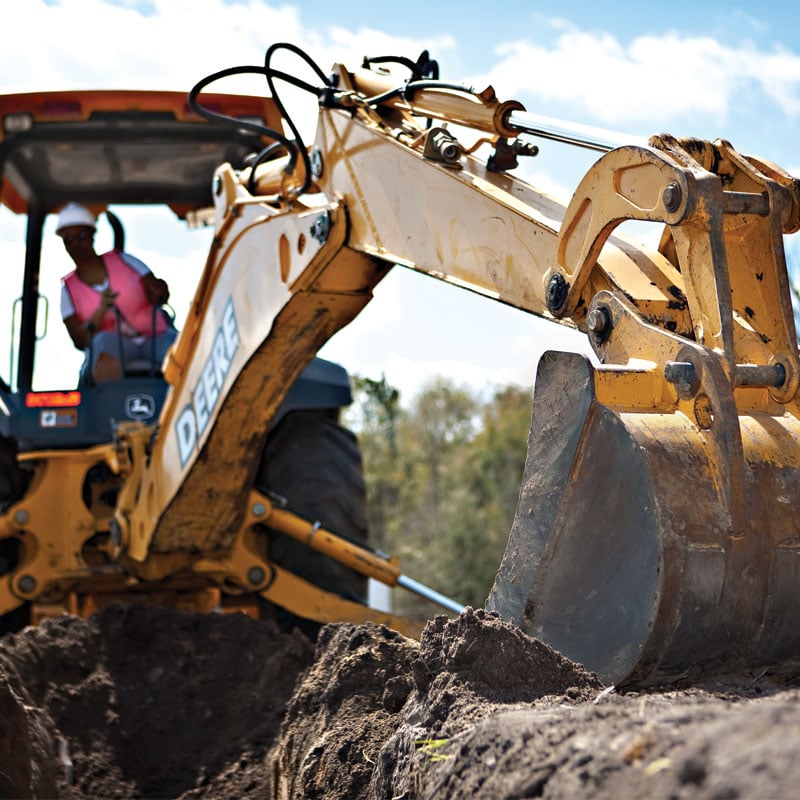 Expanding businesses need room to grow, and new businesses need a place to start. Finding the right spot of commercial land in Northwest Florida takes a savvy developer and a solid business plan, especially in this day and age.
"I know that throughout the 16 counties there is vacant, shovel-ready land," said Cindy Anderson, marketing committee chairwoman of Florida's Great Northwest, the economic development arm of the Panhandle. "Local economic developers are making a point to ensure that we have product ready for new industries looking to come into Northwest Florida and for our existing industries that may want to expand."
In Tallahassee, there are 21 sites in the four counties that make up the capital city's metropolitan statistical area, according to Beth Kirkland, executive director of the Economic Development Council of Tallahassee/Leon County. According to the EDC, these include the Gretna Industrial Park in Gadsden County, which offers 75 acres of available land just two miles north of Interstate 10. Here, the streets are paved and already hooked up to water, sewer and electrical services. In Leon County, there is the Airport Commerce Center, which also has 75 total acres and tracts ranging in size from half-acre up to
16 acres. The area is zoned Planned Unit Development, which allows for office, light manufacturing and distribution with quick access to major roads. Also in Leon County is Northwest Passage on the northwest side of Tallahassee with "easy access" to I-10.
Kirkland said many incentives, programs and service utilities exist to make these tracts, and others, prime for development.
"The EDC will assist companies looking to bring jobs to Florida," she said, noting that the EDC's website maintains a list of available properties and acts as sort of an MLS for interested commercial developers.
Hotel Viridian in Seagrove Beach
At the corner of Scenic Highway 30-A and County Road 395 is what George Hartley calls the Boardwalk and Park Place of Walton County. It is also the site of the future Hotel Viridian.
When complete, it will consist of a four-story private residence club with a rooftop swimming pool, a restaurant, some retail space and underground parking.
The project also includes two home sites across the street that will offer owners more options.
Phase I was completed in March and includes the ground floor, which currently houses the hotel's restaurant. Marketing on Phase II is well underway, and once 80 to 85 percent of the club is under contract, more construction will begin.
To date, the project has cost "a bazillion dollars," laughed Hartley, a partner in the project.
"Truly, it has, when you consider the original land cost, the carrying cost of the loan, the architectural and legal fees. We got in at the height of the market."
Despite suggestions to the contrary, he and his partner "held on by their fingernails." Now, their optimism is as strong as ever.
"We will never find an intersection like this again. We will never have this development order for a project like this again," he said.
All in all, he expects the total cost to run approximately $32 million.
"Around (Tallahassee Regional Airport) there are 1,200 acres of properly zoned land," Kirkland said. "That is an example of a publicly held opportunity. On the privately held side there are several opportunities that are entitled through the growth management process. We've got Summit East preparing its second phase and will allow an additional 800,000 square feet of commercial and light industrial space. Canopy, the (505-acre) Welaunee mixed-use development, is going to be residential, commercial, medical and light industrial."
In Bay County the biggest challenge is lack of appropriate inventory or desirable inventory, said Janet Watermeier, Bay County Economic Development Alliance executive director. She said there currently is a 20-acre "pad" that's ready for development in the Intermodal Distribution Center, a 250-acre business park owned by Port Panama City. Port Panama City includes the core 138-acre port located on Dyers Point, just off U.S. Highway 98 at the southwestern boundary of Panama City, and the distribution center, about 10 miles to the northeast on U.S. Highway 231.
"The utilities and dirt are ready. You just have to put the building on it. It has rail access and it's on Highway 231, and connected to the port by rail," she said. But there's more to come in the near future. A parcel of 1,400 acres around the new Northwest Florida Beaches International Airport will become available once it is permitted and approved in about a year, she said. But until then, nothing can be developed there.
"Then there is VentureCrossings at West Bay (site of the planned headquarters for The St. Joe Company), and when that is permitted there will be lots of great industrial and light industrial sites out near the new airport," Watermeier said.
However, Watermeier said there are other challenges facing Bay County, such as the lack of available vacant buildings. She said 80 percent of the inquiries her office receives want an existing building that meets their criteria. And that's a tough sale in her neck of the woods.
"Most industrial sites either are small or they're not yet fully entitled. You'd have to get some approvals to put something in the ground. Or, they're stand-alone pieces and not in a park. That can be difficult for some customers," she said.
Ferd Salomon, a commercial realtor who does business in Santa Rosa and Escambia counties, said Santa Rosa County has done a good job of making industrial land available but not so much in Escambia.
"They'd like to have more inventory of county-owned industrial property for a commercial park, but it doesn't have to be smoke stacks. I think there is a lot of promise for that. There is a shortage of publicly-owned industrial property, generally," Salomon said.
Anderson at Florida's Great Northwest said that in Santa Rosa County there are three industrial parks, all of which have property owned by the county. These come with pricing guidelines approved by the county leadership, and the county also provides discounts based on factors such as number of employees a company will be needing, the average wage rate they pay and what type of industry it is.
"So those are shovel-ready with specific prices," Anderson said. "The prices vary from $35,000 an acre up to $75,000 an acre, based on the needs of the company looking for property."
In that way, Anderson said, land that is publicly owned has certain advantages over land that's privately held.
"Private property owners are in the land sale business and economic developers are in the job creation business," she said. "So, if a company comes with a lot of jobs and has a high wage rate, we can drop the price very low, to (provide incentive for) them to come. Whereas, we don't have as much flexibility with the private sector."
Anderson said Florida's Great Northwest, long famous for its military-industrial complex, is always looking to attract more of that high-tech sector.
"We target aerospace and defense across the 16 counties of Northwest Florida as well as renewable energy companies, companies associated with human performance and information technology companies," she said. "We want to develop a Web-based portal to identify all the available industrial property, private or public."
Helping that along is the fact that the county's residential and industrial growth rates have gone up, but commercial is still lagging a bit, she said. However, she's not worried.
"According to economists, commercial is always the last to pick up. So we are very optimistic with our other two growing as much as they are. The residential growth rate is 29 percent in Santa Rosa County, and last year was the most fruitful regarding industrial, growth-wise," Anderson said.
Salomon said the biggest challenge in Santa Rosa and Escambia is the shortage of undeveloped commercial land.
"Even if you can find it, developing it is a challenge because financing is a challenge. Banks are tighter, terms are a little tighter, so if you got a solid business plan you can get financing," he said. "The biggest challenge is (vacant land) and there are so many vacant buildings available that it is cheaper to buy an existing building than buy a tract and build on it. I think in both counties that's the case — and regionally.
People have options, and unless they are really well financed and have a specific purpose in mind it's cheaper to buy a building and change it."
Art Kimbrough, president of the Jackson County Chamber of Commerce, offered a different analysis for his county, saying now is the time to grab up undeveloped commercial/industrial land because prices are low and sellers are "very eager" to cut a fair deal. And, he added, building and construction prices have stabilized to a point they are competitive.
"That's a prescription for success," he said. "If a business has the need and the long-term vision and financial ability to do it, now is an excellent time to acquire and 'build to open,' or acquire and hold for later use. Either of those scenarios is good.
"If there is a motivated buyer, the prices are right," Kimbrough added. "If you have a high-value location where the owner has no urgency to sell, then some of those prices are still up there because they believe they will find the right customer to pay for it. Other than that, if it's not that kind of property, prices are cheap."
But it's still not without its challenges, according to Bill Stanton, executive director of the Jackson County Development Council.
"The challenge is hundreds and millions of acres of land that doesn't have access to infrastructure. The first basic is roads. If it's landlocked you can't do anything," he said.
However, land that is held in timber has proven to be a moneymaker. Stanton pointed out that Plum Creek, now the largest private landholder in Florida, is purposely buying up tracts of timber whereas The St. Joe Company has been selling off its holdings in recent years.
"(Plum Creek) and other companies who are into raw acreage are growing trees, and even trees during the Great Recession are providing income," he said. "Trees, yellow pine in particular, have been providing income to tree owners in Northwest Florida. This has been traditional because of the price point. Land that is planted in trees prior to the recession was selling for less than $2,000 an acre and as much as $4,000 an acre. Today, that is still selling in that same range. Other land, I don't care what it is, has been reducing in value."
The income from timberland comes from selling it for lumber or paper, but lately it's being sold to renewable energy plants like Green Circle Bio Energy, a project that Stanton helped bring to Cottondale.
Green Energy takes timber and turns it into wood pellets, which are then used to supplement coal in "co-fired" power plants.