UWF Center Grooms Entrepreneurs For Success
The school and its many programs are providing a spark for many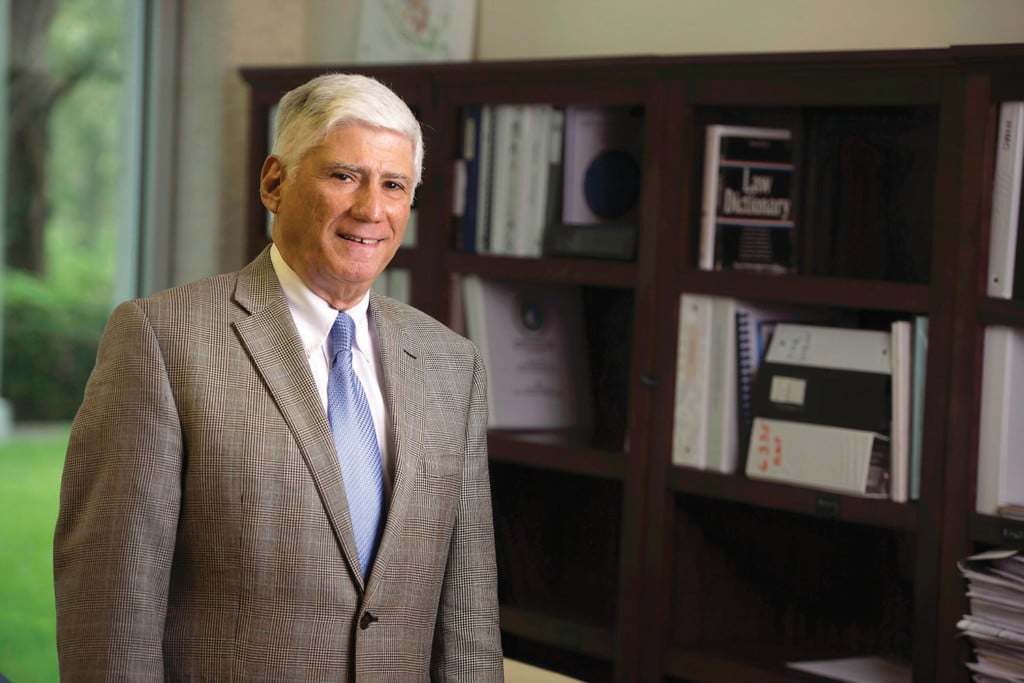 With a fully established MBA program and an expanding catalog of courses centered on entrepreneurship and small business management, the University of West Florida College of Business is shaping the future of Escambia County, one innovator at a time.
And, thanks to a $1 million grant bestowed by Pensacola visionary Quint Studer in 2015, there's now a synergistic space for students to coin, cultivate and realize their visions in the University of West Florida Center for Entrepreneurship (UWFCE).
Its mission, said Dr. Ed Ranelli, director of the UWFCE, is threefold: to promote entrepreneurial spirit, provide mentorship and influence economic growth.
Sparking Innovation
"When we opened two years ago, our first objective was to create a buzz for entrepreneurship among students on campus," Ranelli explained.
"There's a couple of different vehicles in which we do that, but one of the most rewarding is inviting successful, small business owners in the community to share their experiences in growing a career."
Forums, held every Wednesday evening in the UWF library's Idea Space, may feature Studer who, in addition to founding the Studer Community Institute, doubles as the center's "Entrepreneur in Residence."
Community leaders including Justin Beck, CEO of Beck Partners, and Birdwell Agency founder Jane Birdwell also have shared advice.
Though students may turn up for the free pizza and Coca-Cola, Ranelli joked, they're also receiving the invaluable opportunity to network with professionals in their field.
The Idea Space also plays host to coaching sessions for the UWFCE's annual Da Vinci Innovation Celebration, a competition which raises the stakes far higher than slices of pie and pop.
The event, which took place last October, awarded up to $10,000 in prize money to the students who presented the most impressive, innovative concepts before a panel of judges.
With projects ranging from ingenious software applications to off-the-wall beauty products, 63 teams delivered a two- to three-minute pitch (think Shark Tank), which demonstrated their product's originality, marketability and effectiveness.
In 2018, UWFCE also participated in a nationwide, Masters-level case competition, in which a large, NASDAQ company posed an internal problem to graduate students.
Applying the management strategies taught in class, competitors formulated solutions and presented them to a board of the corporation's employees.
Though a team from an Arkansas university claimed first prize, Ranelli was over the moon when UWF snagged second place.
Additionally, Ranelli said, over 50 local CEOs volunteered to participate in last year's Job Shadow program.
As its name suggests, the program affords students of any major an opportunity to experience the corporate climate of their chosen field, be it a typical day at the office or attending a significant board meeting.
"A key element of the UWFCE, as well as the College of Business, is to provide hands-on experiences for students," said Ranelli.
"So, we want students to participate in job shadows, and what we call real case studies — not just the ones from Harvard Business School. On a couple of occasions, participating companies have hired students right after their presentations. That lets us know we're successfully launching our students into their careers and lives."
Recently, Ranelli, himself, had a hand in getting the ball rolling for a group of students.
Upon learning of their initiative to tutor both Oakcrest and Ensley elementary school students in STEM-disciplined, after-school sessions, Ranelli, who served as dean of the College of Business from 2000 to 2013, was floored.
"These students have completely written their own curriculum and projects that teach over 80 elementary students a hands-on approach to science. I was so impressed, I knew I had to help them out.
"I hooked them up with an attorney to get incorporated, and to get them qualified as a 501(c)(3) nonprofit so they could accept donations. I contributed some myself and introduced them to an accountant. It's been a real joy seeing them grow."
Ranelli is joined by other experienced mentors, who make themselves readily available to provide tips and tricks of the trade.
Last fall, the UWFCE was approached by Bert Thornton, retired president and COO of Waffle House.
Now residing in Perdido Key, Thornton, who watched his family diner grow into a billion-dollar corporation, aims to pass along his wisdom to the next generation of business owners at UWF.
Looking Ahead
For Ranelli, trailblazers such as Thornton and his good friend, Studer, seem to carry entrepreneurship in their DNA. The same, he said, applies to students like Alex Hill.
Hill, a retired army veteran, joined the UWF family in 2016 when, after earning an undergraduate degree in business at Pensacola State College, he elected to pursue a BS/BA in marketing.
During that time, Hill had embarked on a little vacation to the Florida Keys, where he discovered a kiosk selling not just coconuts, but an experience.
There, he noticed sunburned tourists raving over a genuinely tropical treat. "Around campus, we call him the Coconut Guy," Ranelli laughed fondly.
"Basically, he started importing those coconuts from South Florida and hiring students at the height of the tourist season to sell them in Okaloosa and Baldwin counties' resorts."
Just six months after Emerald Coast Coconut was established, it moved into a permanent location in the heart of the HarborWalk Village of Destin.
Word of its success traveled all the way to the capital, where former Gov. Rick Scott declared Hill, 26, recipient of 2018's Young Entrepreneur of the Year.
"We're really trying to demonstrate that UWF, through its students, is shaping the destiny of Northwest Florida," said Ranelli.
"UWF was developed to advance the educational, cultural, and economic development and quality of life for this region. As we approach around 100,000 alumni, you have to realize that a lot of them go on to live and work in Northwest Florida. They're raising their families, occupying important positions on your civic boards and starting their own businesses."
Now entering its third year in operation, the UWFCE is coming into its own. As Ranelli looks toward the 2019 school year, he finds himself reflecting on that threefold mission.
The first objective, he believes, is complete. The past two years can attest that the buzz is there, and the entrepreneurial spirit burns brighter than ever.
Through exposing students to in-depth interactions with small business owners, offering richer opportunities for mentorship and to, eventually, extending the center's services beyond the student population and into the community, Ranelli fully intends to fan the flames.