Unsung government heroes
They are a driving force in the success of an untold number of Sunshine State businesses.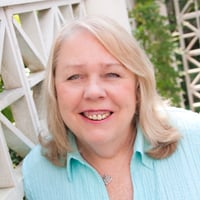 People love to gripe about government workers. Heaven knows, I've heard plenty of grousing throughout my three decades of writing about local and state government. (Remember when the phrase "lard bricks" was popularly used to describe state workers?) And federal employees are always ripe for attack, especially when it comes to budget-cutting time.
Of course, many of the complaints come from people who have no idea what these workers do day-in and day-out, many of whom have gone without pay raises for years.
But there are some unsung heroes in that cast of thousands of government workers in Florida who have become a driving force in the success of an untold number of Sunshine State businesses.
Among them are people like Manny Mencia and Andrea Moore from Enterprise Florida and Mike Higgins from the U.S. Department of Commerce. Their work has been crucial in helping fuel the international trade dreams of countless businesses across Florida, including many that make their home in Northwest Florida. In doing their jobs, they have organized international trade missions, opening the door to unlimited opportunities for Florida businesses, and helped pave the way for local business owners to meet one-on-one with potential clients across the globe.
Higgins likes to joke that he has one of the world's greatest Rolodexes on his desk. It's true — and his office is in Tallahassee, easy access for a Northwest Florida business looking to expand its horizons overseas. (His message: Use the people who have the international expertise. Not to mention that Commerce employees can also steer you clear of committing a faux pas on the international stage, like using a color or number in your product that may be considered taboo in some countries.) Need his help? Call him at (850) 942-9635 or email him at Michael.Higgins@trade.gov.
Feeling down about the economy and unsure of the future? You'll get an incredible boost just listening to Manny Mencia, who loves to spread the good news that international trade was the only bright spot in Florida's economy the last couple of years, showing double-digit growth. And, by the way, did you know 30 percent of the real estate transactions in Florida are being made with foreign money?
Mencia, who is senior vice president of International Trade and Business Development for Enterprise Florida and sometimes calls himself the "good news guy," likes to point out that, according to the National Association of Manufacturers, 100 percent of that sector's growth since 2003 has come from international business.
"The international sector is the great incubator of small business in Florida," Mencia says. "Sixty-two percent of everything Florida exports is done by small and medium (sized) companies."
Some of those companies were highlighted in our cover story on international trade. But there are many more providing goods and services to clients overseas we didn't get a chance to include. That includes King Arthur's Tools, Tallahassee-based family business run by Arthur Aveling that has customers worldwide. And, Around The Globe Translations founded by Silvina Jover-Cirillo has clients across the globe.
In the interviews for this feature, I loved hearing optimism in the voices of those who have successfully engaged in foreign trade. But maybe Gary Andrews, CEO of DeTect in Panama City, best portrayed the can-do attitude of those worldly entrepreneurs.
"We wanted to create high-wage jobs and prove that America can still manufacture high quality products … If you build it, they will come."
And, believe it or not, a state or federal employee may be the one to help you figure out how to build it and grow your business.
Many thanks to those of you who "like" our Facebook page — 850 — The Business Magazine of Northwest Florida (Facebook.com/850bizmag). Several of you across the region have told us you like what we're doing — including Marilue Mitchell Maris of Seagrove Beach, Mary Ellen Mirkinson Cassidy of Bay County and Mary Baggett of Tallahassee — and we appreciate your comments. If you haven't clicked the "Like" on our page yet, please join our growing group. And, if you have suggestions for stories, give me a call at (850) 878-0554 or email me at lkleindienst@rowlandpublishing.com.