Under the Right Conditions, Industrial Dust By-Products Can Pose a Deadly Danger
Dangerous Dust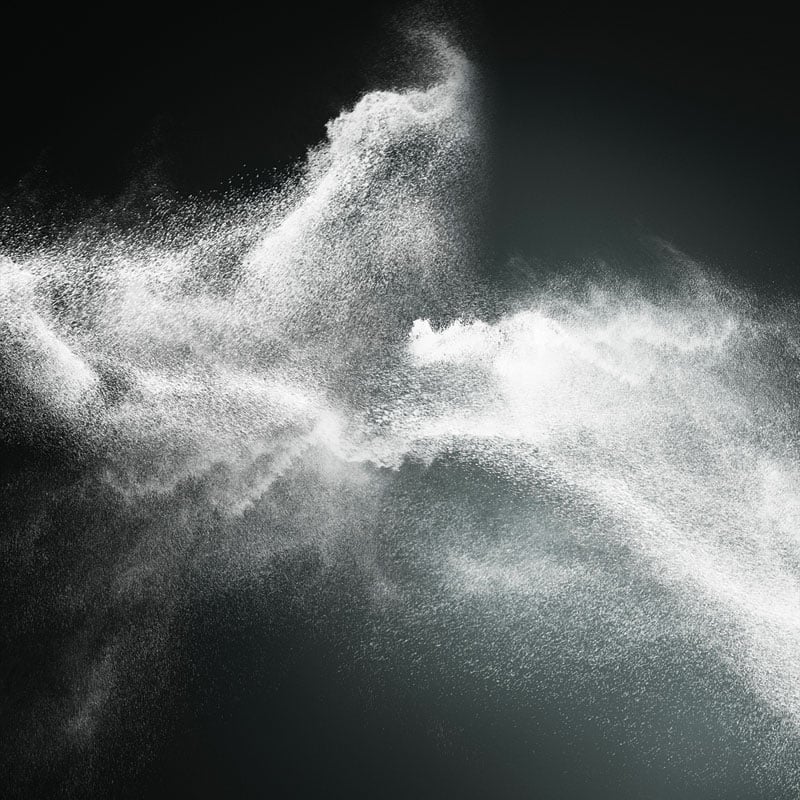 It's no joke. Dust is dangerous and not to be taken lightly. In fact, it can be downright deadly under certain conditions and circumstances, according to the Occupational Safety & Health Administration (OSHA).
Many industries that produce combustible dust involve the processing of food (candy, sugar, spice, starch, flour, feed), grain, tobacco, plastics, wood, paper, pulp, rubber, furniture, textiles, pesticides, pharmaceuticals, dyes, coal, metals (aluminum, chromium, iron, magnesium, titanium and zinc) and fossil fuel power generation. And some of them can be found in Northwest Florida.
So far, there have been no cataclysmic events here. But it pays to learn from past incidents involving "combustible dust," the factors involved in dust-related explosions and what OSHA is doing to prevent these kinds of accidents from happening.
According to OSHA, dust explosions in Michigan, Mississippi, North Carolina, Kentucky and Indiana caused 25 deaths, many injuries and substantial property loss between 1999 and 2003.
A natural gas explosion followed by a secondary explosion of disturbed coal dust killed six and seriously injured 14 at a Michigan power plant in 1999.
In May 2002, highly combustible rubber dust ignited at a rubber manufacturing plant in Vicksburg, Miss. The resulting explosion injured 11 employees, five of whom later died from severe burns.
In January 2003, an explosion and fire destroyed the West Pharmaceutical Services plant in Kinston, N.C., killing six and injuring dozens of others. The plant produced rubber stoppers and other medical supplies. The culprit in this case was the ignition of fine plastic powder, which had built up above a suspended ceiling over a work area.
An explosion and fire at CTA Acoustics in Corbin, Ky., in February 2003 killed seven people. The plant produced automotive fiberglass insulation, and the resin involved was a phenolic binder used in producing fiberglass mats.
Another 2003 explosion led to three employees being severely burned (one fatally) during a series of explosions at the Hayes Lemmerz manufacturing plant in Huntington, Ind. Cast aluminum automotive wheels are made here, and the explosions were fueled by accumulated aluminum dust — a combustible by-product of the production process.
More recently, in 2008, the Imperial Sugar plant in Port Wentworth, Ga., blew up and burned when sugar dust ignited, killing 14 and leaving many other employees seriously injured.
In 2010, three workers were killed in a titanium dust explosion in West Virginia.
Those are just a part of the casualty list caused by combustible dust accidents. In an attempt to determine the extent of the problem, the U.S. Chemical Safety and Hazard Investigation Board did some research. In dust fires and explosions between 1980 and 2005, it found 281 major combustible dust incidents that killed 119 workers, injured 718 others and caused major property damage. This survey, coupled with the 2003 injuries and damage, led the CSB to conclude that combustible dust accidents are a significant safety problem.
The CSB report says there were three combustible dust accidents in Florida between 1980 and 2005. The incidents happened in 1980, 1994 and 1996. One fatality was recorded in the 1996 incident, which involved "inorganic material" at an unspecified transportation equipment manufacturer. A quick Internet search also shows that later, in 2009, a dust explosion at a tenant building at Port Panama City sent four people to the hospital — one with burns requiring an airlift to a burn center in Georgia. Authorities said the explosion happened in two dust collectors.
In a 2009 OSHA report, federal compliance officers inspected 37 Florida companies over a 16-month period, issuing 157 citations for workplace safety and health violations. The visits were a part of the agency's National Emphasis Program designed to reduce employees' exposure to this kind of hazard. Since the NEP was created in 2007, OSHA has conducted more than 3,700 inspections nationwide. The program's purpose is to inspect manufacturing plants that generate or handle combustible dust. So far, OSHA found more than 14,000 violations.
The Dusty Facts
"Combustible dust" is defined as a solid material made up of many distinct particles that, when suspended in the air, can become a fire or "deflagration" hazard over a range of concentrations. Sometimes material that is too large at the beginning of a manufacturing process gets whittled down to a dust form that is combustible. In other cases, combustible dust is a by-product of a process, either intentionally or unintentionally.
Familiar materials that we take for granted every day can burn rapidly in what OSHA calls a "finely divided form." This includes wood, paper, plastic, rubber and flour. Even fertilizers, bio-solids, coffee, vitamins, pharmaceuticals and some things that do not burn in larger pieces (such as aluminum or iron) can be combustible. If this dust is suspended in air in the right concentration, a sufficiently strong ignition source can start a flash fire or explosion.
Combustible dust that stacks up on any surface when it's released and not captured is called "fugitive dust" and can accumulate either over a period of time or by a sudden event or malfunction. An initial event — whether it's a dust explosion, conventional explosion or sudden leak — can make the dust disperse. And if an ignition source is added to the dusty cloud, a secondary explosion or event happens. These can lead to a dangerous chain reaction throughout a facility and can cause more damage than the original event. OSHA says that secondary explosions have occurred in many of the catastrophic fatal dust explosion incidents throughout history.
At Gulf Power, a major Northwest Florida energy supplier, combustible coal dust is not really a problem, because 70 percent of the company's fuel today is natural gas, thanks to the low cost it offers. Spokesman Jeff Rogers says what little coal is used is a type that doesn't produce the excess dust that can pose a hazard.
"It's not an issue for us here," Rogers said.
At Port Panama City, work crews at that busy seaport are constantly working to reduce the possibility of an accident in one particular warehouse that can store up to 30,000 tons of wood pellets from the Green Circle Bio Energy plant in Cottondale. That much product creates a mountain that's 50 feet high at its peak, and heat sensors all along the pile are used to measure the mound's temperature at three different levels. Port Panama City Executive Director Wayne Stubbs said too much heat is a bad thing, but the openness of the warehouse and continual housekeeping ensures safety.
"You have to constantly keep working to prevent dust from building up on the various structural steel that makes up a steel building like this," Stubbs said. "After every ship we have to bring a crew in and try and blow it down and sweep it down and keep the dust from building up. The key to that is that you can't have a situation where the dust becomes so dense that you could have an explosion."
Stubbs said the density of the dust has been tested, and officials learned that it doesn't approach dangerous levels. The pellet warehouse has another advantage in its size and space.
"The most dangerous situation is an enclosed area, a confined area, and one of the advantages of a big open warehouse like this is you got a lot of space for expansion," he said. "You don't have a confined area. But it is a danger that we have to guard against. So we constantly clean it."
Setting Standards and Penalties
In ordinary circumstances, fire is a product of three things: oxygen, heat and fuel. But in a combustible dust explosion, two more factors are added. This "dust explosion pentagon" consists of oxygen, an ignition source such as heat or an electrical spark, fuel (i.e., the dust), dispersion of the dust and confinement. According to OSHA, an explosion can't happen if any one of these is missing or removed from the equation.
After the deadly explosions in 2003, OSHA decided to crack down on eliminating this potential killer. It published the Safety and Health Information Bulletin, "Combustible Dust in Industry: Preventing and Mitigating the Effects of Fire and Explosions" in 2005, then implemented the Combustible Dust National Emphasis Program after the U.S. Chemical Safety Board finished a study of combustible dust hazards in late 2006.
In 2009, OSHA developed standards for general industry after hosting six public stakeholder meetings throughout the country, convening an expert forum, conducting site visits and reviewing information collected through the agency's National Emphasis Program. Currently, OSHA is analyzing the economic impacts of several regulatory alternatives in preparation for the Small Business Regulatory Enforcement Fairness Act review, which is scheduled to begin this November.
Meanwhile, OSHA has written guidelines for analyzing and reducing the problem of combustible dust. Essentially, facilities need to carefully survey and identify material that has the potential for combustion when finely divided. They should analyze the processes that use, consume or produce such dusts and check hidden (and open) areas where dust can settle and accumulate. Methods of dispersion should also be considered as well as potential ignition sources.
OSHA also has standards for dust control and ignition control. A comprehensive guide for controlling dust and preventing explosions can be found in NFPA 654, Standard for the Prevention of Fire and Dust Explosions from the Manufacturing, Processing, and Handling of Combustible Particulate Solids.
The OSHA Standards section on the agency's Combustible Dust Web page (osha.gov/dsg/combustibledust/index.html) provides a complete list and links to combustible dust standards. The Web page also links to some related national consensus standards and several other helpful publications, including a fact sheet, a poster, guidance for hazard communications and a manual on firefighting precautions at facilities with combustible dust.
According to OSHA, 25 states, Puerto Rico and the Virgin Islands have their own state plans that are OSHA-approved. The state of Florida, however, goes by the federal OSHA standards. State plans are required to adopt standards that are at least as effective as federal OSHA standards, and many adopt standards identical to OSHA.
All OSHA penalties are established by the Occupational Safety and Health Act. A single serious violation will cost you $7,000, but willful and repeated violations can ding your company up to $70,000. Penalty amounts are determined on a case-by-case basis.
The following are some safety recommendations from osha:
Minimize the escape of dust from process equipment or ventilation systems

Use dust collection systems and filters

Utilize surfaces that minimize dust accumulation and facilitate cleaning

Provide access to all hidden areas to permit inspection

Inspect for dust residues in open and hidden areas, at regular intervals

Clean dust residues at regular intervals

Use cleaning methods that do not generate dust clouds, if ignition sources are present

Only use vacuum cleaners approved for dust collection

Locate relief valves away from dust hazard areas

Develop and implement a hazardous dust inspection, testing, housekeeping and control program (preferably in writing with established frequency and methods)
How to prevent dust from igniting:
Use appropriate electrical equipment and wiring methods

Control static electricity (including bonding of equipment to ground)

Control smoking, open flames and sparks

Control mechanical sparks and friction

Use separator devices to remove foreign materials capable of igniting combustibles from process materials

Separate heated surfaces from dusts

Separate heating systems from dusts

Proper use and type of industrial trucks

>>

Proper use of cartridge-activated tools

>>

Adequately maintain all the above equipment