Two Summits Geared Towards Putting Northwest Florida Into High Gear
Events Poised to Shore Up Northwest Florida Security and Infrastructure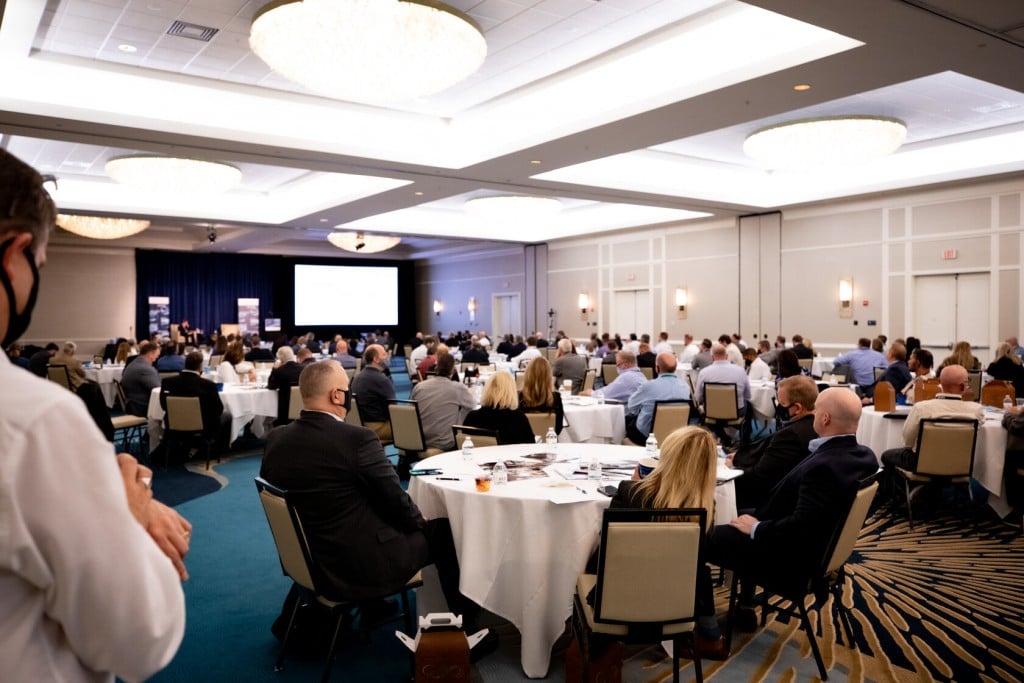 As a business leader, defense and security facilitator, and philanthropist throughout his life, William Loiry has possessed the keen skill of seeing needs and opportunities and then gathering the resources to be able to address them. His latest ventures include organizing influential summits that directly benefit the Northwest Florida region.
Since 1996, Loiry has had a considerable history of organizing large homeland and global security and defense energy summits in Washington D.C. In 2000, based off of attendee feedback from small and mid-size businesses, he decided to broaden the focus on both the summit subject matters and locations. From this came a series of first-ever Air Force Contracting Summits beginning in Northwest Florida.
Now in its ninth year, the annual summit will take place Feb. 8–9, 2022, at the Hilton Sandestin Beach Golf Resort & Spa. Yearly, this event brings together hundreds of contracting officers, contracting experts, military officials, defense agencies, subcontractors and business leaders.
Speakers from local bases Eglin, Tyndall and Hurlburt — alongside the Pentagon and military bases throughout the United States — have made this event nationally renowned. The summit covers a vast array of topics pertaining to the Air Force, including budgets, energy resilience opportunities, technology, contracting priorities, cyber protection, subcontracting, financing and more. Next year's event will again take place both in-person and virtually.
Inspired by the success of the Air Force summit and cognizant of the regions continued and accelerated growth, Loiry decided to host the first Northwest Florida Economic Summit on March 14–15, 2022, at the Sheraton Panama City Beach Golf & Spa Resort.
"Being here in Northwest Florida, I have a desire to see the region expand into other sectors that will sustain the region, so it is not so heavily dependent on solely tourism and the military," said Loiry. "The goal is to have all areas and sectors of Northwest Florida included in order to come up with a more comprehensive plan of where we want to go as a region."
Loiry states that another contributing factor to beginning the summit is the likely passage of massive federal spending on infrastructure throughout the United States. That will be a game changer for the next generation of roads, bridges and energy — and result in substantial new contracts and jobs.
The summit's topics of discussion will revolve around new technology initiatives, Northwest Florida as the "Cyber Coast," regional economic development programs, regional infrastructure priorities, regional energy resilience, military base construction, military community partnerships, strategies for winning new business contracts, public and private financing sources and more.
Both summits have a precise focus on helping businesses, especially small and mid-sized businesses, identify and obtain contracts. The summits work to gather resources, connections and funds all in one location for continued relationships and future business prospects.
"We want the region to expand in such a way that Northwest Florida is truly diversified in different sectors with high paying jobs that keep up with the fast paced expansion we are already experiencing," said Loiry. For more information on the 2022 Air Force Contracting Summit and the 2022 Northwest Florida Economic Summit, visit usdlf.org and northwestfloridaleadershipforum.org, respectively.