Training For Success
George Stone Technical Center helps meet growing demand for highly skilled workers.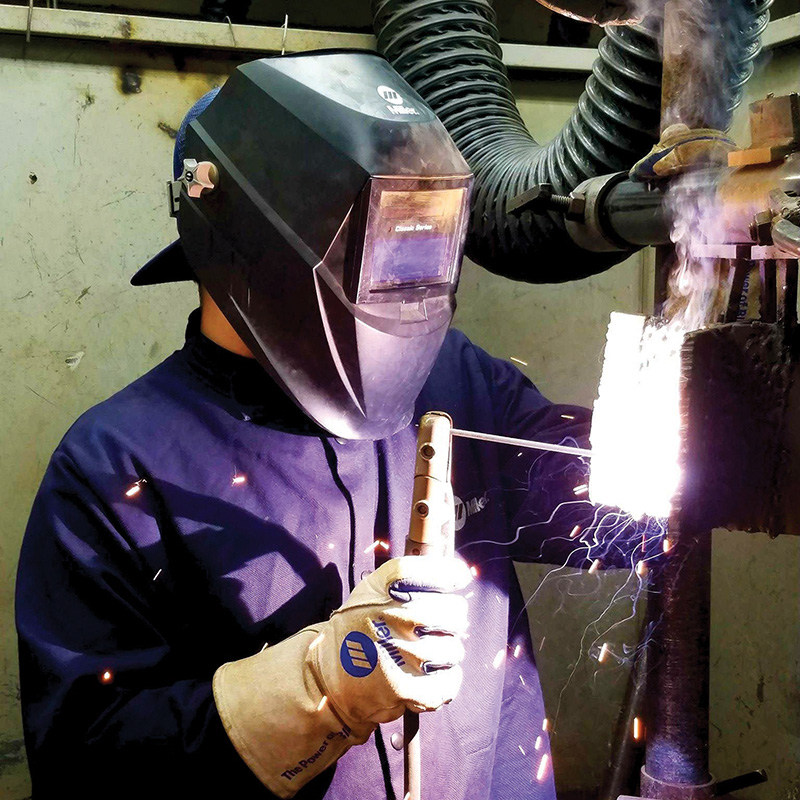 The George Stone Technical Center has been training the local workforce in high-skill, technical careers since the first classes were offered in September 1968.
Located in Pensacola, the school is part of the Escambia County School District and is accredited by the Council on Occupational Education. Principal Thomas Rollins has been with the school for five years and has been an educator for almost 30 years.
George Stone Technical Center partners with local businesses and industries to ensure that its training programs are preparing students for high-skill, high-wage and high-demand occupations.
"We really try and adapt our programs to what is needed in the community," Rollins said. "We work very closely with the local chambers of commerce, Career Source Florida and Career Source Escarosa."
For example, Rollins says welding is seeing tremendous growth. To meet the demand for skilled welders, classes are offered day and night. There has also been an increased need for manufacturing-based trades and IT, so programs are offered in aviation maintenance, marine service technology, electrical work, network support services (CISCO), network systems administration and cybersecurity.
The need for skilled workers will only increase as the local and regional economy becomes more and more diverse. But as Rollins sees it, right now there are not enough skilled technical workers to fill the positions that are expected to be available soon.
"We have a very large workforce of skilled laborers that's aging," he said. "People just don't build things and work with their hands to fix things like they used to. Now everything is on the computer or a TV screen — it's just a different time."
In fact, research shows that baby boomers are retiring in large numbers — as many as 10,000 a day nationwide.
But these are services and skills that will be needed, especially as the region sees an increase in manufacturing-type jobs, whether directly related to the Airbus facility in neighboring Alabama or the numerous military-related contractors and shipyards along the Gulf coast.
"There is a real opportunity in these fields," Rollins said. "These are going to be highly technical careers that will offer good wages and opportunities to grow in a career."
According to the Florida Chamber of Commerce, manufacturing contributes more than $40 billion to the state's economy and provides more than 90 percent of Florida's exports. It is also noted that for every 10 jobs created in the state's export-oriented manufacturing, 12 more jobs are created in transportation, warehousing and retail.
Most programs at George Stone tend to be about a year in length, which gives students the opportunity to learn a skill and join the workforce much quicker than if they were to attend a traditional four-year institution. George Stone also offers adult basic education and adult general education (GED) courses. Financial aid is offered for students who have earned a high school diploma or GED.
"We can help you no matter your level of education," Rollins said. "Our students can get most, if not all, of their education paid for (through various funding options)."
To learn more about the programs offered at the George Stone Technical Center, visit georgestonecenter.com or call (850) 941-6200.