Traffic Decongestants Won't Come Easily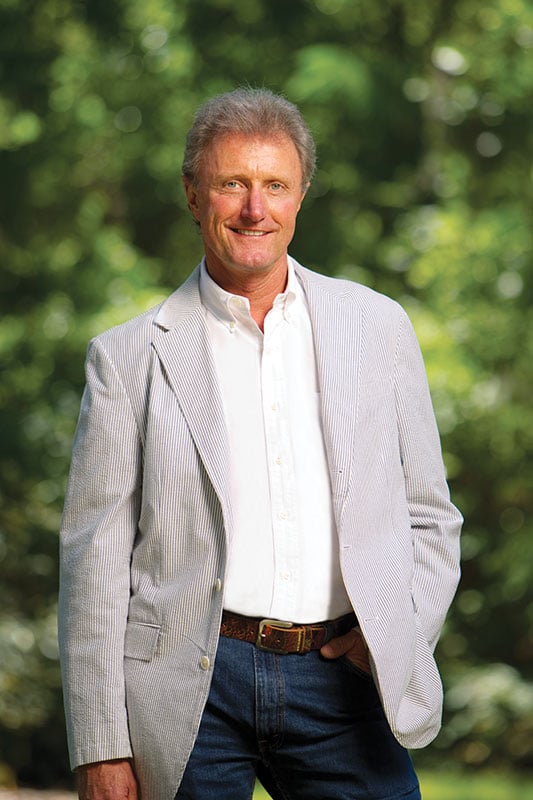 I do some of my best thinking behind the wheel and, ironically I suppose, while walking. But like most of you, I suspect, I don't often think about the roads, highways and interstates that serve the 850 region as a circulatory system as critical to the survival of our communities as a heart, arteries and veins are to each of us. Let a natural disaster or other calamity disrupt our asphalt and concrete pathways, however, and our reliance upon them immediately becomes apparent.
Editor Linda Kleindienst's project, "Road to Success," beginning on page 32 of this edition of 850, is a close examination of the status and future of transportation in Northwest Florida, particularly from Bay to Escambia counties — an area that has a close relationship with increasingly overwhelmed U.S. Highway 98 and coastal tributary, Highway 30A. The competition between burgeoning growth in population/visitation and infrastructure development, a dynamic long present in peninsular Florida, is now a pressing Panhandle reality.
Catching infrastructure up with growth will be a huge undertaking, as Linda points out, one complicated by big bumps in the road that include finite funding amounts and the inescapable need to work around or over water. And, the wheels of the transportation bureaucracy turn slowly. Sometimes, the number of stakeholders involved, ranging from local and regional planning organizations to elected officials at all levels of government to road and highway departments, seems to be as great as the number of cars between the shoulders.
Meanwhile, the stakes are high, both in terms of quality-of-life considerations and economic development. Transportation systems dictate whether, where and which businesses come to town.
For a national perspective on rubber-tire transportation in our country, I turned to the website of the American Road and Transportation Builders Association. There, I learned that:
The cost to construct a new two-lane undivided road ranges from $2 million to $3 million per mile in rural areas and about $3 million to $5 million in urban areas.
Building a new four-lane highway costs $4 million to $6 million per mile in rural and suburban areas and $8 million to $10 million per mile in urban areas.
Milling and resurfacing a four-lane road runs about $1.25 million per mile.
The state reporting the best road conditions is Nevada, with only 2.2 percent of federal-aid highway miles in poor or mediocre condition. Florida is fourth at 4.8 percent. (It's a good thing that we don't have frost heave to deal with.)
Highway capacity has been growing slowly in recent years. Currently, the U.S. has 4.12 million miles of roads. Between 2000 and 2013, the U.S. built an average of 13,788 miles of new roads per year. This, along with widening of existing roads, added 31,217 lane-miles per year. So, the capacity of the highway system grew only 5.3 percent during those 13 years. At the same time, the U.S. population grew 12 percent and the number of licensed drivers grew by 11 percent, while the number of vehicle miles traveled on the nation's highways grew 8.8 percent.
More than 64 percent of the new road capacity added during that time represented local roads to develop new residential neighborhoods. Only 18 percent represented new capacity on the Interstate Highways and other major roads that carry most highway traffic. (It's no wonder congestion increases every year.)
All of these numbers are enough to make me wonder how we managed to build our highway system in the first place, and they strongly suggest that we are going to have to find ways to make domestic needs a bigger priority in years ahead.
Mass transportation may help reduce traffic flow, but the financial feasibility of such alternatives is hard to achieve. There was a time a few years back when a Bay County commissioner proposed a cross-bay passenger ferry as a way to eliminate or postpone the need for construction of a replacement Hathaway Bridge. Needless to say, those numbers didn't work out.
I suppose that Americans' relationship with the automobile and personal transportation is to blame. But that love affair isn't going to subside any time soon.
Least of all mine.
Travel safe this summer.