Tracking Calls in Today's Digital Age
Don't ignore the benefit of older technology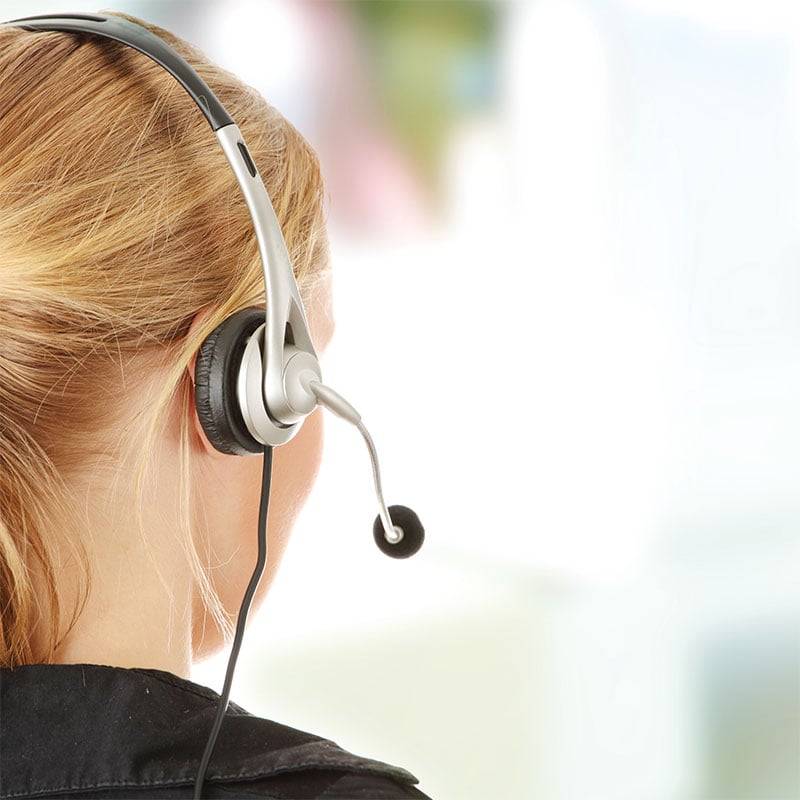 With the growing influence of the Internet on our daily lives, everything is going digital. For businesses, that means more and more of the focus is directed at online marketing and selling. But despite all the Internet buzz, the phone is still the primary form of communication between customers and a majority of businesses. Even within the online space, 64 percent of businesses say that phone calls are the most valuable leads they receive.
Despite that, when you ask people to describe their phone calls — which sources and ads are driving people to call, how much revenue they are generating, etc. — almost no one can.
Because of this, marketers and business owners often have limited insight into just how well their advertising campaigns are working. And the reality is that a lot of advertising dollars are wasted on ads that simply aren't producing results when that money could be better spent on more effective ads.
It doesn't have to be such a guessing game, though.
Call tracking is a relatively new and little-known marketing strategy, but it offers huge advantages to savvy marketers who make use of it. It gives precise insight into that big question that everyone wishes to better understand: Which ad campaigns are working, and which are just wasting money? And it's actually a really simple thing to start doing. It works by assigning a unique phone number to each ad or campaign you want to measure, and then doing just that — measuring the calls from each phone number.
By using an online phone number provider that just forwards the calls to your existing office number, it's easy and cost-effective to get the additional numbers. More importantly, though, online phone number providers will include call tracking reports that allow you to view your call data in a variety of charts and graphs that make it a snap to see which ads are driving calls.
Other Analytics Derived From Call Data
In addition to call tracking for attribution purposes, hosted communication services can serve as a great asset to your business in a variety of other ways.
Call Recording
The person answering your phone is often responsible for the first impression that people have of your company. Matt Thompson, managing partner of Madison Social restaurant and bar in Tallahassee, utilizes call recording in addition to call tracking for this very reason. The owners recognize the need to continuously monitor their customer experience to ensure that their brand is represented properly.
"Not only can we track where people are coming from, we can add accountability to the customer experience by listening to a few calls a week," Thompson said.
Taking call recording a step further, there are companies that gather a sample of your call recordings to conduct a thorough analysis in order to gain a better understanding of callers' interests and intentions. This insight is then used to better train employees who will be answering phone calls so that they are prepared for objections and have a better idea of what's important to callers.
For example, a hotel used this service and found that people were about 40 percent more likely to book a room if they knew about the hotel's pool. By highlighting the availability of their pool on reservation inquiries, the hotel was able to increase its booking rate in the summer months.

Advanced Caller ID
If you really want to get the most out of your call analytics, advanced caller ID services can provide you with an in-depth report about your callers. By cross-referencing the caller's phone number against demographic databases, advanced caller ID services can provide incredibly detailed data points such as address, estimated income, job industry, political affiliation, homeowner status, mortgage value and more. This is information that helps you better target customers in the future and really understand who's responding to your campaigns.
What Does This Mean to Your Business?
Let's say you are the owner of a local home-services company. You already have a website and a mix of traditional ads, and most of your new business is prompted by phone calls from potential customers seeking to learn more about your pricing. You've added call tracking to your advertising efforts in order to measure results. Maybe you've weeded out an ad method that wasn't producing and shifted those funds into a more lucrative method.
Your phone is ringing off the hook with new business opportunities. All of your calls are integrated online into detailed reports. You're able to play back your calls for any details you missed, or maybe you're using the recordings for training purposes for a receptionist.
Your advanced caller ID data is displaying that a large percentage of your calls are from middle-age women with above-average income. A majority of your phone calls are coming in between 10 a.m. and 2 p.m. and last about three minutes. Now imagine how much more effective your marketing would be if you had these kinds of tools at work for your business.
---
Jamie Nichols works in marketing for Tallahassee-based HostedNumbers.com.