Tools to protect your investment in your business
Mark Twain was a smart man. And 144 years later, it behooves us to pay attention.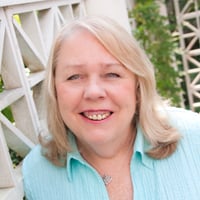 "No man's life, liberty, or property are safe while the legislature is in session." — Mark Twain, 1866
Mark Twain was a smart man. And 144 years later, it behooves us to pay attention.
In some ways, it's easy to ignore the Florida Legislature, unless you or your spouse works for the state, you live in or near Tallahassee or you lobby state lawmakers. Many of the issues debated during a legislative session get little or no media attention. And with all that goes on in a person's daily work and personal life, it's almost easy to understand why it is difficult to set aside some time to find out exactly what is happening in Tallahassee.
But a wise businessman or businesswoman should not be lulled into complacency. We live in a republic and should all remember that it's incumbent on the people — especially those holding a voter registration card — to understand what is happening with their state government. What the Legislature and state agencies do each day affects nearly every aspect of our daily life — from the education our children receive to controlling the quality of the air we breathe and water we drink to building the roads we need to move people and products around the state. More importantly, every day it meets, the Legislature could be voting on something that will affect your business's bottom line.
Quick quiz. Without looking at your voter registration card, can you name your state representative? Your state senator? Or at least maybe your congressman? If you can rattle off the names, you are in the minority. (I recently asked this question of two family members — a doctor and a university professor. Neither could answer it.)
The main features of this month's 850 Magazine focus on the people and issues associated with the 2010 Legislature. Call it a mini-primer that can begin preparing you for the annual legislative session, which begins March 2. (No real surprise this would be our focus — can't help myself after covering the Legislature for 30 years.)
We would like to give you the tools needed to protect your investment in your business. Do you know what the Legislature is thinking about doing with worker compensation insurance, unemployment compensation insurance, property insurance, property taxes or — especially if you are in Northwest Florida's tourism industry or involved in a business associated with the military — the issue of drilling for oil and natural gas off the Florida shoreline?
Hopefully, as you read through this issue you picked up some useful tidbits of information. And you can keep yourself educated from here on out by following issues and specific bills via the Legislature's Web site, leg.fl.state.us. The latest news involving business issues is also accessible through Web sites operated by the state's two largest business lobbies, Associated Industries of Florida and the Florida Chamber of Commerce. If you belong to a state professional association, it should also provide you with legislative actions. And at 850 we will work at updating our Web site to bring you legislative news.
Now, here comes the best part. Don't like what you see coming out of Tallahassee? Worried that a measure moving through the House or Senate will hurt your bottom line? Unlike your counterparts in Central and South Florida, you in Northwest Florida live and work close to the Tower of Power in downtown Tallahassee. And you can testify before House and Senate committees (in addition to seeking an appointment with your local legislator either in Tallahassee or back in the home district).
The tools are there at your fingertips. Now it is up to you to use them wisely.
Is there a way you think that we at 850 can help? Please don't hesitate to make suggestions — we want to hear what you have to say. Just drop me a note.
I look forward to hearing from you.