Tipping Point
Tallahassee's entrepreneurial ecosystem is coming together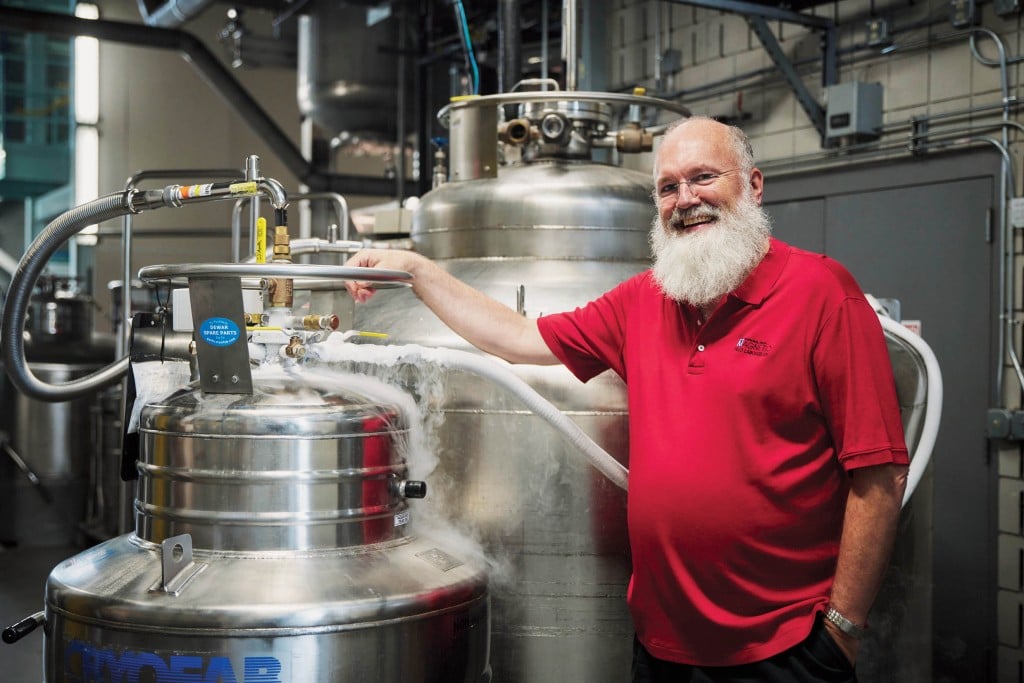 Trying to assess Tallahassee's chances of attracting high-tech businesses by reviewing metrics at the Tallahassee Leon County Office of Economic Vitality (OEV) website is not unlike reading tea leaves.
The OEV's database is dense with analytical and statistical measures that touch on every aspect of the city's economic life. It's enough to confound the average person. Best to consult an expert.
Such is Dan Lucas, head of OEV's Division of Research and Business Analytics, which monitors the key economic indicators and trends affecting the local economy.
Lucas will concede a layperson's view that the pertinent numbers on the OEV's monthly and quarterly economic reports appear generally headed in a positive direction relative to employment, unemployment, sales and tourist tax receipts, average weekly wage and other important measures.
What he will not do, however, is validate a layman's surmise that the economic climate, therefore, appears conducive for attracting businesses, especially in science/innovation and advanced manufacturing, which a 20ı8 study identified as two Tallahassee-Leon County targeted industries.
The leap from the metrics to prognostications is a risky one, and Lucas is careful to avoid speculation.
Rather, he explains that the three categories of economic indicators deal with "a time horizon, not whether we are doing better or worse."
Leading indicators, he notes, point toward possible future events, while lagging and coincident indicators affirm patterns already in progress, or occurring in real time, respectively.
An indicator's importance is audience dependent, he explains. For example, while labor generally values a low unemployment rate and high average wages, the same indicators could make business recruitment and expansion more challenging.
Other caveats: Annual data provides a broader perspective than monthly/quarterly updates on long-term strategic objectives, and the seasonality of metrics must be recognized.
As to the local economy, manufacturing and transportation/logistics are projected to grow about ı4 percent during 202ı–2026, based on federal sources.
"But keep in mind that projections are an approximation based on various assumptions," Lucas cautions. "And some assumptions will later turn out to be wrong."
Cautions aside, others are more willing to speculate on the city's potential.
"We have something here better than Palo Alto, Boston and Austin," says Ricardo Schneider, Danfoss Turbocor president and magnetic technologies advocate. "There is no other magnetic ecosystem like this."
His advice to the OEV's marketing arm, he says, is to pursue companies in magnetic science technologies and high-tech manufacturing, such as Siemens, GE and Mitsubishi.
"And it's starting to work," Schneider says. "There's more collaboration and dialogue among the players. We have in our community an unbelievably good dialogue that is very encouraging, and it's growing."
MagLab director Dr. Greg Boebinger likewise sees possibilities.
"Virtually any industry whose machinery's moving parts come into direct contact with each other is considering whether motors made from stronger permanent magnets could help advance their goals," Boebinger said.
He takes encouragement from the National Science Foundation's increasing interest in research that demonstrates clear economic benefits. The agency, he notes, has created a new directorate that seeks to spur technology/innovation partnerships and accelerate the marketability of research.
"That's how we know that we got on the right train ı0 years ago," Boebinger says, referring to the concerted effort to market Tallahassee around magnetics.
The NSF also wants to fund places around the country that already have key elements in place and hence the potential to become regional economic powerhouses.
"This is not to make Silicon Valley or the Boston area more effective," he said. "This is to create new innovation engines elsewhere in the country."
Tallahassee, he suggested, is a prime candidate for such an initiative.
Ron Miller, executive director of the Leon County Research and Development Authority that governs Innovation Park, sees aspects of the vision to make Tallahassee a technologies ecosystem coming to fruition.
"There's a lot happening," Miller said.
He pointed to groundbreakings for the FSU Interdisciplinary Research and Commercialization Building and the North Florida Innovation Labs.
He's particularly excited about the latter, a $25 million incubator that will focus on helping grow startup businesses in hard science and high-tech.
Another positive he sees is Tallahassee's plan to create a gateway from the airport to Innovation Park, bringing the latter greater visibility and accessibility.
"I think there's a good climate in Tallahassee for attracting not only magnetic technology companies, but also other companies that can benefit from magnetic development," Miller said.
Success, however, will require combining business attraction with the in-house development of early stage companies.
"It's easier to grow your own than compete with other communities based on incentives," Miller said. "You also need to have an entrepreneurial ecosystem. I believe we're at the tipping point where things are coming together." ▪