Things You Must Consider Before Starting a Business
Planning and adaptability are key to longevity in business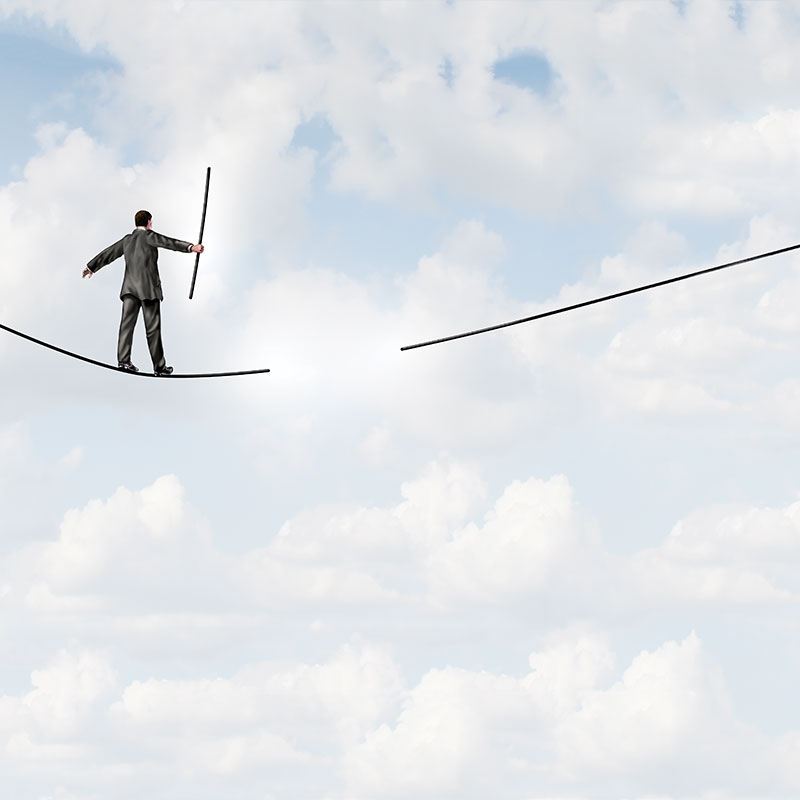 When Shannon Bruzek and her business partner opened a blueprint service in Panama City four years ago, they looked like an ideal tandem.
Bruzek holds a business degree and had worked in construction as a project manager for a builder. She reads blueprints like Bernstein read sheet music. Her partner possessed on-point experience in producing blueprints.
But before the fledgling business could gain much traction, the partner dropped out, leaving Bruzek to go it alone. The difference between the two women likely is what Emmanuel Hernandez, an assistant professor of business and technology at Gulf Coast State College, calls "mindset."
Hernandez, whose specialty is entrepreneurship, finds that businesses fail and entrepreneurs bail for one or more of three reasons.
"The business model may not be durable enough and proves unsustainable," he says. "The founder of a business may make the mistake of trying to go it alone. Few people can make that work; building a business is a team sport.
"Or it may be that the would-be entrepreneur just didn't have the right mindset."
Whenever someone with a desire to start a business approaches Hernandez seeking consulting services, he screens the person by asking two fundamental and related questions: What do you really want to do? What makes you happy?
If the answers are consistent with business ownership, Hernandez drills deeper to discover how risk-tolerant the person is and whether he or she is prepared to develop relationships with others in pursuit of the individual's goals.
"If you're thinking about opening a business because you don't like the experience of selling yourself to employers, think again," Hernandez advises. "You're better off just finding a job."
As a new business owner, Bruzek anticipated that profits would not come quickly. Fortunately, her husband's income as an Air Force officer was enough to support the Bruzek household by itself. Her partner, however, couldn't get comfortable with uncertainty. Confronted by a reality check, she recognized that she had to have a regular paycheck.
"No business owner enjoys immediate financial success," says Johnny Branch, a certified business consultant with the Small Business Development Center at the University of West Florida. "For six months to two years, you'll be losing money. You've got to be able to sustain your business with savings or income from elsewhere.
"And if you're not careful, you'll wind up spending more money on marketing alone than you generate in sales."
In combination, Branch and his Small Business Development Center cohort Len Eichler have worked more than 40 years as consultants to businesses young, old and unborn. In aspect, if not in effect, the two men bring to mind Laurel and Hardy. Branch, the angular member of the pair, is the numbers guy. The more expansive Eichler, fittingly somehow, focuses not on pencil sharpening but on operations and marketing.
Each recognizes the other's expertise as critical to a business.
"Sitting here right now," Eichler comments admiringly, "Johnny can tell you if he made money today. Other businesses don't know until they get their monthly financials."
Branch's knack that way is the product of decades of experience. For 33 years, he has owned and managed a seemingly timeless Panama City drive-in restaurant, Tally Ho, that was established in 1949.
"But even in my business, change is the only constant," Branch has found. "You've got to track your numbers. Are you achieving your goals or not? If not, take that business plan you wrote in pencil and change it."
Assuming you have a business plan. Eichler encounters a surprising number of businesses that are "too much like the post office. They don't have a plan — and they don't have taxpayers to bail them out."
Eichler concedes that business failure statistics — eight of 10 startups crash and burn within the first 18 months, according to Bloomberg — are sobering. But he says that if you could look only at those enterprises that launch with a good business model and solid management, the success rate would be impressively high.
Hernandez notes that more than 60 percent of businesses hatched by incubator programs survive five years or longer.
A good business plan will distinguish a business from its competitors, Branch and Eichler agree. And good management requires an ability, Bruzek has learned, to not just tell customers what you do, but specifically what you can do for them.
Eichler draws upon lawn services as an example of a business that can be hard to sustain. The barriers to entry are slight, so a lot of people get in — and that makes arriving at a distinctive, competitive edge hard to do. Those that survive tend to develop customer relationships that others neglect.
"I see lawn services that arrive at a residence, cut and edge the lawn, blow off the driveway and leave without ever knocking on the customer's door," Eichler says. "You need to maximize your visit and enhance your reputation by doing more. There's nothing that says a lawn service cannot wash windows or sweep off a roof."
"Be a personable person," Branch advises. "People like doing business with people they like."
Bruzek gets that.
"I'm old school," she says. "I've built my business based on word of mouth and approaching people and asking them to give me a chance. My father was a pharmaceutical sales rep for 40 years (back in the day when males were hired into such jobs), and he taught me the importance of doing right by your customers and making them feel appreciated."
Bruzek's business is modestly appointed, but it does offer a couch where contractors can and do take a load off while trading good-natured ribbings with Bruzek.
"The first few years were white knuckle," Bruzek easily recalls. "From month to month, I didn't know if I was going to be able to pay my bills. But I told myself that the opposite of immediate gratification doesn't have to be disappointment. I set weekly goals for myself and derived satisfaction from making them while maintaining a long-term perspective."
Bruzek has cleared hurdles that trip many others. She has a part-time employee and plans to hire a second one soon. Four years later, she has time for her.
"I can go to an appointment now," she says. "The only frantic moment I experienced so far this year was when my accountant showed me my tax bill."
Not that there is any opportunity to relax.
"You've got to have a change strategy," Eichler stresses. "Technologies change radically overnight. Given e-commerce, businesses today face international competition when a few years ago they just had to worry about the guy across the street.
"Just think, 10 years ago, 50 percent of the people in the world had never made a phone call. Now we're hearing that in 2020, 80 percent of adults worldwide will have a smartphone."
And at that, Eichler's cell phone vibrates.
Survival Techniques
» Don't be the post office. Develop a business model that works.
» Don't go it alone. Pursue relationships with helpful people, even if you don't like them.
» Know your costs. Customers will feast on underpriced products or services.
» Maintain control of the checkbook. Some duties just can't be delegated.
» Pay the civic rent. Choose ways to be visibly involved in the community.
» Ask customers to recommend you to others. Word of mouth never gets old.
» Respect change as inevitable. Stagnation leads to fossilization.
» Don't open a new restaurant. Acquiring one with good numbers is a better bet.
» Understand your business's potential. And set goals accordingly.
» Adapt to your employees. Work with them and they'll help you succeed.
---
Sources: Johnny Branch and Len Eichler, Small Business Development Center, University of West Florida; Emmanuel Hernandez, Gulf Coast State College