The State of Commercial Real Estate
There are bargains to be found as Northwest Florida's once-sinking commercial real estate market slowly recovers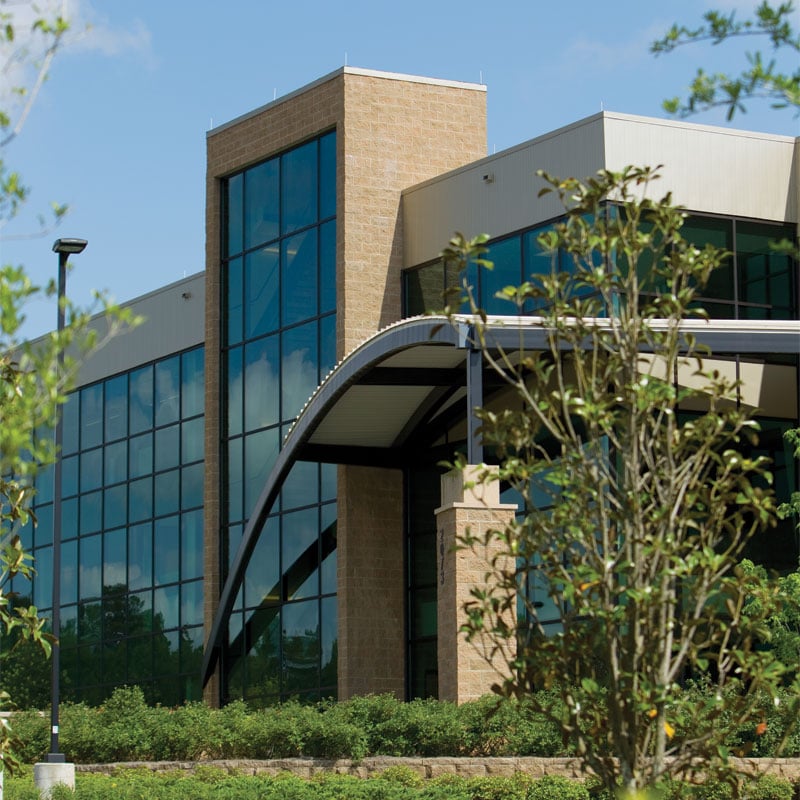 Northwest Florida's commercial real estate has taken a devastating financial punch the last few years, a victim of the Great Recession and, in some parts of the region, last year's Gulf oil spill.
Many businesses shuttered their doors. Empty offices, retail outlets and restaurants were scattered across the landscape from Pensacola to Monticello.
But experts say the times they are now a-changin'. This year, as the national and state economies struggle to right themselves, so too is the 850 region's commercial real estate market.
"It's nowhere near recovery, but it's headed that way," said Ed Murray, president and co-founder of Tallahassee-based TALCOR Commercial Real Estate Services and a 27-year veteran of the industry. "It's substantially better than two years ago."
Companies that have been tightening their belts since the bottom dropped out of the economy are starting to see the light at the end of the tunnel, said Jim Hizer, president of the Pensacola Bay Area Chamber of Commerce. "More and more companies, large and small, are considering investments."
Malls are being transformed. Commercial parks are expanding. The surplus of office space is beginning to dwindle. Empty apartments are being filled, growing the need for more multi-family dwellings. "Big Box" stores like Walmart and Best Buy are looking for scaled-down properties to expand their presence in new, smaller markets. Out-of-state retailers are again looking to move into growing markets — and property owners are ready to make them a deal.
"Landlords are being very aggressive," said Daniel Wagnon, a shareholder with Structure Commercial Real Estate in Tallahassee. "The deals we're seeing are (priced up to) 30 percent below 2006 levels."
Change is coming faster in some parts of the region than in others. But the certainty is that the population of Northwest Florida is growing, in some of our counties by double digits. Between 2000 and 2010, Leon County grew by 15 percent, Bay County by nearly 14 percent and Santa Rosa County by 28.6 percent.
Those new residents need services and goods. And more will be coming — retiring boomers for certain, as well as thousands connected to changes at local military bases. The F-35 Joint Strike Fighter and the Army's 7th Special Forces are moving to Eglin Air Force Base — a change that by itself is expected to bring about 10,000 troops and dependents into the region.
"Eglin is one of two bases getting the F-35 and that's going to bring a lot of jobs to the area. We're already working with several defense contractors who will be moving big numbers of people here when the plane gets here," said Craig Barrett, CEO of NBI, which has offices in Fort Walton Beach and South Florida and plans to open one soon in Panama City.
Meanwhile, he added, prices are just right for savvy investors who have been waiting for this market.
"Pricing is at the bottom," Barrett said. "Right now is the worst time to sell and the best time to buy."
Capital Region
Fishing tournaments for employee's families. Soapbox derbies. Green technology. Unlimited broadband width.
Summit East is a 117-acre high-tech campus in Tallahassee where 27 companies employ up to 550 workers — and that's just in Phase One, which is now built out. Phase Two's 60 acres have 15 parcels that will be ready to build this summer. Two parcels were sold even before the launch of a new marketing campaign for the park, which is located east of downtown and has easy access to Interstate 10.
"When other parks have 15 percent vacancies, we're 95 percent leased up," said George Banks, broker and managing member of Summit Group Commercial Properties. "A lot of it has to do with identifying the businesses you are trying to attract."
The technology alone has helped attract companies like Florida Commerce Credit Union, IBM, URS Engineering, Mainline, Megas Software and United Technologies.
While Summit East may have a unique success story, local realtors say that Tallahassee has not been as hard hit on the commercial real estate front as counties to the west.
Carlton Dean, managing director for Sperry Van Ness/Southland Commercial Real Estate Advisors in North Florida, said the local market has been partly protected by its universities and public sector jobs.
"Tallahassee has few retail properties that are distressed (other than the Tallahassee Mall) … . Restaurant demand is as strong as it has ever been," Dean said. "Many of the businesses that are already located here have used this economic downturn as a time to re-evaluate their real estate occupancy costs and take advantage of lower prices by negotiating restructured or new leases."
While a few pockets of retail have held up, like in Midtown, rents in the city's northeast sector that were averaging as high as $25 per square foot are now down to $15. Many local businesses have used those kind of financial breaks to downsize their office space and save money.
"They were happy to get the deal, but that's not good for the economy," said Jim Bettinger, managing director and broker of Regional Real Estate Group. "But I think that has stopped. We're starting to see signs that it's loosening up. Right now we're working with users for a total of 55,000 square feet. That's a good chunk. A couple of (local) businesses are expanding; two are new."
To help the situation, local brokers say the city and county have become more pro-development, helping to fast-track new projects.
Said Danny Manausa, a real estate attorney involved in projects from drafting contracts to permit approval: "They finally realized, you grow or you die."
Emerald Coast & Bay County
There's no doubt that developer Peter Bos of Legendary Inc. is optimistic about the future of the Emerald Coast, and in particular, Destin's East Pass.
"What makes the Gulf Coast unique is the East Pass. We have a lot of beach everywhere, but there is only one East Pass," he said.
This explains his $200 million investment in HarborWalk Village, which includes the Emerald Grande hotel and Destin Harbor-side village with shops, restaurants, condominiums and entertainment. The project is about half finished.
Construction on Phase II will begin "when the economy stabilizes and improves," Bos said.
Plans include an additional 100,000 square feet of retail space, for a total of 200,000, and 250 combined hotel/condominium units. No cost estimate is available yet.
The commercial real estate market in Northwest Florida's coastal communities took a major hit from the recession and oil spill, but improvements and new service at local airports, along with changes at local military bases, may become part of the answer to local prayers for an expedited recovery.
"Probably one of the hottest markets in commercial has been Fort Walton Beach … because of the ramp-up in military spending," said John Paul Somers, a broker who handles commercial and residential real estate from Pensacola to Panama City. "With the massive migration of personnel and their families, you will have friends, high-tech companies, defense contractors (and) people in support functions coming to this area."
The region's focus on the aerospace and aviation sector because of the military is also expected to help boost the desirability of local commercial and industrial properties. Among the major marketers is The St. Joe Company, which hopes to fill industrial space around the new Northwest Florida Beaches International Airport in Bay County with defense-related companies.
New low-cost passenger service by Southwest Airlines at the Bay County airport and Vision Airlines at Northwest Florida Regional Airport (Okaloosa County) is another asset local realtors believe will have a positive impact on the local business economy. Not only do the affordable flights open the region to more visitors who otherwise might not have come to the area, giving a boost to the tourist industry, it introduces Northwest Florida to potential entrepreneurs and national companies looking to expand.
"The first thing we're focusing on is site consultants — 70 to 80 percent of all projects come through them," said Neal Wade, senior vice president of economic development for St. Joe, who is working to market the company's major commercial real estate project, VentureCrossings, at the airport. "We have found that Northwest Florida is a fairly unknown region, so we are working on them as much as we possibly can.
We've been a somewhat forgotten area, but I think that's going to change."
On the retail side, even outlet malls like Silver Sands in Destin experienced some downturn.
"We've been flat the last couple of years," said Art Butterfield, vice president of leasing for Howard Group, which owns Silver Sands and Grand Boulevard. "To be flat is the new up."
While some say they feel like they are turning the Titantic, they are beginning to see some change.
Last year Rooms To Go opened a 30,000-square-foot showroom in Destin Commons and later this year Lowe's Home Improvement will open a new 94,000 square foot store there.
"We do extensive research before considering any site in any community, and we look at hundreds of factors before making a decision … (including) home ownership in the area, population, access to major roadways … growth in the community," said Stacey Lentz, a spokesperson for Lowe's.
Silver Sands has 100 designer factory stores with 465,200 feet of retail space — and only an 8 percent vacancy rate. The stores that bounced back the quickest are the ones selling luxury goods because "the people at the top are loosening their purse strings," Butterfield said.
Value retailing, he added, remains fairly strong. Consumers have gotten into the mindset of frugality — and with high gas prices they'll likely continue looking for bargains.
Of course, those looking to sell or lease office and retail space or restaurant locations are also willing to make deals. Rents and sale prices have been cut. Shopping centers are willing to put up better signage or reposition some tenants into more visible locations. Deals are being cut to customize office space for new tenants.
David Lee, general manager of Pier Park in Panama City Beach, said he didn't lower rent, but worked with his tenants to make sure they could pay their bills.
"It was in all of our best interests to work through those issues during difficult times," he said.
Pier Park, which opened in 2008 and covers 100 acres between U.S. 98 and Front Beach Road, has about 1 million square feet of retail and restaurant space. The occupancy rate is "well above" 95 percent and about half the tenants are local entrepreneurs.
Santa Rosa Beach's WalMart Controversy
A 76,727-square foot Walmart Supercenter opened on U.S. 98 in Santa Rosa Beach last June, but the project was met with debate. Opponents cited environmental concerns and worries about the impact on small business. Supporters focused on sales tax revenue, job creation and below-market prices for a struggling work force.
"I believe our area businesses have expressed mixed feelings through the process of Walmart coming to town. On one hand, many are concerned about commercializing our pristine coast and taking away from our local businesses already established here. On the other hand, many are happy to see the economic development our area is experiencing. In any case, it is here and we are resilient and resourceful residents willing to make the best of this change," said Kitty Whitney, president and CEO of the Walton Area Chamber of Commerce.
The store has hired about 215 associates, 75 percent of whom are new to the company.
"We offer something new," Lee explained. "We not only have retail, but amusements, restaurants, the beach. It's a unique overall experience that isn't offered anywhere else in Northwest Florida."
Pensacola
One of the slowest areas to rebound in the 850 region has been Pensacola, which in March had 10.3 percent unemployment and was one of Northwest Florida's slowest growing counties over the past decade.
What has been selling mostly has been the very low end — property that is distressed, bank-owned land and property people need to turn into cash.
"There have been a couple of commercial building starts around here, but two does not make a trend," said Mike Mangrum, director of commercial real estate for Coldwell Banker in Pensacola. "Residential real estate has begun to rebound, but not so much in commercial."
Leasing is what has sustained the local commercial real estate market in the toughest times, "it's what has kept a lot of folks alive," explained Mangrum, chairman of the Pensacola Association of Realtors. Some people who owned had to sell and get into rental or had to downsize, so that kept some deal action going, but not what Mangrum would classify as economic development.
Office space remains a soft market — but rates are down, and it's a good time for businesses to move in.
"In the wake of the oil spill, some companies teetered or went out," said Hizer of the Pensacola Chamber. "We probably hit the high water mark of vacant space last fall, but the market is now recovering. Our tourist numbers have been up four months in a row. In February this year, they were 30 percent higher than February of 2010."
Some new commercial projects are slowly beginning to pop up in the region. A $42 million development, which includes a Hyatt Place hotel and a mix of office and retail, is underway at the Pensacola Gulf Coast Regional Airport. The construction is expected to employ 500 people and, on completion, the businesses to be located there are expected to create 235 jobs. And improvement money is being pumped into businesses like the Margaritaville Beach Hotel.
In downtown Pensacola, the old sewage treatment plant has finally been torn down to make way for a community Maritime Park and technology center — something long sought by the local business community.
Last year the Chamber launched Vision 2015, an economic development campaign designed to create 3,000 new jobs, and this summer it plans to kick off a major marketing campaign to lure new industry and business.
Echoing a theme repeated in other areas of the region, Hizer added, "We need to raise our visibility with the professional site selector community. Northwest Florida has not been on the radar. In the next couple of months we have trips planned to strategic markets like Atlanta, New York City and Chicago to increase our visibility. We're going to get there."
Rural
Small towns scattered between the cattle ranches, cotton fields and farms of Northwest Florida probably face the biggest challenge when it comes to luring industry and manufacturing plants that will boost their commercial real estate market.
Opportunity Florida has won a $23.6 million federal grant to provide a broadband network in eight rural counties — Calhoun, Franklin, Gadsden, Gulf, Holmes, Jackson, Liberty and Washington. Many hope the technology boost will encourage the development of more commercial properties.
Another glimmer of hope is the project to turn Port St. Joe into a deepwater port that would then encourage more commercial development in the region, especially around the port and at the Port St. Joe Commercial Park.
For Jackson County, meanwhile, it was a major victory to win a Love truck stop planned for the interchange at U.S. Highway 231 and I-10.
"I hope it will plant the seed at a sleepy intersection," said Robby Roberts, the former Chamber of Commerce chairman who runs Prudential Jim Roberts Realty in Marianna.
To put it mildly, he adds, "It's been kind of dead." The county suffered a major blow several years ago when it lost Alliance Laundry, which occupied a still-vacant 284,000-square-foot plant that employed 450.
Yet it does have the 75-acre Family Dollar distribution center at I-10 and Green Circle Bio Energy, which built the world's largest wood pellet plant in Cottondale.
"We have the interstate, the rail system, the rivers, the new airport," Roberts said. "The stars are trying to line up somehow. When they do, there will be great things happening here."
Writers Jason Dehart and Ann McQueen contributed to this report.