The Route to Northwest Florida's Economic Vitality is Through its Transportation System
Road to Success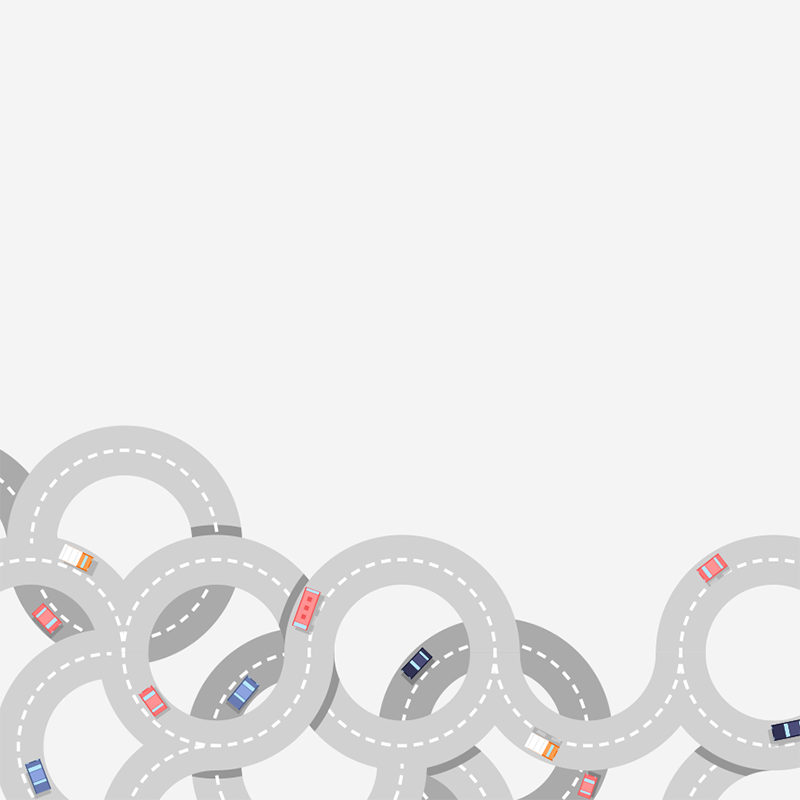 Transportation is defined by Merriam Webster as the act or process of moving people or things from one place to another. And, since the beginning of mankind, we've used a variety of methods to do so.
---
The Old Silk Road was essential to commerce in 200 BC. And while the Romans were renowned for their world-conquering ways, they were master road builders as well, developing a network that helped keep that sprawling empire together for centuries.
Rivers were instrumental in moving people and heavy goods during the western movement of the early settlers in North America. Railroads opened up more opportunities for moving cargo and settlers — Florida's development certainly got a boost in the 1800s from railroads built by Henry Flagler and Henry Plant. And the federal interstate system championed by President Dwight D. Eisenhower, who was influenced by the ease of movement on Germany's Autobahn system during World War II, opened access to myriad new locations for Americans looking to relocate in the mid-1900s.
Florida's population boom in the decades following World War II put a stress on the state's ability to efficiently move the newcomers, but the network of roads has continued to expand in an effort to meet the challenges in most regions.
Now it is Northwest Florida's turn to find itself in the middle of a growth spurt. More people (residents and tourists) means more traffic. And that's becoming a growing problem.
"Transportation is economic development," Harold Barley, executive director of MetroPlan Orlando, told participants at a Transportation Symposium sponsored by the West Florida Regional Planning Council last fall. "If people and goods aren't moving, there is no economy. If you can't get there, the land has no commercial value."
Roads Mean Jobs
The decision by Bass Pro Shops to move into Leon County and Tallahassee is a great example of how important roads are in developing an economy.
Bass Pro Shops is a huge get, bringing jobs, money, visitors and a certain cachet to a community. Its customers travel an average of 50 miles and 2½ hours to shop there. Leon County Administrator Vince Long knew if and when the regional outdoors mega-retailer came knocking, it was going to be with a list of demands for infrastructure, fast-track permitting and a request for $6 million in economic incentives.
One day, a representative of Bass Pro did appear, but the company was in a hurry to plant its flag in the area before its competitor did. So, said Long, no incentive was required and the newly widened and improved Mahan Drive (U.S. 90) — which provided a straight shot from Interstate 10 — made it easy to fast-track the retailer into an existing building in Fallschase, formerly occupied by Sportsman's Warehouse. When it opened in 2013, the 70,000-square-foot store brought 200 jobs to the area.
"The reason that store is there is this road," Long said. "You've got to ask yourself: 'Without that road built to that standard, would Bass Pro have come in that close to town or would they do their usual model, which is to be right there on the interstate?' "
Drs. Jean-Paul Rodrigue and Theo Notteboom emphasized in their book, "The Geographic of Transport Sytstems," that high-density transport infrastructure and highly connected networks are commonly associated with high levels of development.
"When transport systems are efficient, they provide economic and social opportunities and benefits that result in positive multiplier effects such as better accessibility to markets, employment and additional investments. When transport systems are deficient in terms of capacity or reliability, they can have an economic cost such as reduced or missed opportunities and lower quality of life," they concluded.
By 2030, Florida is projected to grow by 6 million people — and attract more than 150 million visitors. That means we're likely to have at least four to five million more cars on the road, increasing congestion and likely hindering mobility.
"Transportation is totally interlinked with economic development. As more people come in and out of Florida, we have to make sure we move them around efficiently and effectively," says Beth Kigel, a member of the Florida Transportation Commission who is president and CEO of the Northern Palm Beach Chamber of Commerce.
"Transportation transforms communities," Kigel stresses.
Northwest Florida's Emerald Coast especially feels the impact of growth during the summer tourist season as visitors vie with residents for space on a network of roads that hasn't kept pace with the population boom.
"There are two things we've got to get right. Talent and infrastructure," says Tony Carvajal, executive vice president of the Florida Chamber Foundation, a statewide research organization.
State transportation officials are working closely with counties in assessing and trying to meet infrastructure needs brought on by a growing population. Projects to ease the traffic congestion have been funded over the past several years and many are still under construction while others are entering the planning stage.
"Basically, it's kind of like everything else," says Jason Peters, director of transportation development for the Florida Department of Transportation office that covers the Panhandle. "We have a number of avenues in which we work with our county partners on their vision and their transportation needs, especially as to where their economic growth is occurring. As in most production arenas, sometimes the dream is more than the supply. But we have been very fortunate over the last couple of years to fund some transportation projects for the area."
Hurdling Geographic Barriers
"When we talk about economic development it encompasses so many different aspects of what goes on in the world," says Austin Mount, executive director of the West Florida Regional Planning Council. "Transportation is just one leg of economic development, but it's one of the most important legs. If you can't move people and can't move goods, you're not having economic development."
The western portion of Florida's Panhandle has some unique geographic barriers that limit what can be done to help improve the flow. U.S. 98 is the major east-west thoroughfare where a bulk of the population lives — close to the Gulf. Traffic is bumper to bumper during the height of the (summer) tourist season. It hinders tourists, local residents and employees working at businesses and can serve as a deterrent to businesses looking to relocate to the area.
"We're seeing a lot more development on U.S. 98 and obviously there is not a lot of relief coming," says Mount. "Of course, if money was no issue we could do a lot more. The Florida Department of Transportation has to address traffic issues across the state and we're sensitive to that. But with tourism and the amount of development occurring, the capacity is not keeping pace with the growth."
As for how that affects economic development, Mount adds, "I think any company coming into the area would really take a hard look at (the traffic situation). Especially if they have a lot of products being delivered."
Peters concedes that U.S. 98 is congested and, in fact, is one of the most crowded roadways in the state. "The department has been looking at what can be done. There was an Eglin bypass study for a toll facility that would run parallel to 98, but the economy of scale was not feasible. The need outweighs the funding at this time."
There is some relief on the horizon in Okaloosa and Walton counties, but it's going to come in phases and it won't happen overnight.
"I don't know that we have a total solution, but things are being worked on now that will provide some assistance," says James Wood, a member of the Destin City Council who is vice chairman of the Northwest Florida Regional Transportation Planning Organization and chairman of the Okaloosa-Walton TPO.
The assistance is coming in the form of a $50 million-plus widening project for U.S. 98. This fall work will start on the first phase in Walton County, running from Airport Road to Silver Sands Road. Work on the Okaloosa side will likely begin in 2017.
"This is going to be a long-term issue," Wood says. "It takes a long time to go from a good idea for a project to putting tar down on the road. It could be 10 to 15 years in the making. I wish there were a finger-snap solution. There's got to be some out-of-the-box thinking."
For instance, he suggests, if and when Amtrak resumes passenger traffic between New Orleans and Jacksonville, might there be a way to connect that rail traffic to the beaches of Okaloosa and South Walton? Or, instead of appealing to a wide variety of tourists, should the counties narrow their pitch to bring in smaller numbers of tourists with a larger disposable income? That would mean fewer people and cars, although there's no guarantee local businesses would make the same amount of money each season and Wood concedes, "I don't know how you would handle that from a marketing standpoint."
In Santa Rosa County, which has become a bedroom community to Escambia to the west and Okaloosa to the east, the push is to find better ways to move the cars.
"We're certainly limited in what we can do because from Gulf Breeze to Navarre it is a peninsula surrounded by water. U.S. Highway 98 is the constant in the county, and traffic has increased at a steady pace. Long term there are plans to widen 98, but that could be decades in the making," says Lane Lynchard, a Santa Rosa county commissioner and chairman of the Northwest Florida Regional Transportation Planning Organization. "There is no quick fix to our traffic problem, but I think the counties in the region and the Florida Department of Transportation recognize we have an issue and we're working every year to improve that traffic flow."
Part of the solution is the planned replacement of the three-mile bridge linking Santa Rosa and Escambia counties and handling about 45,000 cars a day. Work on that project, which will turn the bridge into a six-lane facility, should begin in early 2017 and will continue for several years.
Already finished is the transforming of 98 into a well-lit thoroughfare that Lynchard contends has established a better atmosphere for bringing more economic development into southern Santa Rosa. The project was paid for by the Florida DOT and included Gulf Power's installation of nearly 1,000 LED lights. The county paid for enhanced bike lanes to improve safety. Now, "that drive has really been transformed, going from being extremely dark with little or no ambient light to a well-lit, wide thoroughfare. It's a much more attractive drive. And we're seeing some big commercial development."
Transportation issues along the coast don't just run east and west. They go north and south as well.
"Some of the congestion, from what we're seeing, is migrating north," says DOT's Peters. "(The coastal) area is constrained from an economic development standpoint. Growth is occurring and moving north, so we've got to take that into consideration for future transportation needs."
From Bay County over toward Escambia, the focus is on widening roads like U.S. 331 that lead from the coastal areas north toward Interstate 10, which is the acknowledged commerce backbone of Northwest Florida. Not only will these projects help move traffic north during hurricane evacuations, they'll make it easier for tourists to come south into the beach areas during the growing tourist season and aid businesses that need to move products to and from the interstate system, local seaports and airports.
"The balance between economic development and people wanting to live in quality places where they can ride their bikes more, have smaller car lanes and less traffic isn't always easy," concedes Wood. "But I'm anxious for the future. We have good elected officials and planners, and folks are starting to move in the same direction. We'll fix the problems we can fix."
Shuttling Cars Off the Road
One of the most congested areas in the 850 region is 30A along the Emerald Coast. While some counties are trying to beef up and rebrand their public transportation — and hoping residents and tourists will warm to the idea — in Walton County a private company, Sunshine Shuttle, is hoping to help take some cars off the roads.
In 2014, the company took one trolley and put it on one route, from Seaside to Gulf Place Town Center in Santa Rosa Beach, during the summer tourist season — with stops at beach accesses. The idea was to enable tourists to easily go from place to place without using their cars. There were 5,000 riders the first year. In 2015, the route was extended to Cypress Dunes and included seven stops. Ridership rose to about 7,000. This year, the plan is to add a second trolley and have nine or 10 stops.
"It's a free ride that is paid for by our partners, who want to provide an extra amenity for their guests," explains Alan Roberts, vice president of business development for Sunshine Shuttle. Guests can use a smart phone app to see where the trolley is and how long it will take to get to their location. It runs from 10 a.m. until 10 p.m. every day.
In Sandestin, Sunshine Shuttle provided the Sandtram to get around, alleviating the need for everyone to rent a car. That business partnership ended in March, but during the three years it was in place, it carried about 600,000 passengers, says Roberts. "It completely changed the culture," he explained. "And that's when we realized that this idea could work anywhere. So we went to 30A."
The company has its sights set next on the Destin and Panama City Beach areas, any resort area that has a transportation challenge during the summer. In March, the plan was to run four buses along Front Beach Road in Panama City Beach for spring break, with beer companies taking care of the cost through "transvertising" and helping with the campaign to keep spring breakers from drinking and driving.
Sunshine Shuttle also has an agreement with Seaside to provide transportation for the town's workers. Keeping their cars off the resort town's roads leaves more room for visitor cars — and more income for local businesses.
"Everyone realizes if they get employee vehicles out of Seaside, they'll make more money," says Roberts. "We serve about 10,000 riders a summer. That's about 5,000 cars that aren't on the road at Seaside."
The employee transportation program runs 18 hours a day all summer. They park at South Walton High School and then one of four shuttles will pick them up and drop them at Seaside. Shuttles arrive every 15 minutes.
Lynchard says he would love to see a shuttle system along the U.S. 98 corridor, since there are natural constraints on other options.
"It seems that public transport and mass transit would be tailor made for this situation. In Navarre, a tremendous number of people work at Hurlburt or Eglin and there is a tremendous daily load on the roads," he says. "If there were an option available for people to take some form of mass transit, I think that would be attractive."
Santa Rosa had a pilot mass transit program several years ago that saw steady growth in the number of daily riders but ridership never rose to the level where continuation of the program would be financially successful.
And, Lynchard laments, with the price of gas being so low "people don't think so much these days about hopping in their car and driving 20 miles to work."
---
Florida's Transportation System
In 1915, the State Road Department was established, with six employees and a total maintenance budget of $16,410 to oversee 94.4 miles of paved roads and 3,777 miles of unpaved roads. In 2015, Florida became the third largest state in population, with 20 million residents and 100 million annual visitors. The state's transportation system now includes 12,099 miles of state roads.
State Highways
▪ 12,099 Centerline Miles
▪ 6,783 Bridges
Local Roads
▪ 107,674 Centerline Miles
▪ 50,091 Bridges
Public Transit
▪ 30 Urban Transit Systems
▪ 23 Rural Transit Systems
Rail
▪ 2,753 Railway Miles
Seaports/Waterways
▪ 15 Public Seaports
▪ 3,475 Miles of Intracoastal and Inland Routes
Aviation
▪ 780 Airports
▪ 129 Public
▪ 19 Commercial
▪ 651 Private
Spaceports
▪ 2 Spaceports
▪ 10 Launch Facilities