The Outlook on Tallahassee is Evolving
The capital city is gaining momentum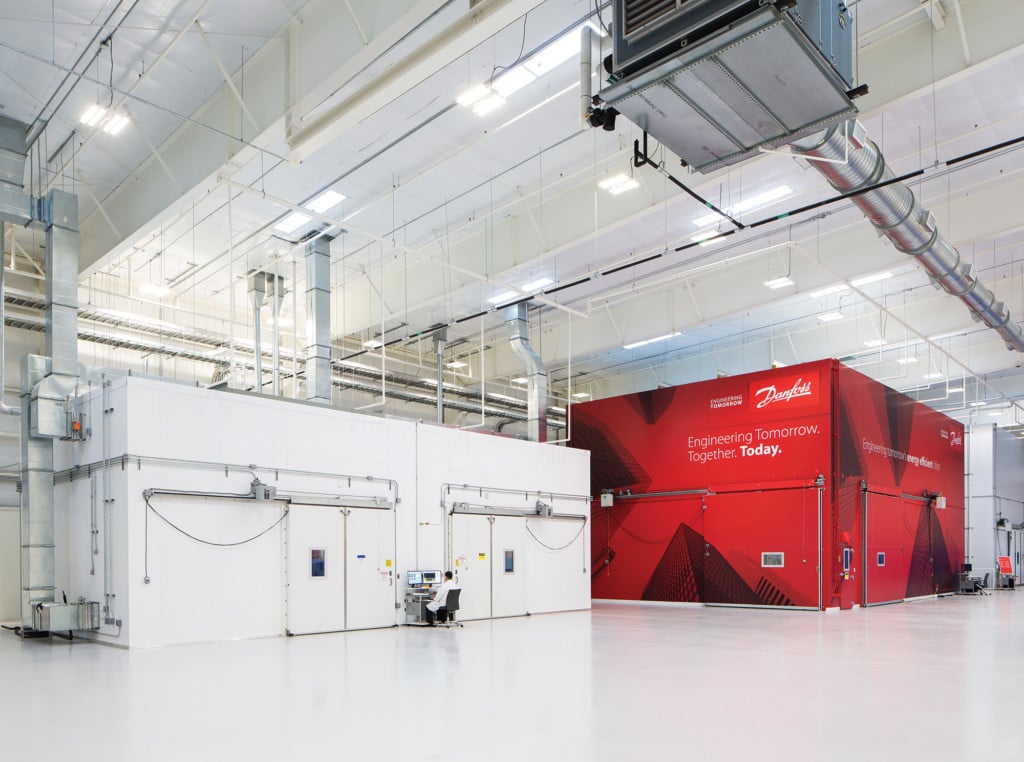 In her efforts to foster economic development, Cristina Paredes, the director of the Tallahassee-Leon County Office of Economic Vitality, favors a ball-control offense: one that is deliberate, intentional, targeted and designed to capitalize on her community's strengths.
Paredes became OEV director in October 2018, a week before a Category 5 storm battered much of North Florida and dictated that she focus initially on resiliency issues and capacity.
But she soon immersed herself in an ongoing OEV inquiry: In what areas is the Tallahassee/Leon County region most capable of competing on a global scale? What do we do best?
Or, in marketing terms, what is our unique selling proposition and to whom should it be directed?
Several developments, Paredes explained, have occurred as a result of that pursuit.
"We had a great champion in Ricardo Schneider, the president and CEO of Danfoss Turbocor Compressors, who stepped up and said we excel at magnetic technologies and should focus our energy there," Paredes said. "So under his leadership, we started a Magnetic Technology Taskforce made up of private and public partners."
The group meets every six weeks to work on strategies for promoting business development. The goal, ultimately, is to create a cluster of magnetic technology businesses in southwest Tallahassee.
For Paredes, recent moves made by Danfoss bolster her confidence in Tallahassee/Leon County as a place ripe for business development. Danfoss, she noted, expanded in Tallahassee with the addition of a research-and-development facility, then embarked upon an expansion of its production capacity that will add 120 jobs paying 200 percent of the prevailing local salary.
Danfoss, a designer and manufacturer of centrifugal, highly efficient compressors for commercial air conditioning systems, has close, strategically important relationships with two of Tallahassee's key, highly attractive assets: the National High Magnetic Field Laboratory at FSU and the FAMU/FSU School of Engineering.
Those assets, Paredes said, have the capacity to attract businesses from around the world.
In October 2018, the OEV hired a specialist who is tasked with pursuing business development opportunities exclusively in the areas of applied sciences and advanced manufacturing, a duty that applies to companies engaged in both research and production.
Further, the OEV contracted with a consultant, Research on Investment, to help with business attraction by generating project leads. The firm, whose U.S. headquarters is in Chicago, "is hyper-focused on our targeted industries," Paredes said.
The investment in the staff specialist and a consultant are generating an impressive ROI.
"It's been a great year of discovery," Paredes said, one in which the number of projects in the OEV pipeline grew from eight to 38. "The buzz is building about the Magnetic Capital of the World."
That growth in the pipeline mirrors growth in private-sector employment and productivity that already was underway.
Paredes said that the private sector accounted for 61 percent of GDP in Tallahassee/Leon County in 2001, a figure that grew to 69 percent in 2017.
"In the last five years, we have added 15,300 private-sector jobs while, in the same period, public-sector employment declined slightly," Paredes said. "Go back six years and private-sector growth has been close to 17,000 jobs."
From March through August, four companies visited with the OEV, and Paredes was preparing in September for another three or four.
That number of visits is unprecedented, Paredes said, noting that most visitors ask first about research opportunities.
"And that's great," she said. "But we want to grow those relationships so that they turn into business activities and people staying here."
The discovery phase that Paredes alluded to will yield over the next two to three years to what she called "years of attraction." (As befits the Magnetic Capital of the World.) Meanwhile, infrastructure projects affecting southwest Tallahassee, including the widening of Capital Circle SW and the airport gateway project will be advancing toward completion.
"The airport has come through a master planning process and is building an international arrivals facility," Paredes added. "They have submitted a Foreign Trade Zone application, and that's important to companies engaged in importing and exporting products and materials. Right now, there is no FTZ between Panama City and Jacksonville.
"To see all these activities and projects moving forward at the same time is pretty neat," Paredes said.
Visitation has a $1 billion annual economic impact on Tallahassee/Leon County, and Paredes applauded the work of Visit Tallahassee and its director, Kerri Post.
"Leisure and hospitality is one of our fastest growing industries, both in employment and in infrastructure," Paredes said, "especially in the areas of sports tourism and outdoor adventure."
The Gov-Tech Sector
In assessing Tallahassee's strengths, the OEV discovered that the city is home to a number of businesses that specialize in providing software solutions to government entities — businesses such as Municode, Marquis Software Development, Ruvos, VR Systems, Diverse Computing and Inspired Technologies.
"In the same way we did with applied sciences and advanced manufacturing, we are pulling people together and putting them around a table to talk about how we can raise Tallahassee's profile as a gov-tech center," Paredes said. "It's not the kind of activity that most people are aware of."
Paredes is cognizant that, in a low-unemployment environment, it can be hard for businesses to find employees. Accordingly, the OEV works with institutions of higher learning and organizations, including the Tallahassee Chamber of Commerce and CareerSource Capital Region, to enlarge the talent pool.
In particular, the OEV hosts the Leon Works Expo, which unites students, employers and schools in an event designed to make young people aware of skills training and careers.
Formerly held at the Lively Technical Center, the Expo moved this year to the Donald L. Tucker Civic Center, where it attracted a record 37 vendors and 450 students.
Collaboration, Paredes stressed, is a key component of the OEV's game plan.
"Business development is a team sport," said her colleague Susan Emmanuel, the public information officer at Leon County's Blueprint Intergovernmental Agency.