The next big problem: the Silver Tsunami
As Northwest Florida struggles to revive its economy, here's something to consider: 80 million retirees.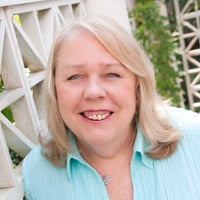 As Northwest Florida struggles to revive its economy after a double hit from the Great Recession and the BP oil disaster, here's something to consider: 80 million.
That number represents how many baby boomers — Americans born between 1946 and 1964 — will be retiring over the next two decades. They've been dubbed the "Silver Tsunami," but instead of disaster, there is more likely to be opportunity.
Studies show that retirees who make Florida their home contribute more to the local economy than state and local governments spend to provide them services. For example:
The "Tough Choices: Update 2008" report by the LeRoy Collins Institute at Florida State University found that an average retiree contributes $2,000 more in revenues to the state than she or he consumes in services.
In 2008, Professor David Denslow of the University of Florida was quoted in the Tampa Tribune as saying retirees generate $4 in state revenue for every $3 they cost in state services.
"Wealthy retirees drive up the taxable real estate base and generate plenty of sales tax revenue with their spending," the LeRoy Collins Institute report found. "Also, retirees don't have children in schools, don't drive much during rush hour and are not a heavy burden to the judicial system."
In December 2009, there were 3.7 million Social Security recipients in Florida. They pumped $47.5 billion into the economy that year, according to the Social Security Administration. By 2020, state economists expect 4.6 million Floridians to be 65-plus.
This looks to be a no-brainer.
More retirees are going to move to Florida. They're more likely than not to have spending money. They'll boost the real estate market. They'll support local business. So why not find a way to lure them to Northwest Florida — and in greater numbers?
AARP Florida has been a major advocate of the state kicking into high gear a campaign to encourage more boomers to come to the Sunshine State as they decide it's time to hang up the work clothes.
"One very important key to a bright Florida future lies in attracting more, not less, of this powerfully positive economic resource.
Yet we must also recognize that competition to secure a larger share of the retirement relocation market is especially fierce in these times," Jack McCray, AARP's advocacy manager, wrote to members of the Florida Legislature in 2009, after some lawmakers began grumbling that maybe the state should discourage retirees from moving here.
According to AARP, after decades of leading the nation in attracting retirees, Florida has been supplanted by states such as North Carolina, Texas and Arizona.
Indeed, while Florida reported 390,000 new residents between July 1, 2003, and June 30, 2004, it actually started losing population in 2009.
As I write this, the oil has stopped gushing into the Gulf of Mexico. Nonetheless, our region's economy will suffer from the aftermath of the Deepwater Horizon incident for many months to come. But here's the light at the end of the tunnel: The leading edge of the boomer generation begins turning 65 in just five months, on Jan. 1, 2011.
The poster child of that generation is Kathleen Casey-Kirschling. She was born just after midnight on Jan. 1, 1946, and became the first boomer to collect a Social Security check when she retired early, at the age of 62. The former teacher now splits her time between Cherry Hill, N.J., and Vero Beach, Fla.
As our region looks into the future, seeking new ways to drive our economic engine besides tourism, perhaps it's time to start finding more ways to bring those retirees to Florida — and more specifically, to Northwest Florida.