The Mulligans Present Check to Shalimar Pointe Golf Club
Proceeds were raised from Mulligans 3rd Annual Concert on the Green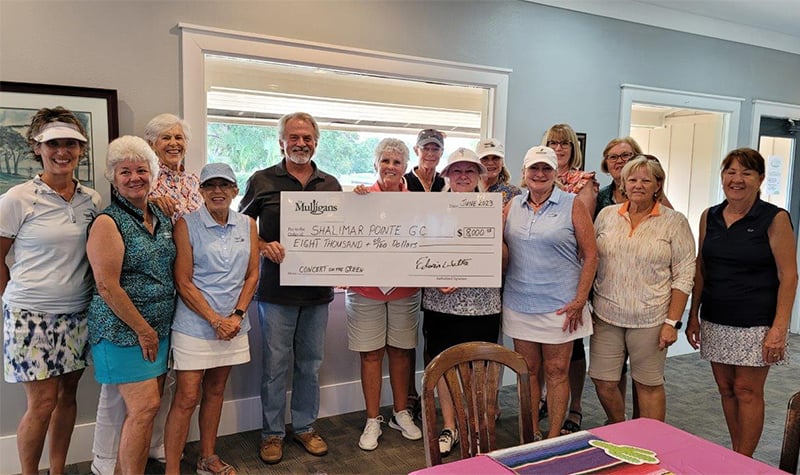 Mulligans Manager, Lincoln Cox presented a check in the amount of $8000 to Jill Newell and other members of the Shalimar Pointe Golf Club Ladies Golf Association.
These funds were proceeds from the Mulligans 3rd Annual Concert On The Green held May 27 on the driving range of Shalimar Pointe Golf Club.
The concert was a celebration of the re-opening of SPGC after being closed for more than a year for an extensive $ 1.7 million dollar renovation.
These funds will be used to build the storage facilities that SPGC and The First Tee organization will use in their efforts to introduce young people to the game of golf.
Over the last 11 years the Mulligans have helped raise over one million dollars for local charities by providing entertainment at charity events and promoting the organizations through its' own marketing channels.
"The Mulligans are very proud of what we have been able to give back to the community through our fun and entertaining musical events," said Lincoln Cox, Mulligans manager, "and we intend to continue supporting local organizations in this way far into the future. We sincerely appreciate all the community support of the band and the charities."