The Mitchells Agency Succeeds by Mining for Insights
You could say they're slippin' and slidin' to the top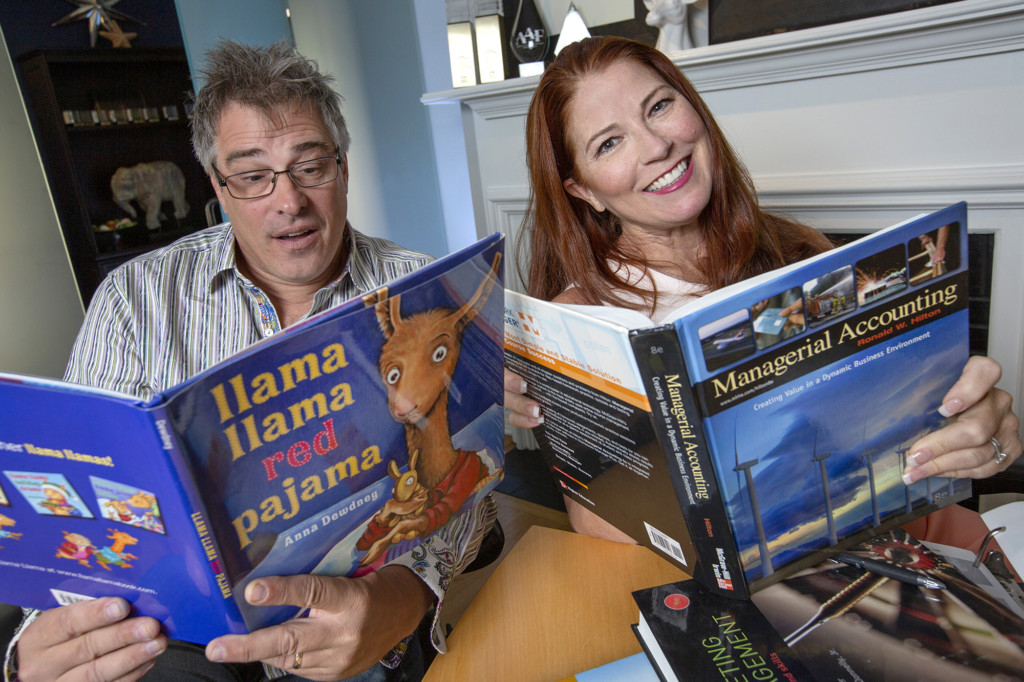 Marketers Robin and Erich Stefanovich prize unexpected insights, nuggets discovered as the product, not of data analysis, but of research that is likely to include interviews and may involve walking a mile in a client's shoes or those of its customers.
The Stefanoviches — of the two, Robin seems a lot less likely to speed through curves — have led The Mitchells, an integrated marketing and communication firm in Tallahassee, going on four years.
The key customers they inherited include Tallahassee Memorial HealthCare. But, rather than simply build on past efforts, Erich, the agency's chief creative officer, wanted to understand TMH's operations by doing his own research.
"It's really an 'old school' approach," he said. "If I want to know how a trucking company works, I may go and sit in the passenger seat with the trucker while he makes deliveries. At TMH, I have actually watched heart surgeries performed. How am I going to sell heart surgery if I don't know how they do it?"
As a result of Erich's experience as an operating room observer, he learned that the life of a heart surgeon is more chaotic than he would have thought.
Inherently, doctors aren't always sure how a case will proceed and cannot predict what tomorrow might bring.
"That's their life at work," Erich said. "It's war, it's a battle. You can't get those insights sitting here. You've got to get out there and see how people are actually living their lives. It's virtually connected, but we live in a real world."
Robin, the president and CEO at The Mitchells, commented that "data-driven" is taking its turn as a big buzzword.
"Yes, we look at data, but it's really about the human contact and speaking with our client's audience and then the client's team to find out what they think about themselves," Robin said.
"If we are given the leeway to do those deep dives, what comes out of it is really pretty amazing. It's fun when everything clicks."
Everything clicked when the Stefanoviches and their team at The Mitchells produced a multi-media campaign focused on the availability of children's emergency services at TMH, a project that earned the agency its first national American Advertising Federation awards.
(That's a big deal.)
"Children and trauma, it doesn't paint a very good picture in your head for starters. It's yucky, even gory," Erich said.
"So we went to another ladder to find other implications of those words. We did a common sense thing. Children have mommies and daddies, so we went to talk to parents."
Internally, agency team members found themselves reliving their own childhood experiences.
Erich recalled tumbling down a flight of stairs in a cardboard box to the amusement of his older siblings.
"That's what kids darn do," Erich said. "Now, how do you make that into a commercial?"
In a 30-second TV spot, a little red-haired girl prepares to speed downhill on a Slip 'n' Slide and through a hula hoop of fire. The commercial concludes with the line, "As long as kids will be kids, we'll be ready."
Working on a budget, Erich cast the spot with actors from Atlanta and employed a Tallahassee business, Evolution Media, to shoot and edit the 30.
"We took out the fear and trauma and replaced it with hope and care and reassurance," Erich said.
"Everything came together and obviously resonated with people," Robin said.
"And we won national awards. To get national recognition for an agency our size, in a town this size, is pretty phenomenal. But that exemplifies our attitude about ourselves. We are an agency based in Tallahassee, but we are not a Tallahassee agency."
The marketing world, given the proliferation of messaging platforms, has evolved at breakneck speed.
To keep pace, the Stefanoviches pay up to secure the best employees, from down the street or across the country, and embrace a "thought leader philosophy."
"I remember days in New York when a kid would come in off the street with a sketch on a napkin and say, 'I've got a great idea for an ad,' and you'd hire him," Erich said.
"Those days are gone. Today, you've got to be able to do those social, techy kinds of things. We look for people who are entrepreneurial, for people who are thinkers and can serve as thought leaders at the agency. People who push the envelope and aren't afraid to fail."
Those who catch on report to an old house with a fireplace. Erich sweeps the walk every morning.
It's humble. But that's appropriate, Robin said, to an agency that views itself as "superstar talent without the ego."
"It's not about creating art for art's sake," Robin said about her thought-leader way of thinking.
"It's about understanding what our client's audience needs and wants and what inspires them to remain loyal to a specific brand."
Erich said art, science and gut instinct all play a part at The Mitchells.
"Most agencies look at topical data. Say 500 people want vanilla and only 10 people want cherry. Let's sell vanilla, you might say. That's easy.
"But the 10 people who want cherry, how can we make that 500 people? You start with the data, but you have to discover insights about what drives the behavior. That's what we do."