The MagLab
An economic force to be reckoned with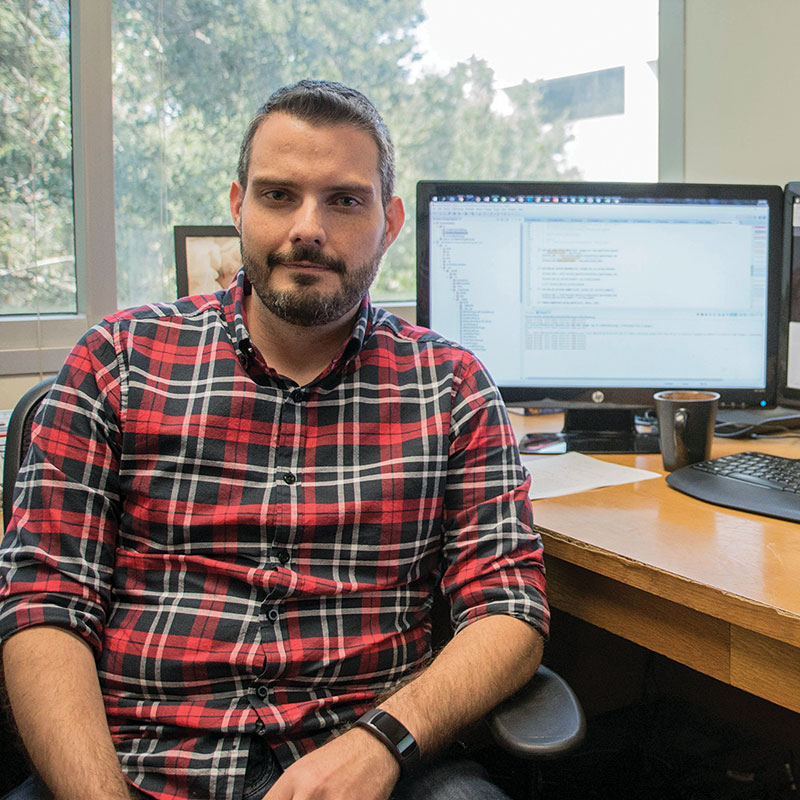 Magnets strong enough to lift refrigerators. Cryogenic labs with gases colder than the coldest winters in Siberia. The National High Magnetic Field Laboratory, or MagLab, headquartered in Tallahassee's Innovation Park, has these and more. It is the largest and most powerful magnet lab in the world and the only lab of its kind in the United States. In addition to its Tallahassee headquarters, the MagLab has two branch campuses, located at the University of Florida in Gainesville and at Los Alamos National Laboratory in New Mexico. Together, they comprise the largest magnet lab in the world.
Thanks to research done at the MagLab, science has moved forward on a number of fronts. Researchers are expanding our knowledge of the building blocks for quantum computers, for instance, as well as uncovering unique properties of a compound called samarium hexaboride, which can behave simultaneously like a conductor and an insulator. Using powerful MRI technology, researchers at the MagLab have also advanced our understanding of strokes
New Businesses in Its Wake
The work done at the MagLab has spawned a number of spin-off companies and research institutes. Omics LLC is one such entity. The company, which is based out of Innovation Park, markets PetroOrg Petroleomics Software, which enables chemists to quickly classify petroleum samples by chemical composition.
Another spin-off company is Specialized Crystal Processing Inc., also based out of Tallahassee. The synthetically grown crystals the company produces have applications in commercial and military electronics, such as infrared sensors and magnetic random access memory chips.
There are at least four other spin-off businesses and research institutes that have sprung up in recent years, touching on everything from nanomaterial measurement software to researching renewable energy and difficult-to-refine oils for fuels.
An Economic Heavy Hitter
In addition to contributions the MagLab is making to the scientific and business communities, it is also a valuable economic resource. Statewide, the MagLab generates $51 million in income annually and $121 million in economic output, according to a study published in 2014 by Florida State University's Center for Economic Forecasting and Analysis (CEFA). It has also created more than 1,200 jobs.
Over the next 20 years, the MagLab is forecasted to generate $2.4 billion in economic output and $1 billion in income, as well as create more than 25,000 jobs. CEFA's study also shows that for every $1 invested by the state into the MagLab (the state contributes 23 percent of the MagLab's annual $55.8 million budget), the lab yields $6.57 in economic activity in Florida.
In addition, the 1,200 or so scientists who visit and spend weeks in Florida each year to do their research generate another $2,821,673 for the state in economic output and $977,450 in income.
In the Tallahassee area alone, the MagLab generates $90 million in economic output. Its facilities in Innovation Park employ more than 640 people.
"We are proud of the role the National MagLab plays in our community," lab director Greg Boebinger commented, "both in growing our local economy but also in providing a stimulating environment in which entrepreneurial scientists can thrive."