The Last Word: Forward Progress Starts Early
Florida's Great Northwest charts course for Talent Council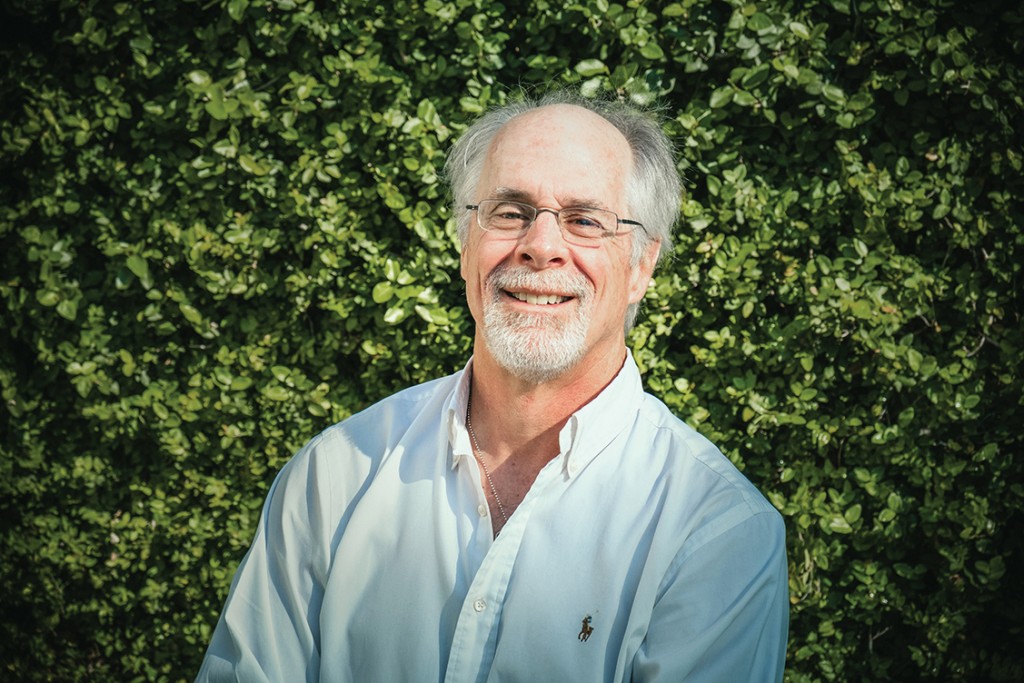 In the pages of this edition of 850, you will meet Cary McCord, a man who has conquered very long odds.
McCord is a Black man who grew up in poverty in a single-parent household. Convicted on armed robbery charges at age ı7, he was sentenced to life, a sentence that was later reduced. After serving 20 years and six months, he exited prison knowing nothing of the Internet or cellphones, but possessed of a desire to make something of himself.
In that, he has succeeded.
Chuck White at H3LP Florida Employment Services, a program that specializes in working with people confronting reentry, steered McCord toward the truck driving school at Tallahassee Community College where he graduated at the top of his class.
Today, McCord is living life on the road and saving up to buy a rig and start his own trucking business. And, he is working to inspire others to turn their lives around, chiefly by providing an example of what can be.
I thought about McCord when listening in October to two early childhood educators, Suzan Gage and Vicki Pugh, address a virtual "Northwest Florida FORWARD" meeting conducted by the economic development promoter Florida's Great Northwest (FGNW) and the Florida's Great Northwest Foundation (FGNWF).
The FGNWF has been established to advance the Northwest Florida FORWARD strategy, which was developed — with a grant received by the University of West Florida from the U.S. Department of Commerce — among stakeholders in the 13 FGNW member counties: Escambia, Santa Rosa, Okaloosa, Walton, Bay, Washington, Holmes, Jackson, Liberty, Calhoun, Franklin, Gulf and Wakulla.
The Foundation also is responsible for administering a $ı million endowment established with $800,000 in BP settlement money and a $200,000 contribution from Gulf Power. Monies generated by the endowment will be used to educate company influencers and decision-makers about the advantages of doing business in Northwest Florida, explained FGNW/FGNWF president and CEO Jennifer Conoley.
The Northwest Florida FORWARD strategy comprises five foci: ı) Business Vitality, 2) Entrepreneurship & Innovation, 3) Infrastructure, 4) Quality of Place and 5) Talent. Councils have been established to work in each of those areas, and two were represented at the virtual meeting.
Co-chair Kelly Reeser of TechFarms Capital described efforts by the Entrepreneurship & Innovation Council to mitigate risk and supply capital to emerging entrepreneurs.
Reeser gave way to Gage and Pugh, neither of whom has long thought of herself as an economic developer. Gage is the executive director of the Northwest Florida Early Learning Coalition. Pugh is the community impact director at the Early Learning Coalition in Escambia County. Together, the two women chair the Northwest Florida FORWARD Talent Council.
"Early childhood literacy is directly linked to the health of our talent pipeline," Conoley said in introducing Gage and Pugh. Conoley, by the way, assumed her current duties in March, and has demonstrated that anyone looking for a leader to head an economic development organization during an economic shutdown could do no better than her.
Grade-level reading as of Grade 3 is a reliable predictor of high school graduation — and incarceration — rates. Gage emphasized that it is reading proficiency that enables third-graders to move from learning to read to reading to learn, and added that four out of five low-income students, people like Cary McCord, miss this critical milestone.
Gage introduced a video, narrated by Morgan Freeman, whose voice adds a lot, I will say, to any virtual meeting. The video amplified Gage's remarks, noting that the millions of babies born to low-income homes in the U.S. each year have lower than average birth weights due to an absence of prenatal care. In their early years, they are exposed to far fewer words than other children. By the time a low-income child reaches kindergarten, he will have fallen ı2–ı4 months behind children in higher-income zip codes in language development skills. As of third grade, the gap is two to two-and-a-half school years. The low-income child is ı3 times more likely to drop out of high school.
Pugh described efforts to raise third-grade reading proficiency by ı0 percent by the year 2027 in the 32505 zip code, Escambia County's poorest and home to five elementary schools. That initiative includes steps to remove barriers to voluntary pre-K enrollment. Eliminating the zip code lottery will only occur incrementally.
FGNW and the FGNWF's leadership should be congratulated for emphasizing the connection between age 0–3 learning and adult success. Cary McCord will tell you that falling behind can make for a lifetime of catching up.
To all, I wish a happy and fruitful New Year.